Spring Summer 2022 collection is an invitation to escape, a seaside collection, inspiration from « yachting ».
Very present this season, the white is adorned with blue navy, cognac and brown "caramel"
The beiges are reminiscent of the ropes used in sailing and water sports.
The collection is pigmented with bright and energetic colours:
Bloody orange or Mirabelle, Ivory, English Green or bright grass Green, Citric varnished calfskin.
To be noted, the presence of a "purplish" red mixed with a Glacier goat leather lining, for day and night wear.
This "post covid" season emphasis high heels return and thicker sole.
There is a wish to take height as a feeling of protection.
The braided, the House iconic models, are reworked in amazing colours and skin mix (smooth goat leather and suede goat
leather, suede calfskin leather and varnished calfskin leather, color gradient…).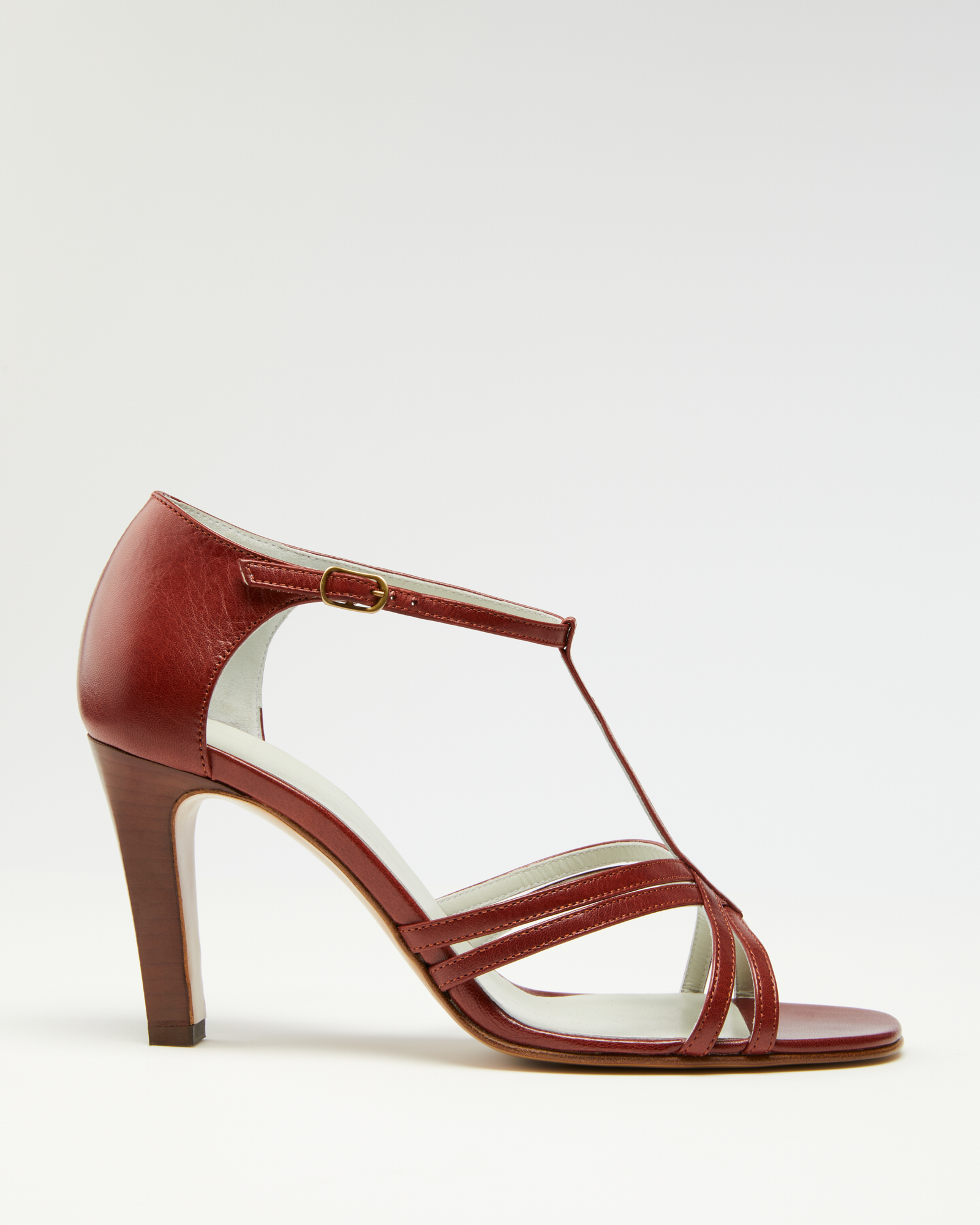 Selayn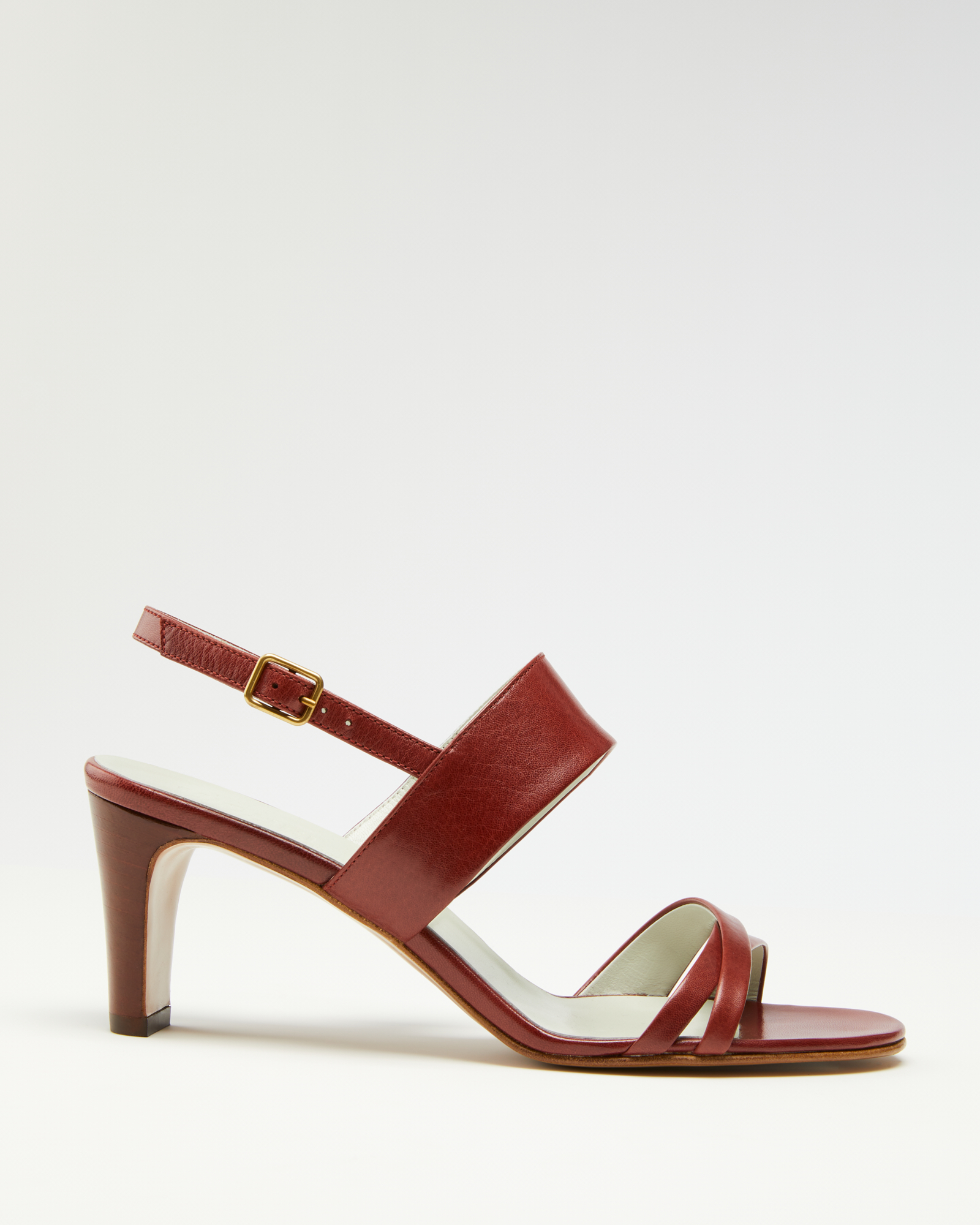 Hailey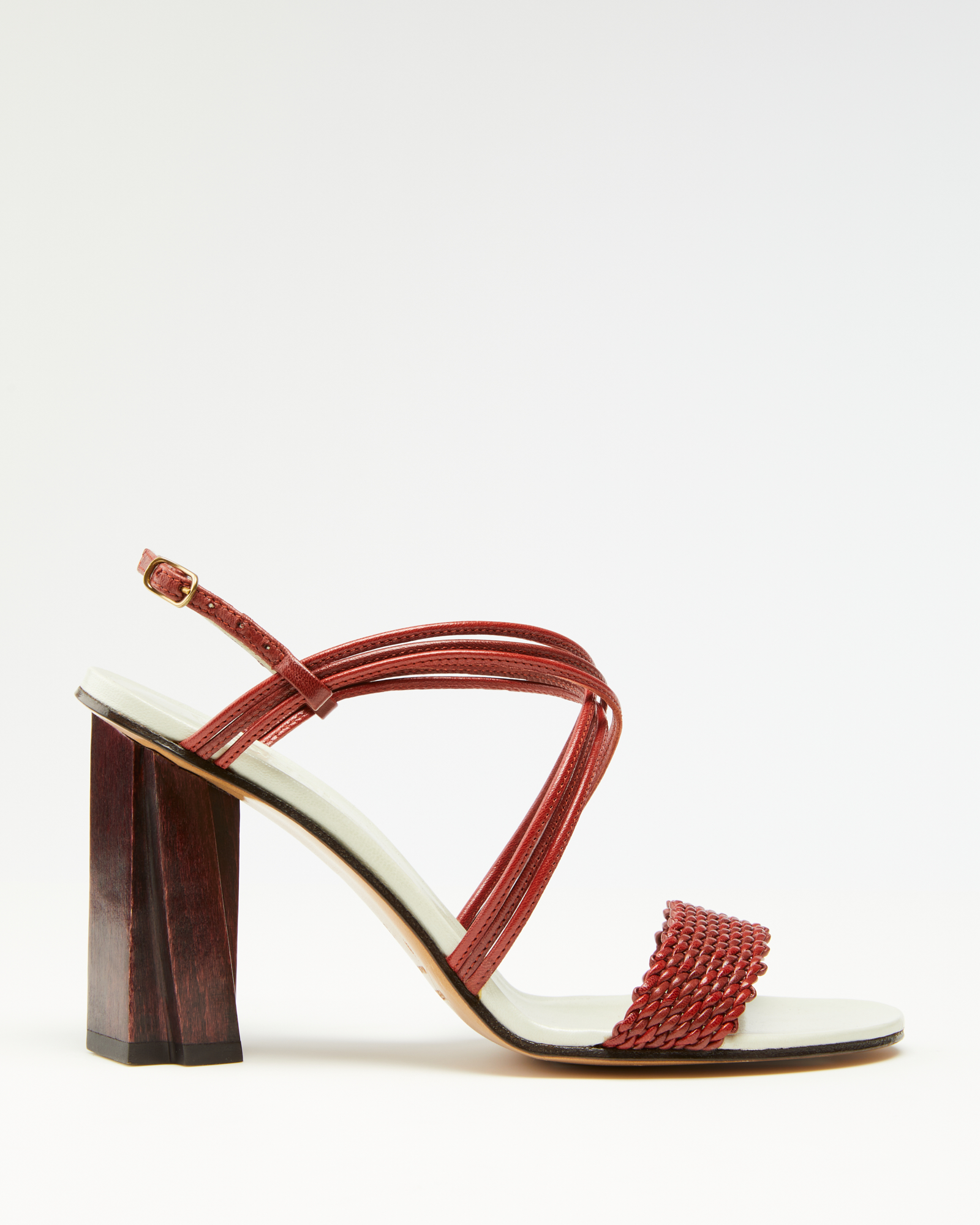 Altis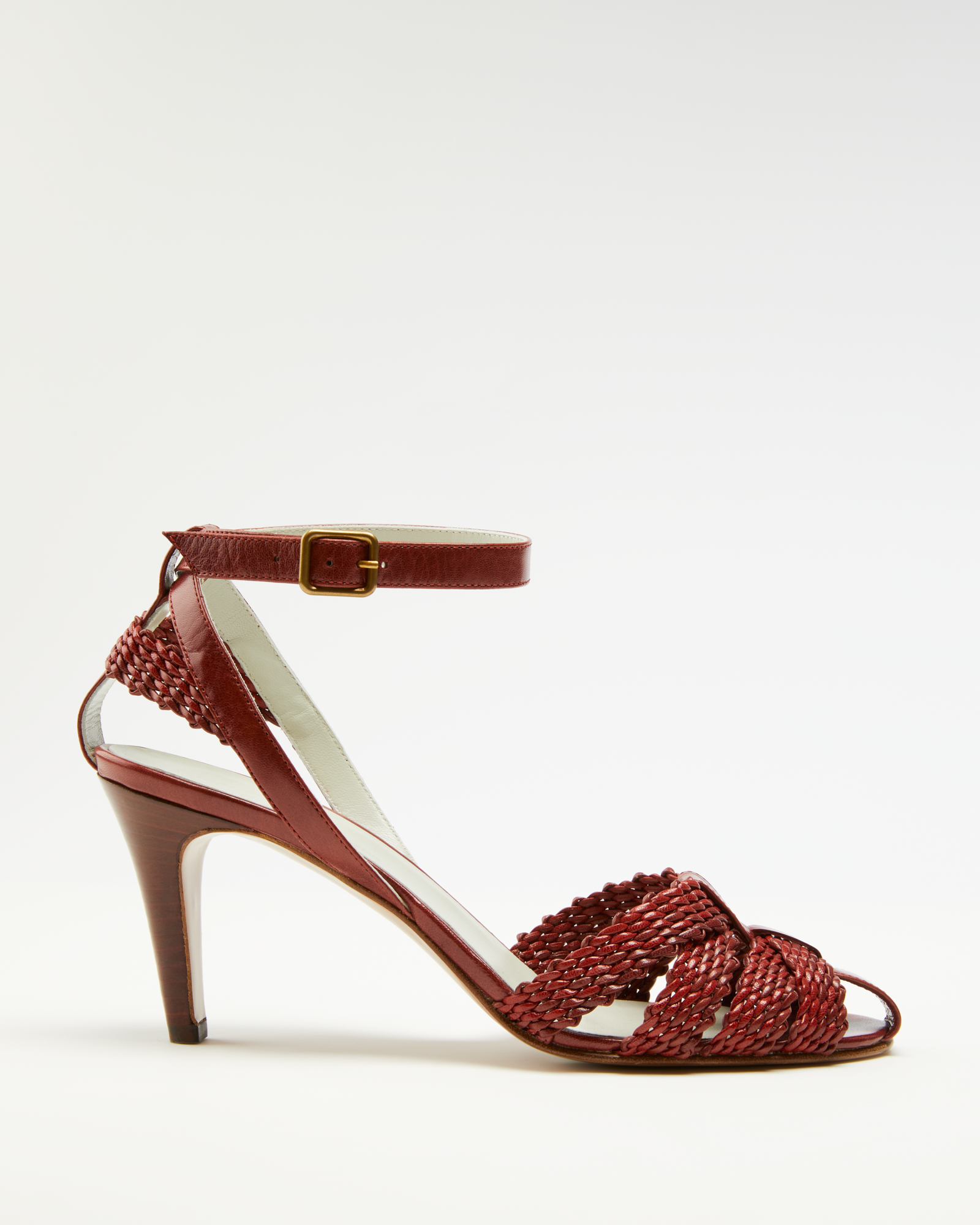 Rossa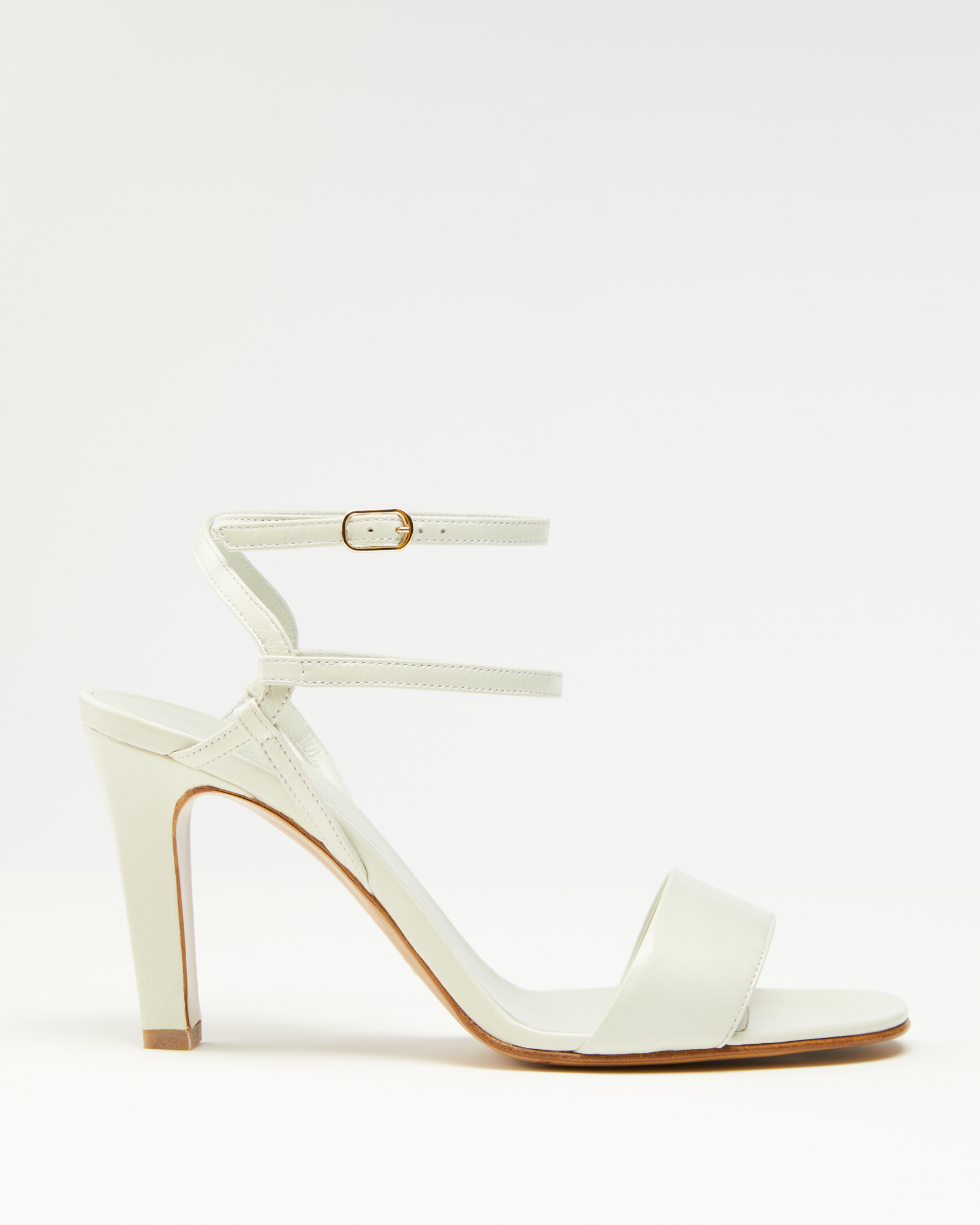 Shape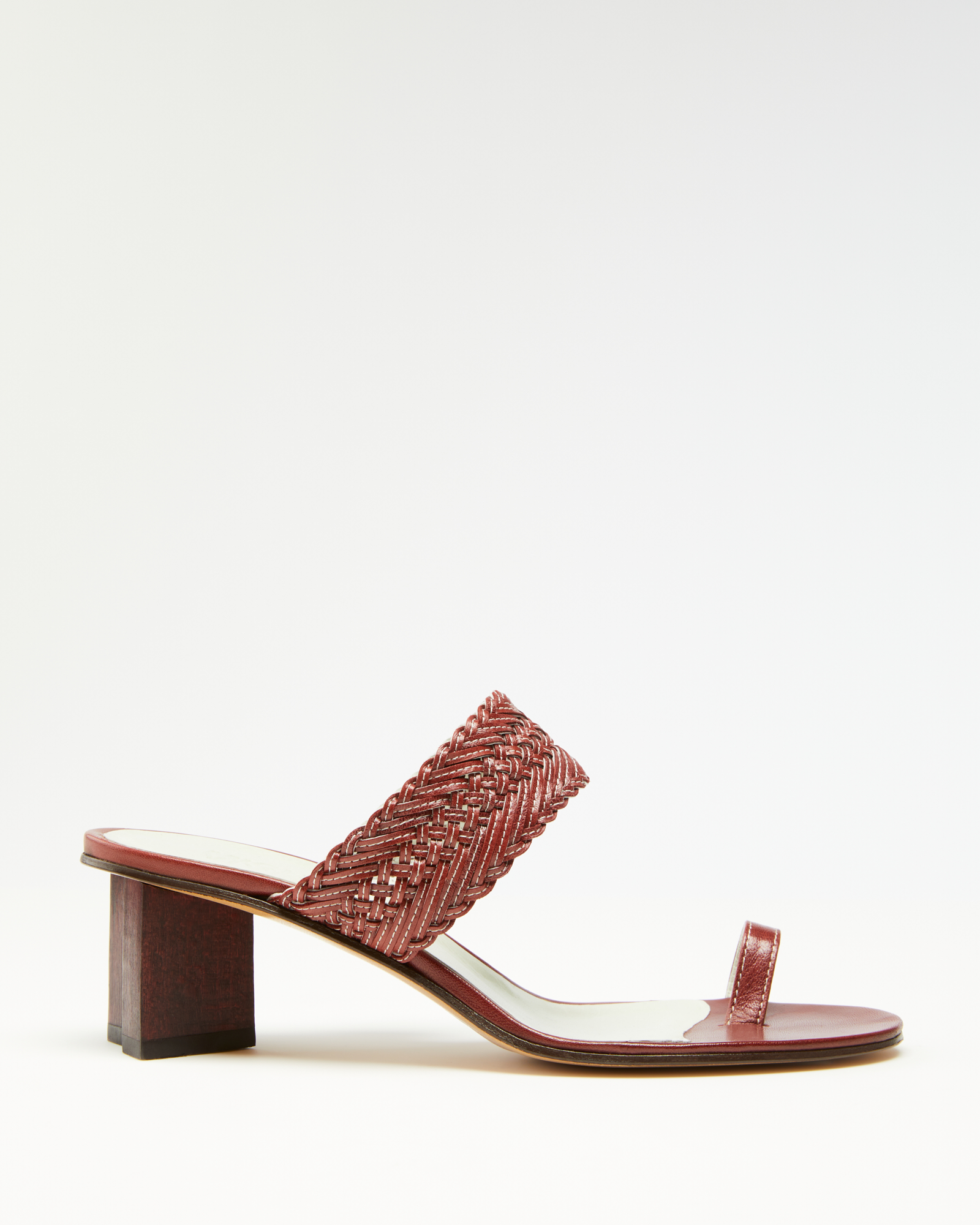 Isola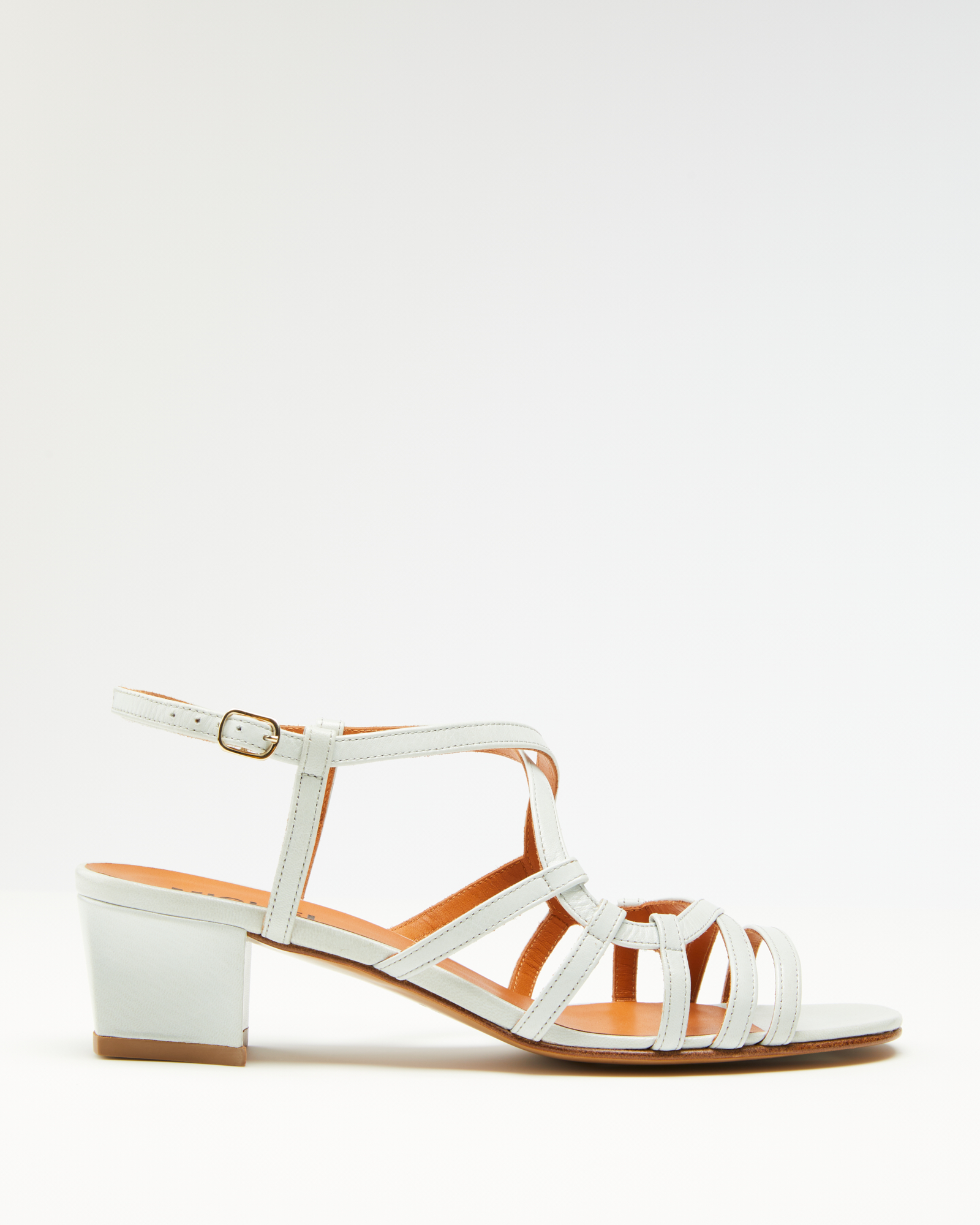 Kali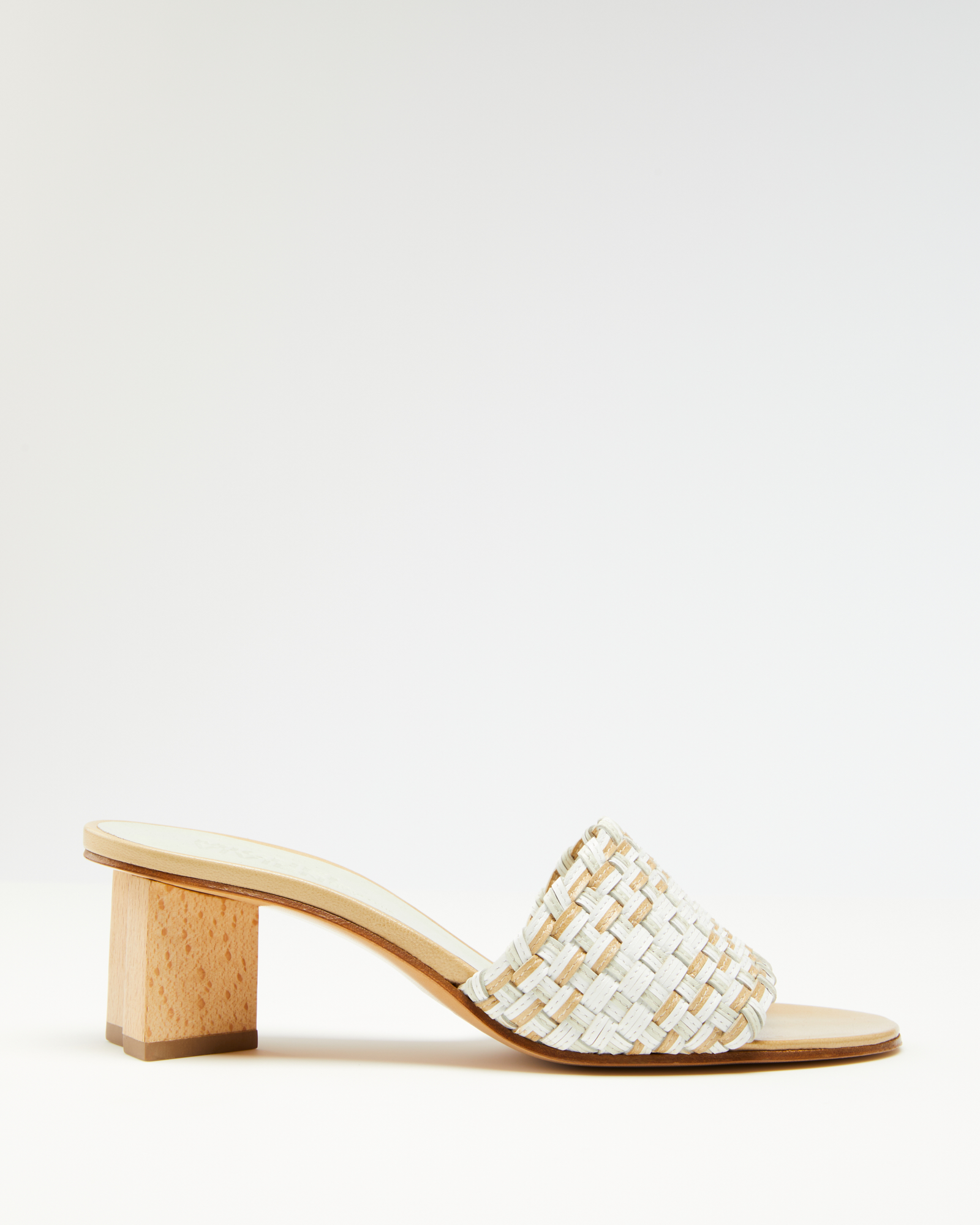 Syra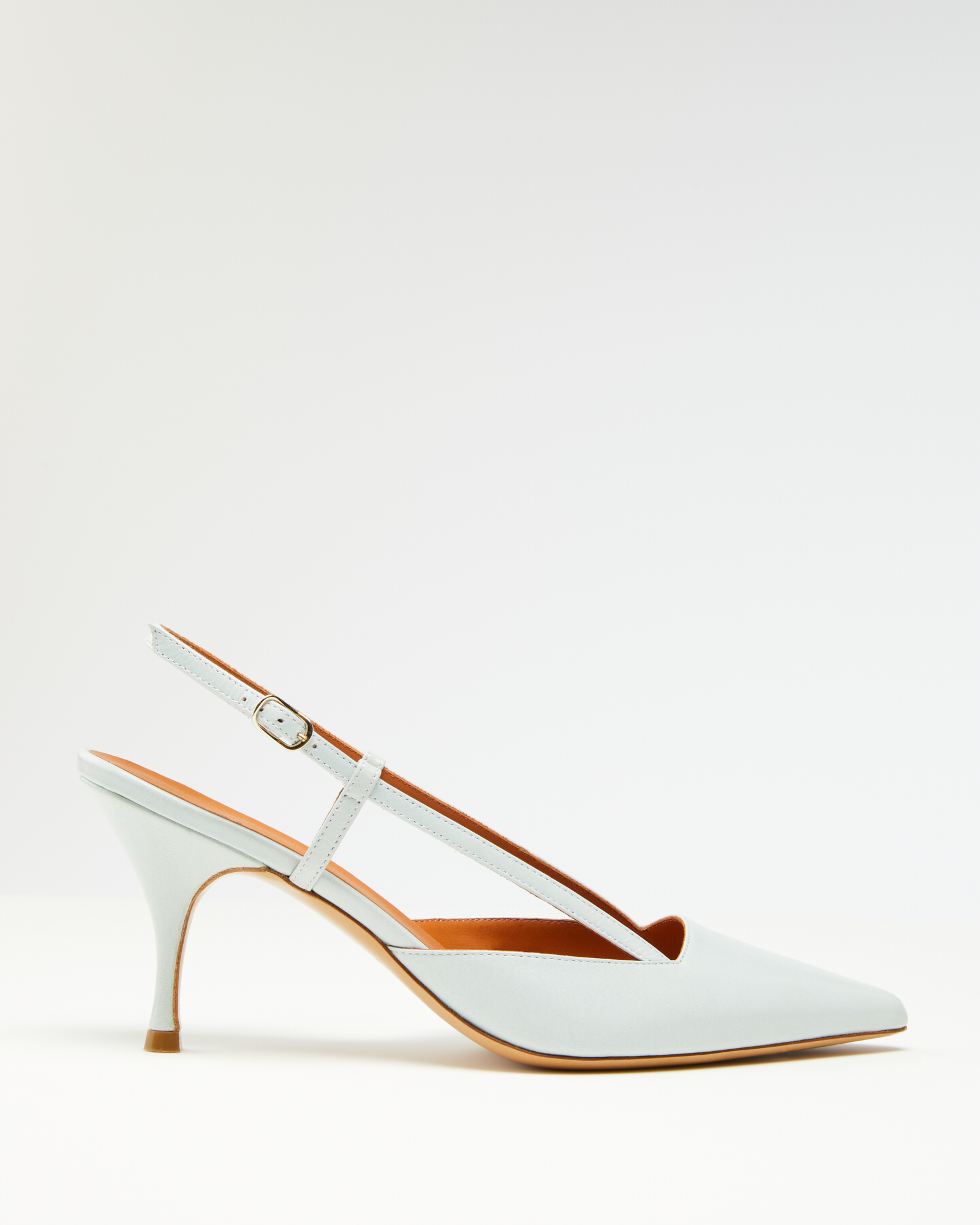 Rush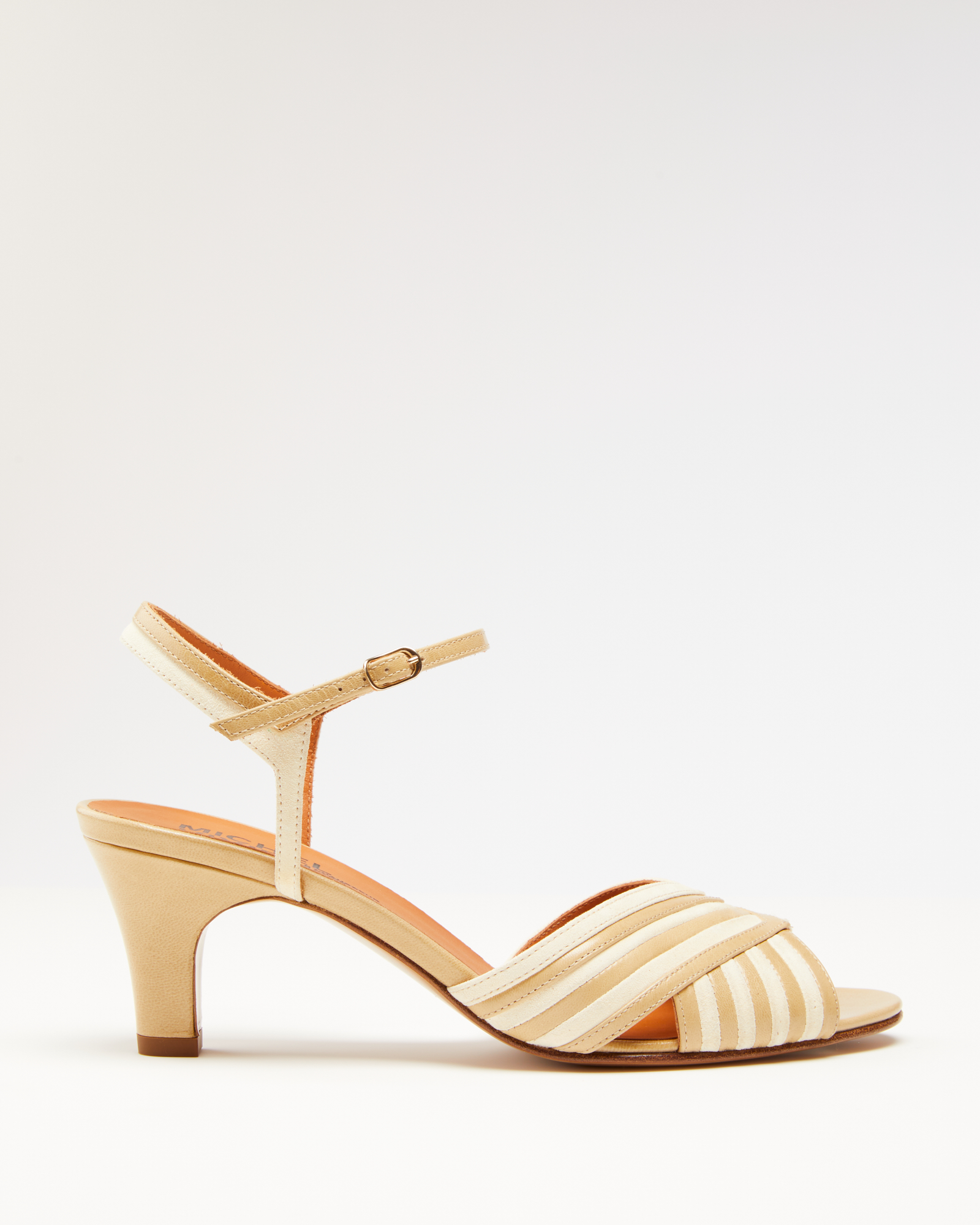 Lysa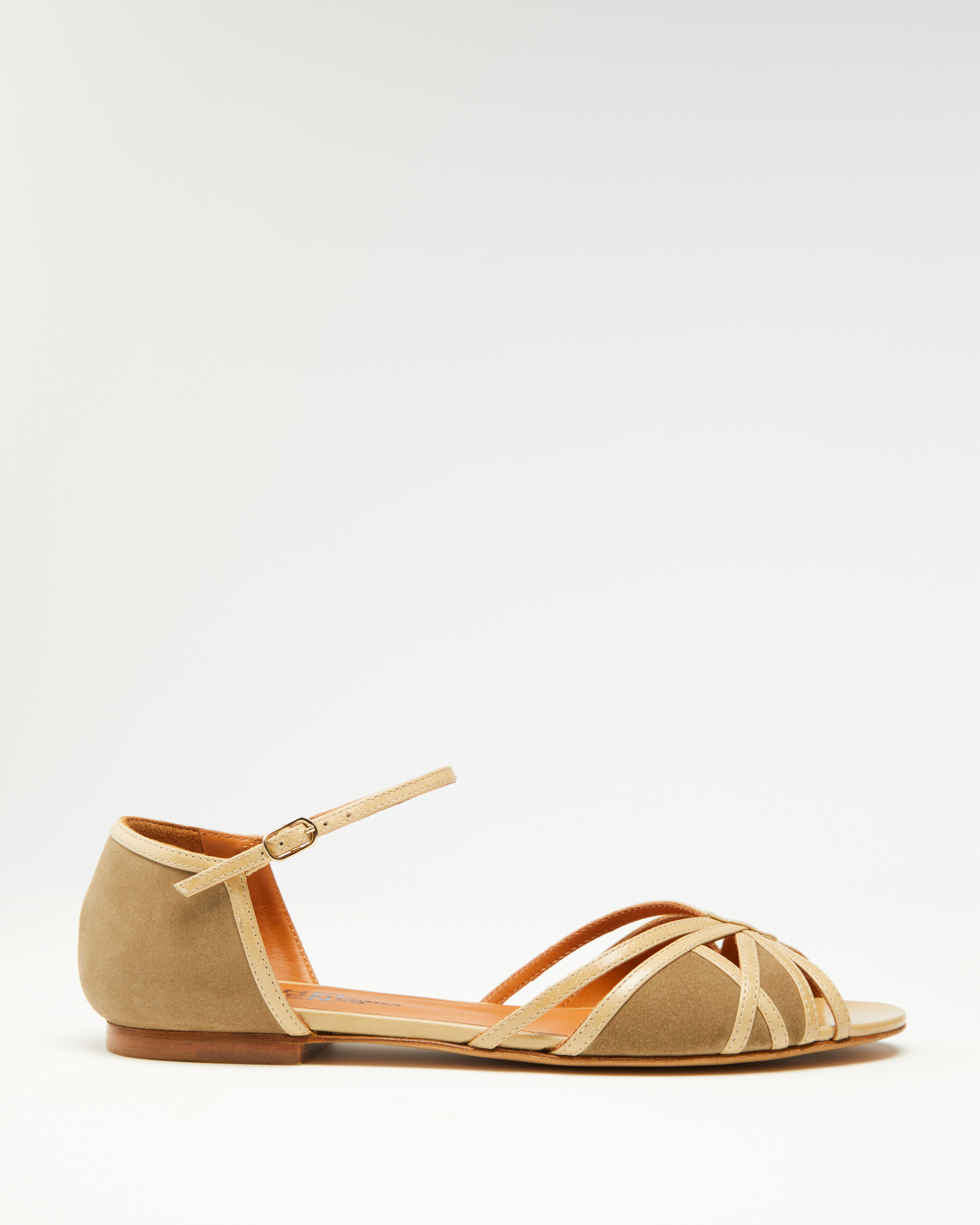 Adena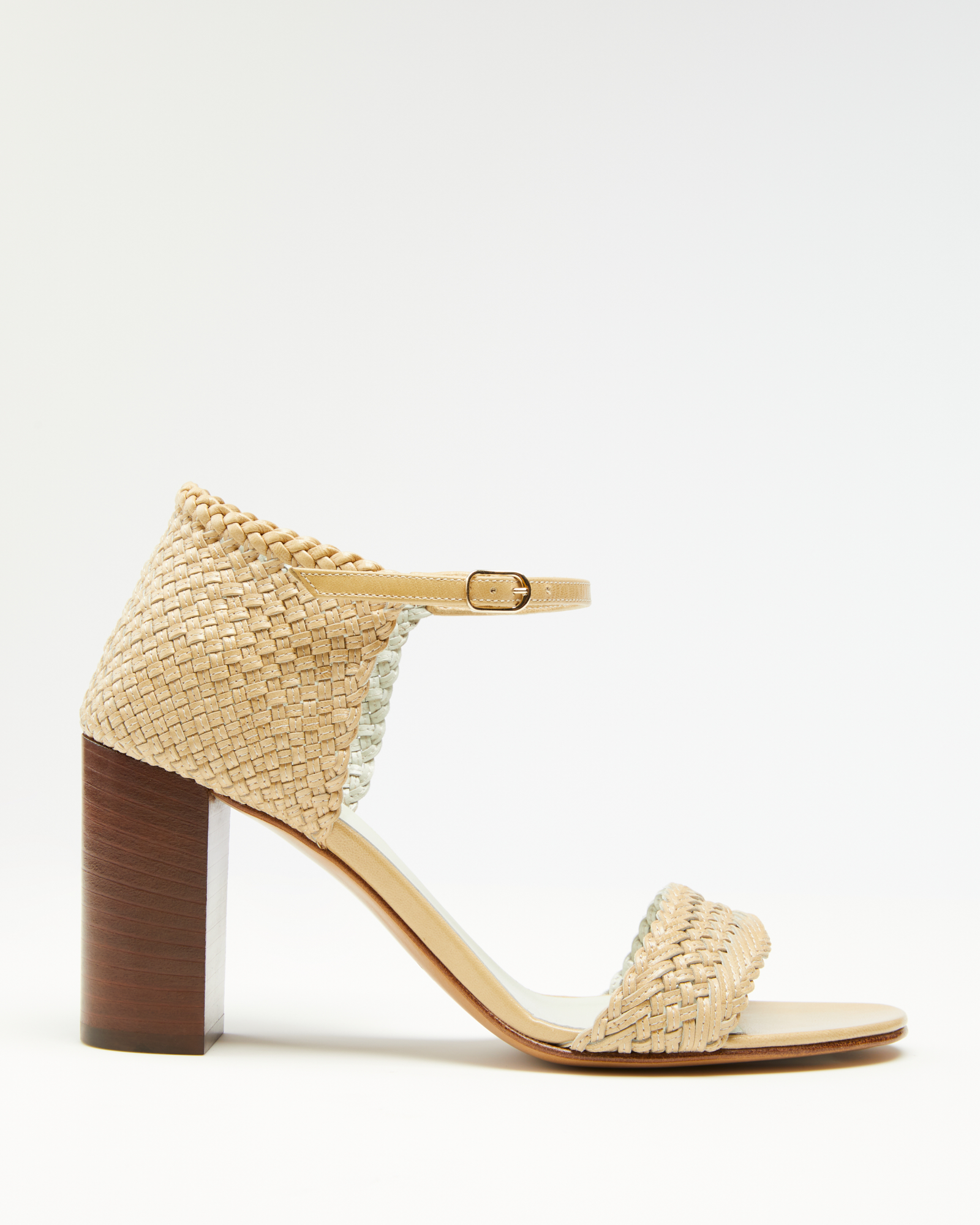 Austra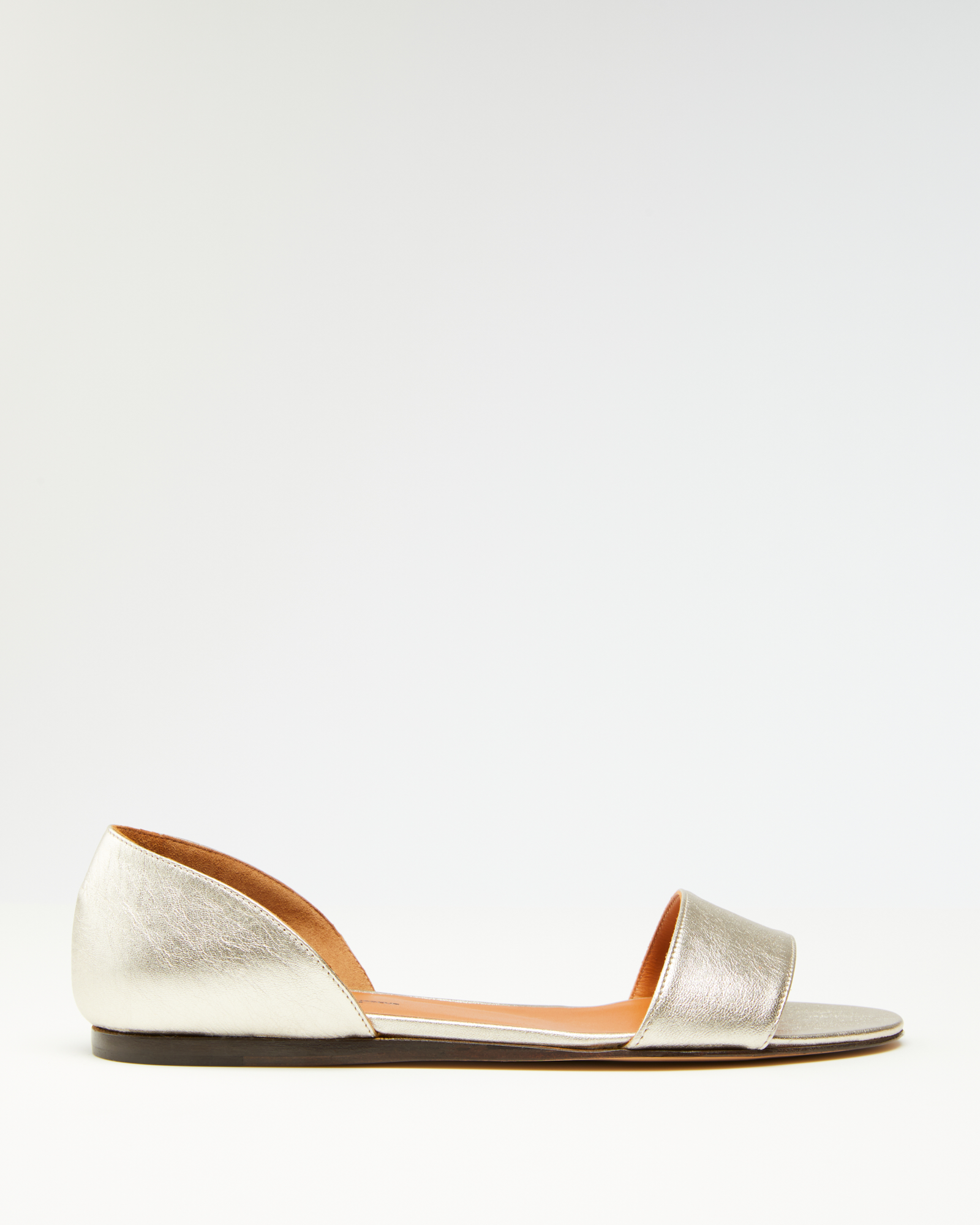 Dada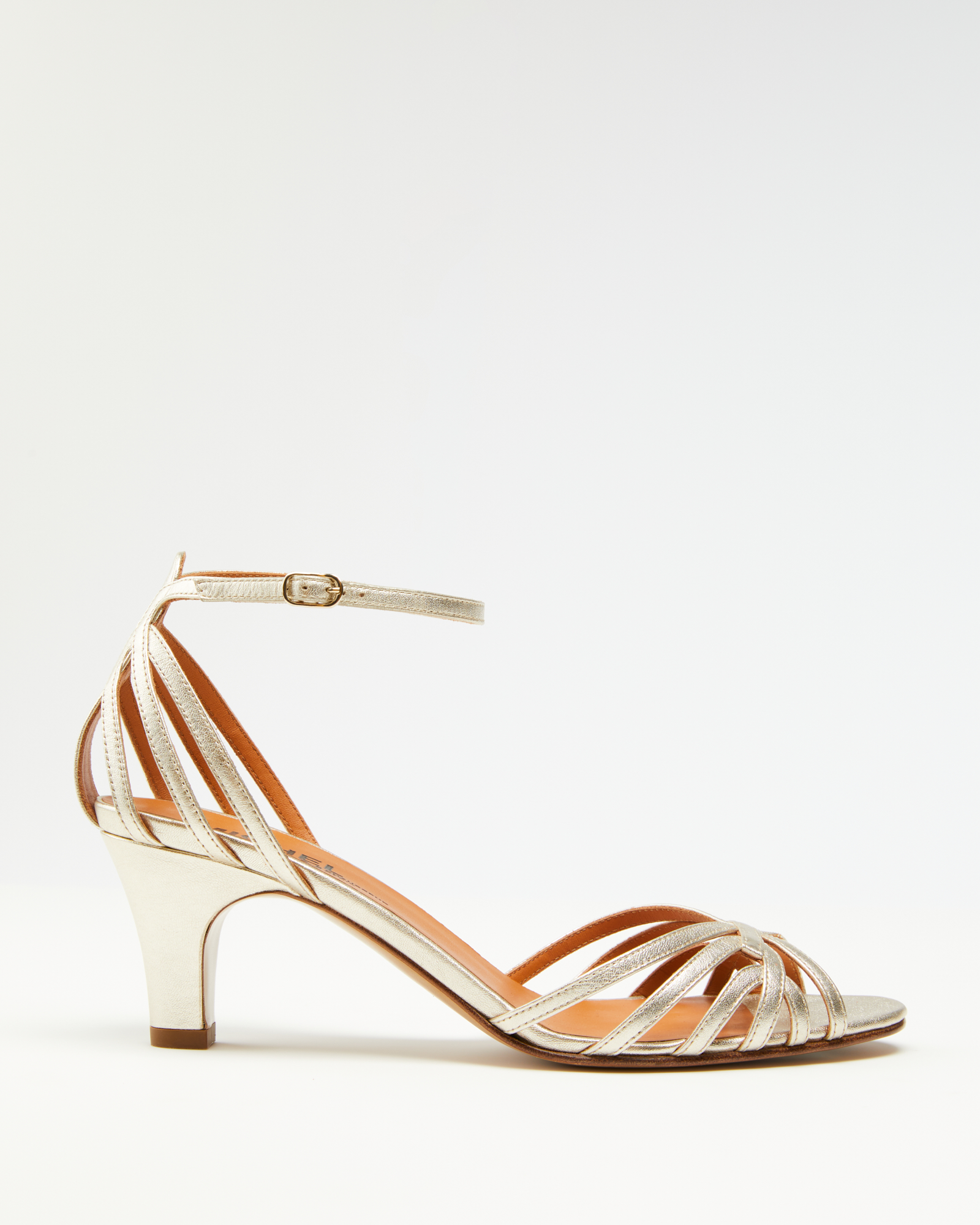 Lumio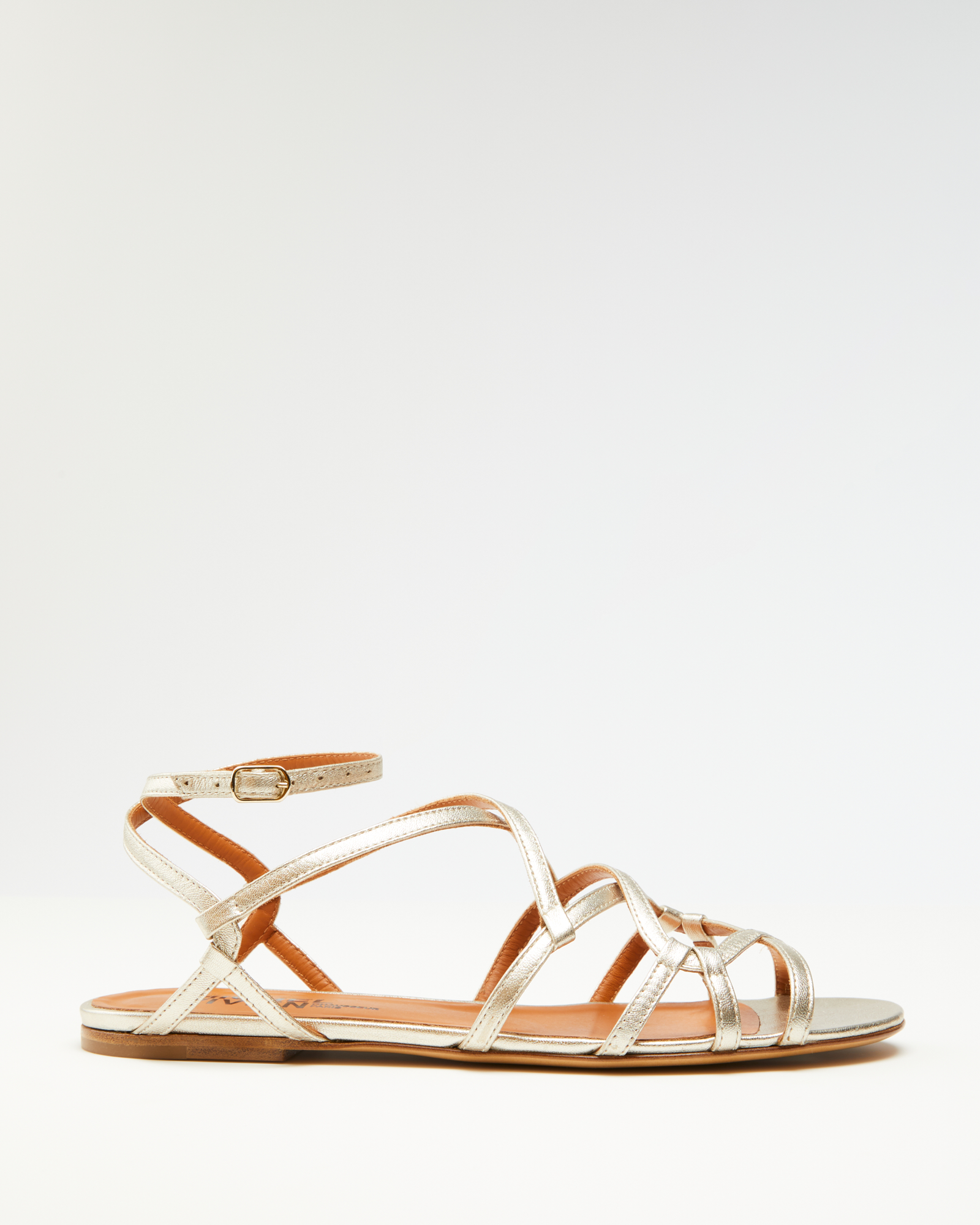 Grecia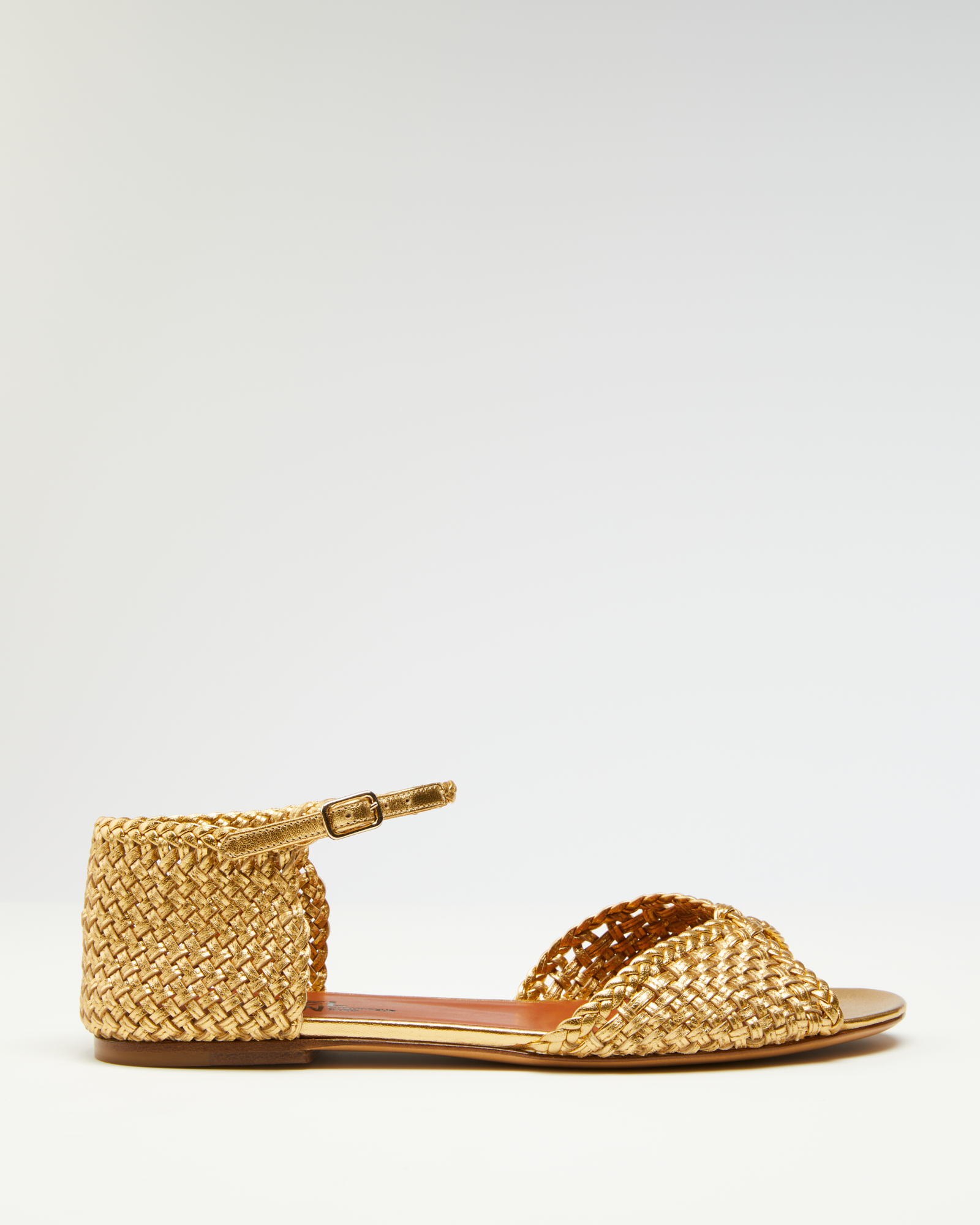 Babeth
Lottie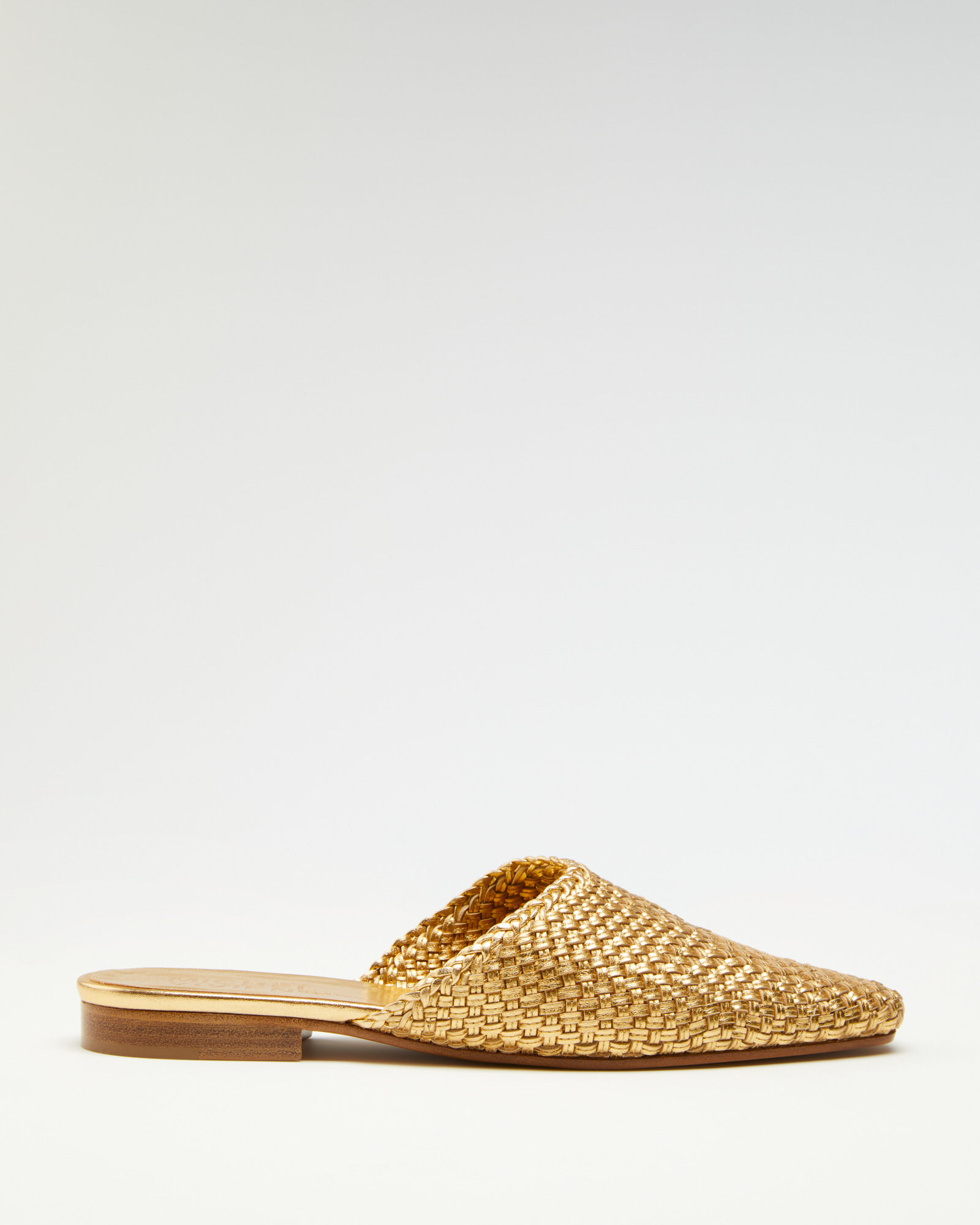 Izmir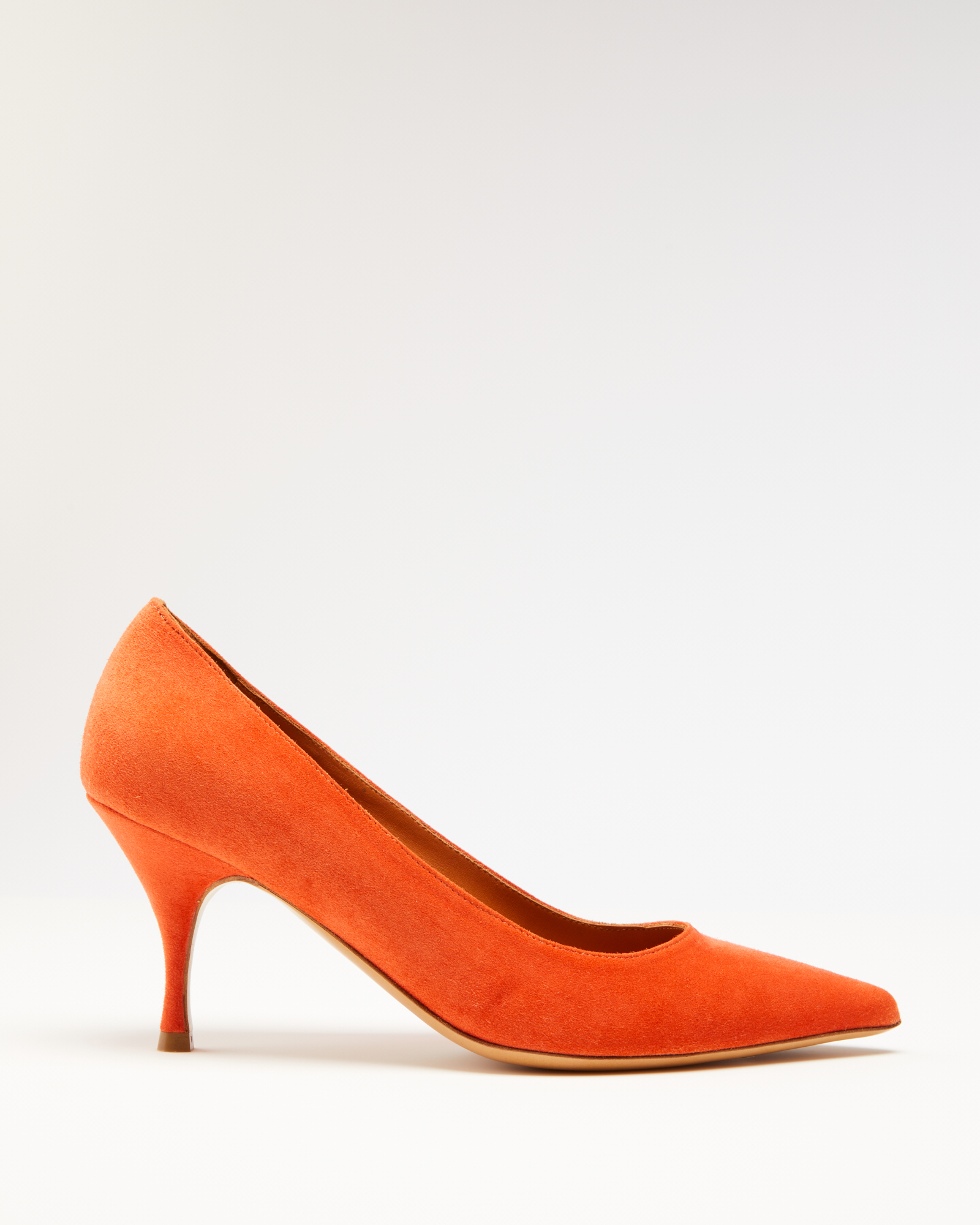 Benito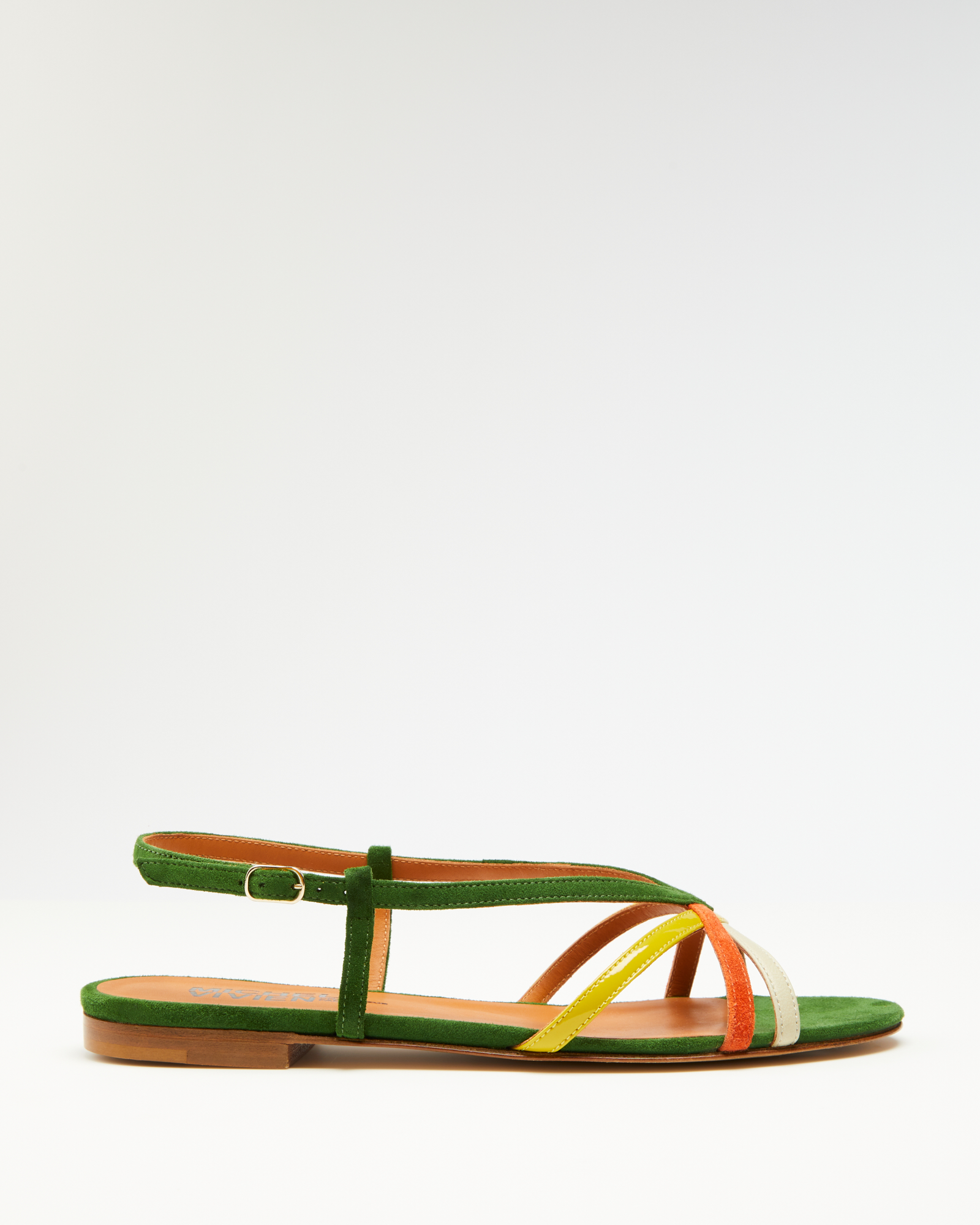 Decca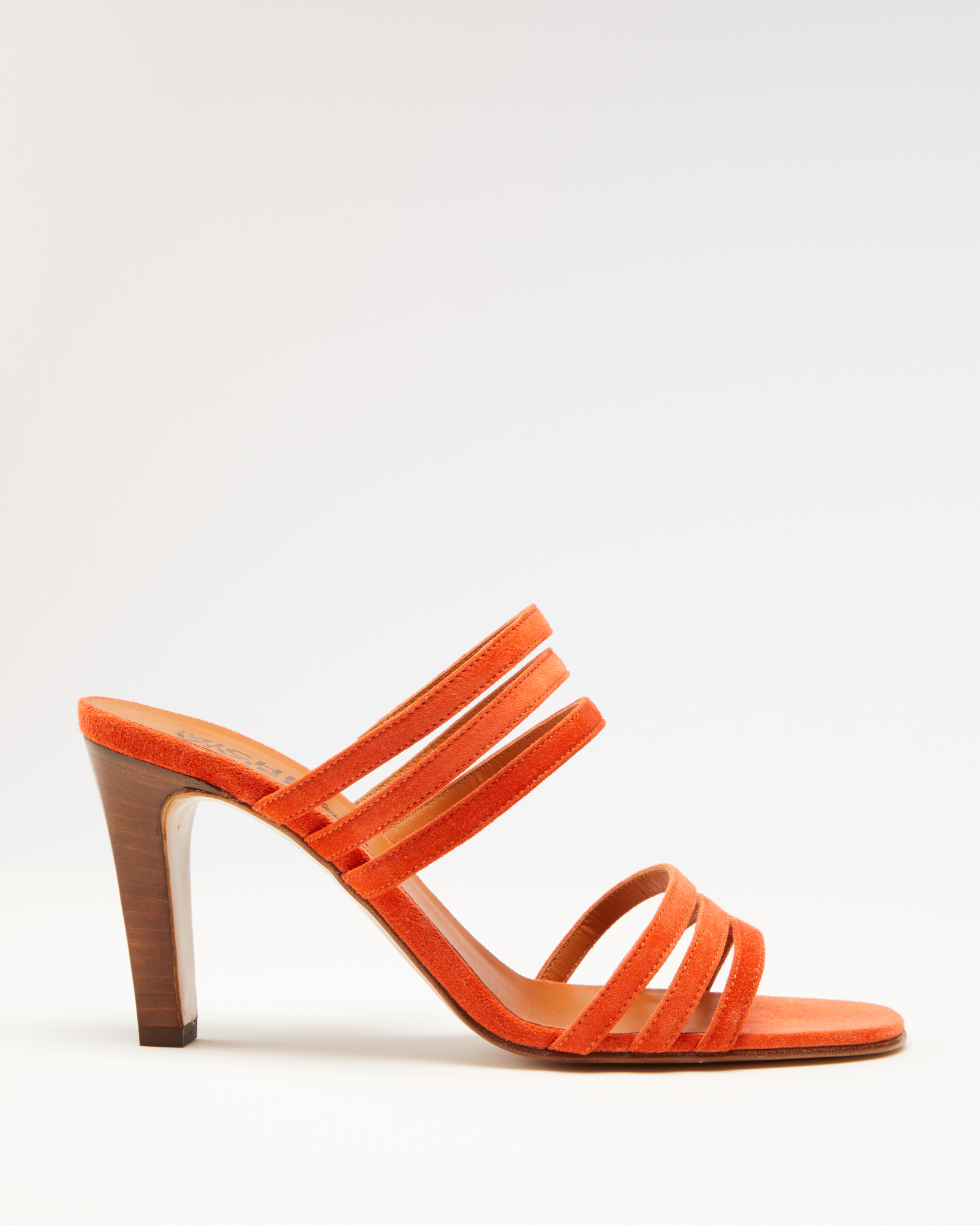 Ari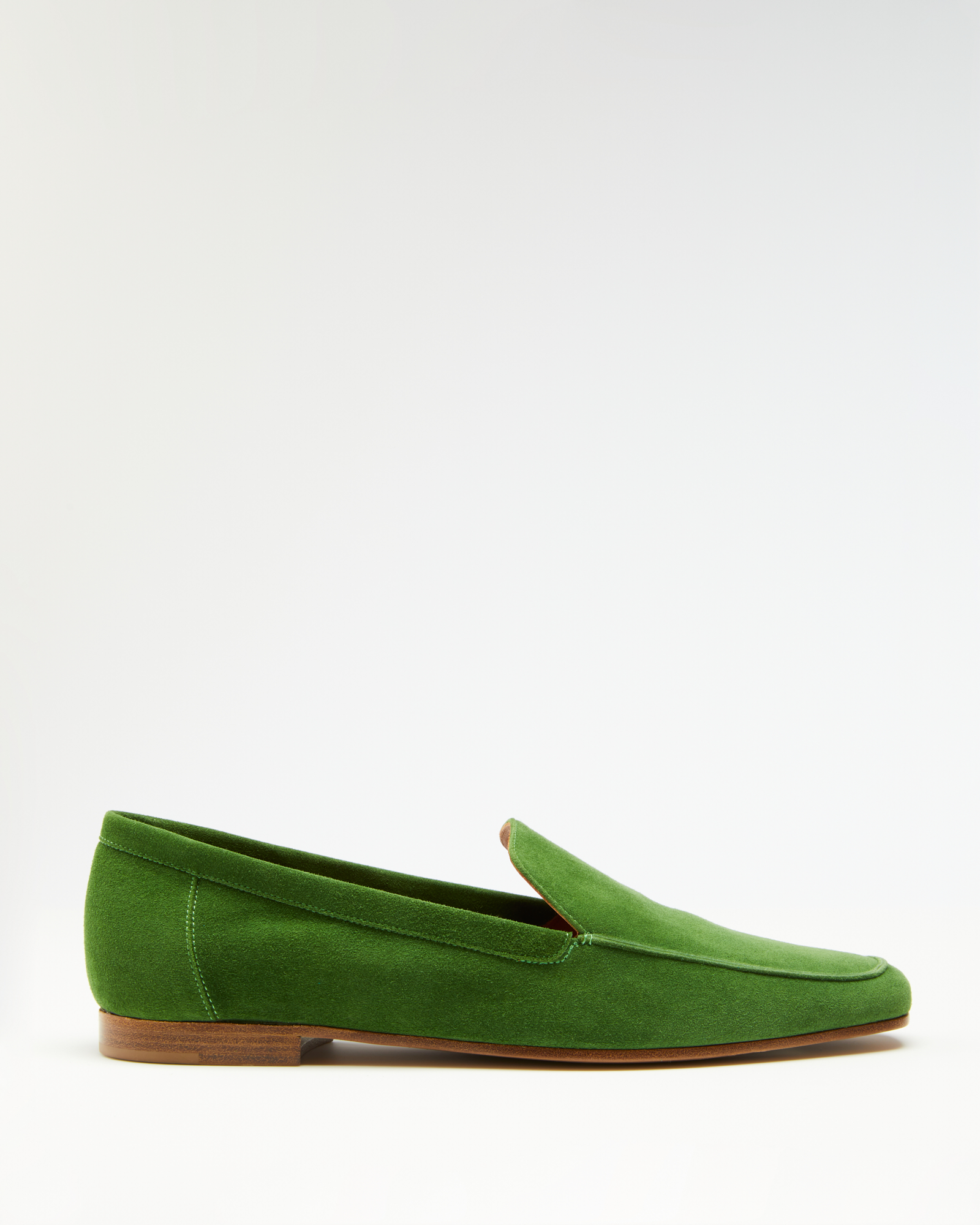 Deen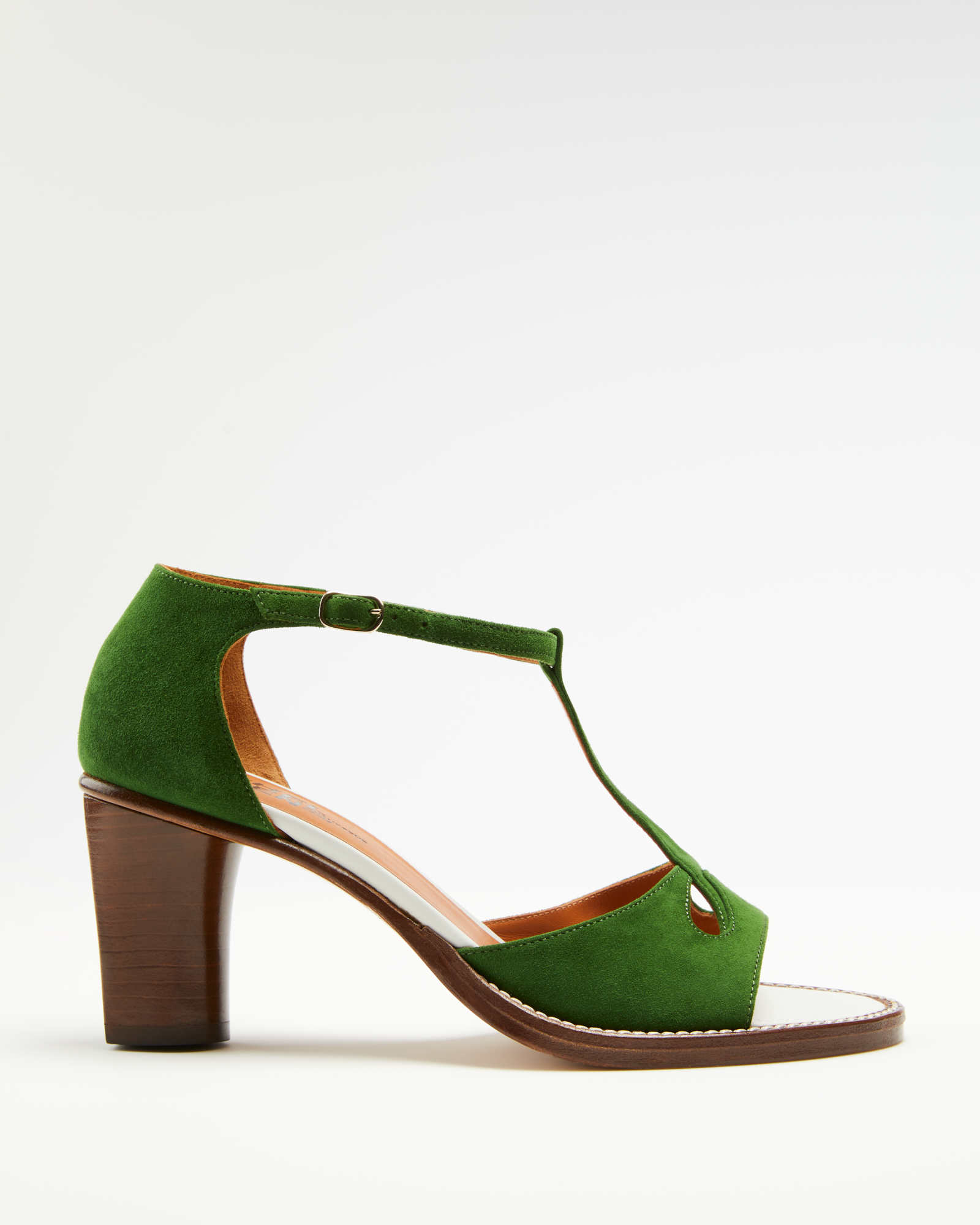 Simonah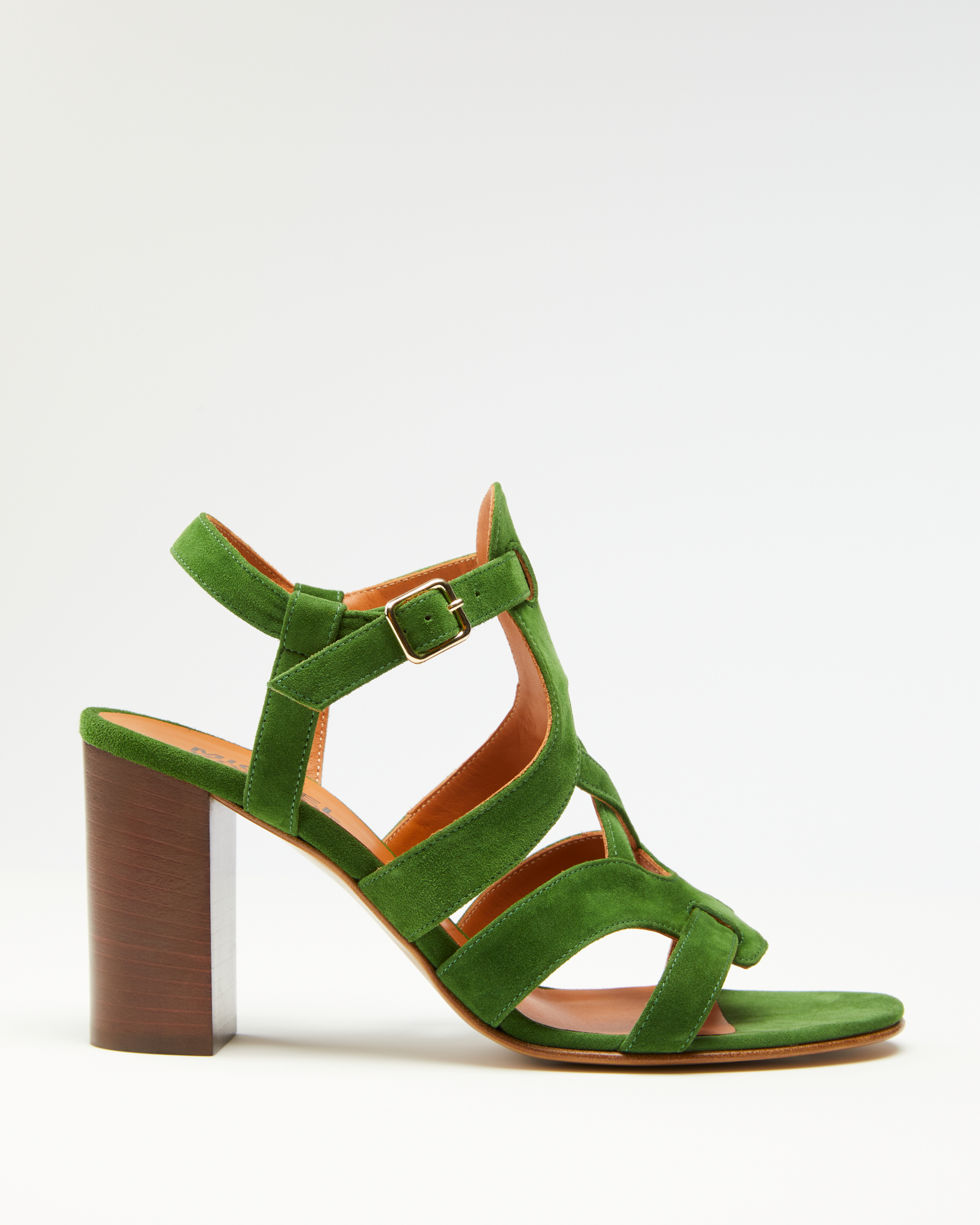 Aeris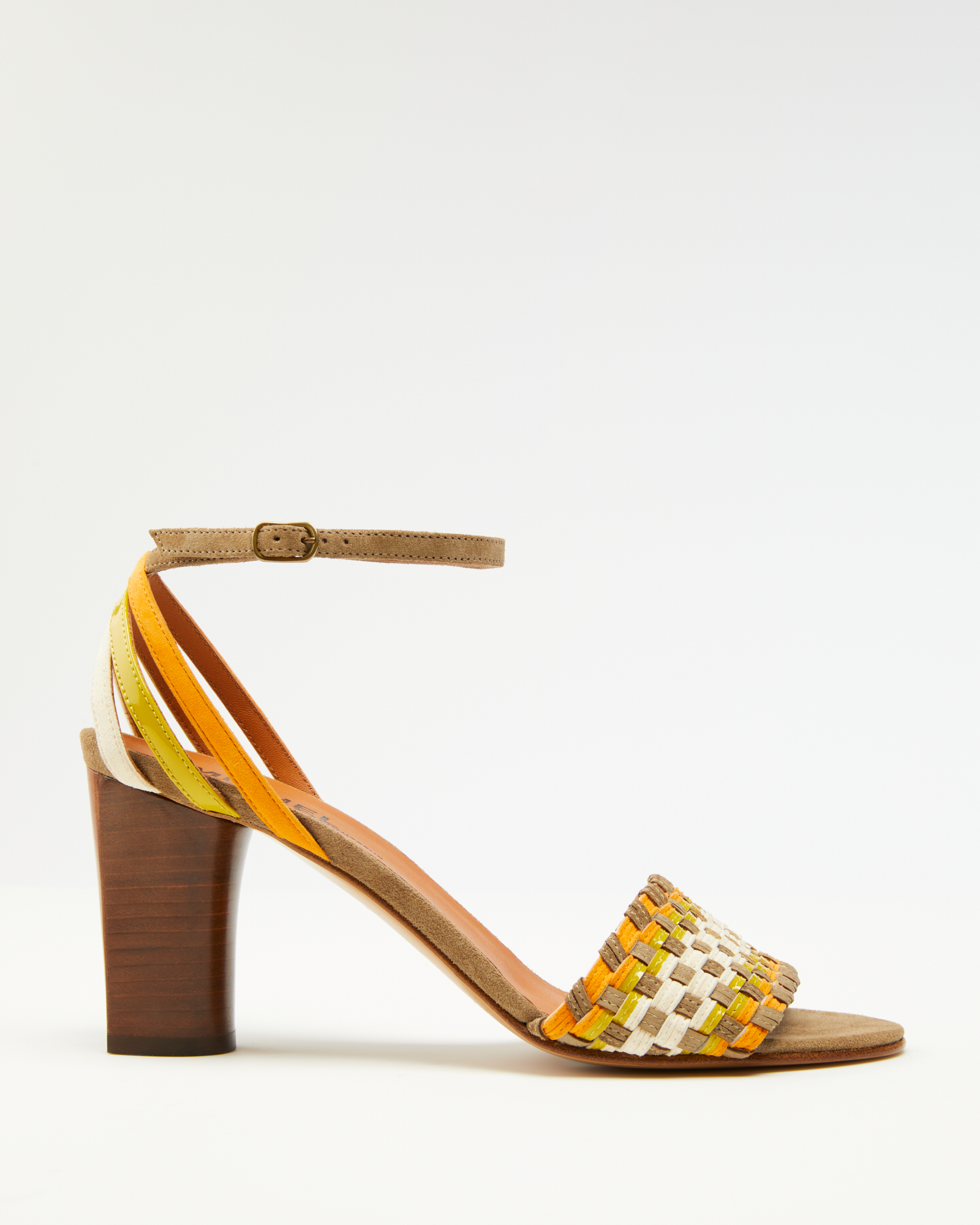 Moira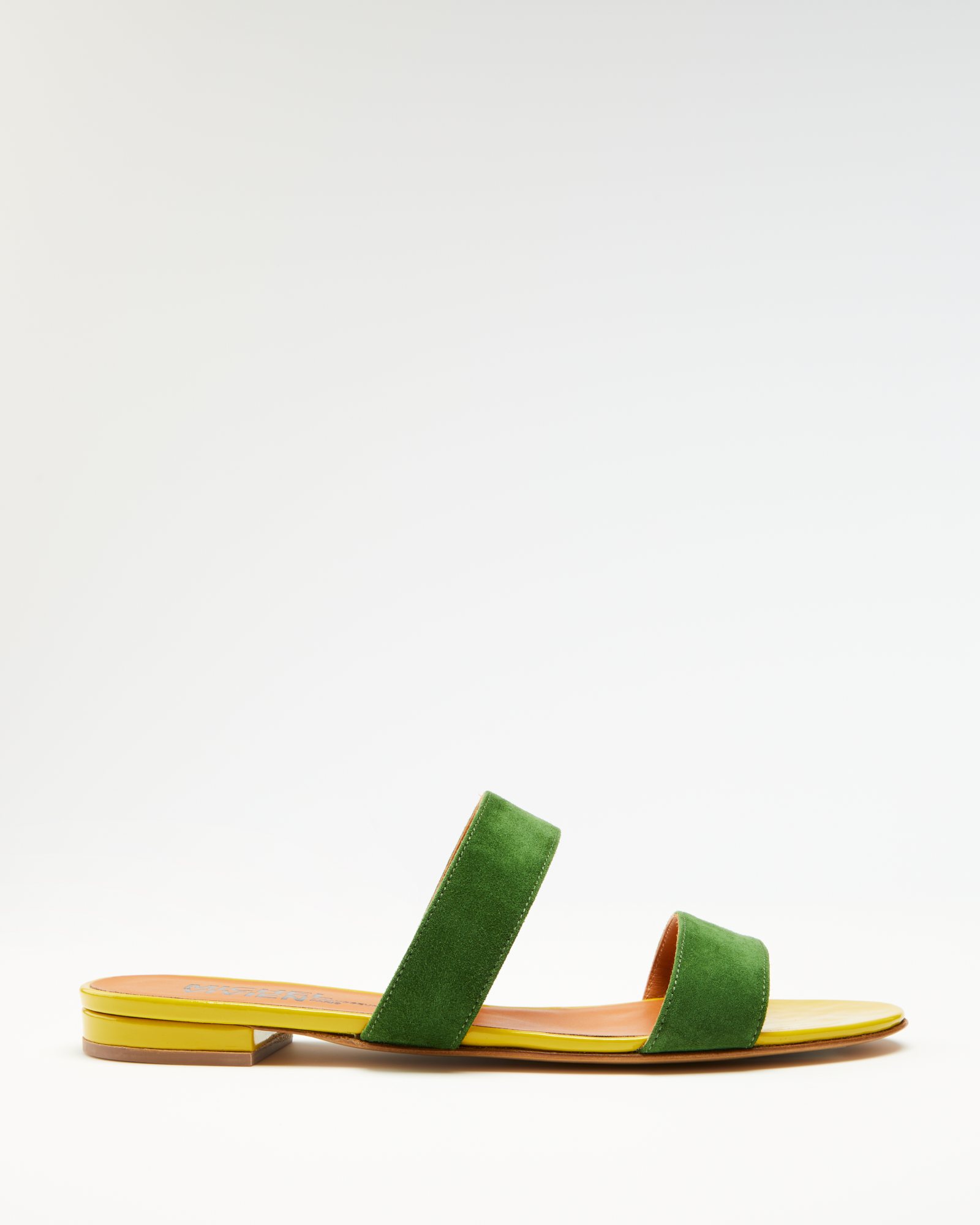 Pier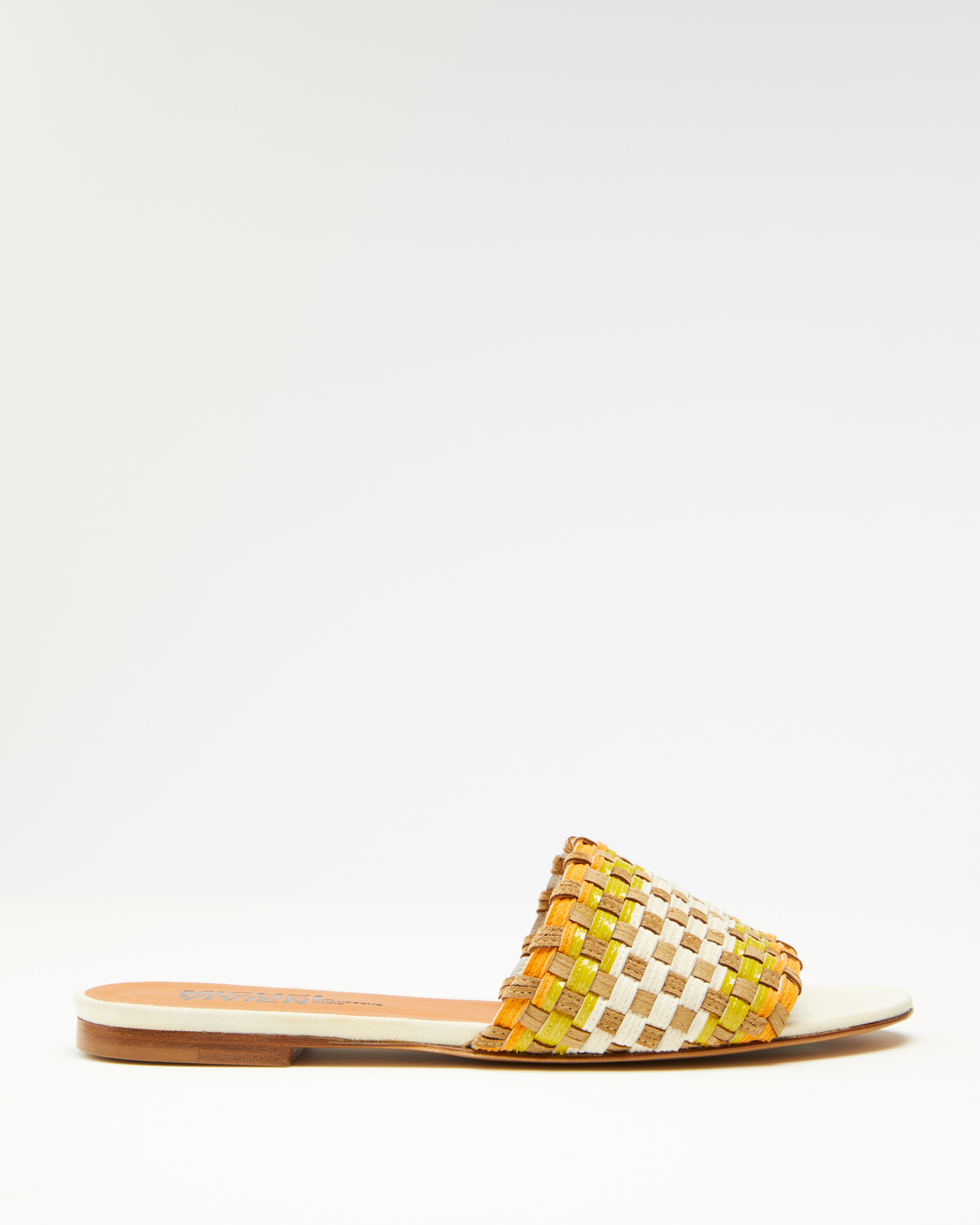 Nori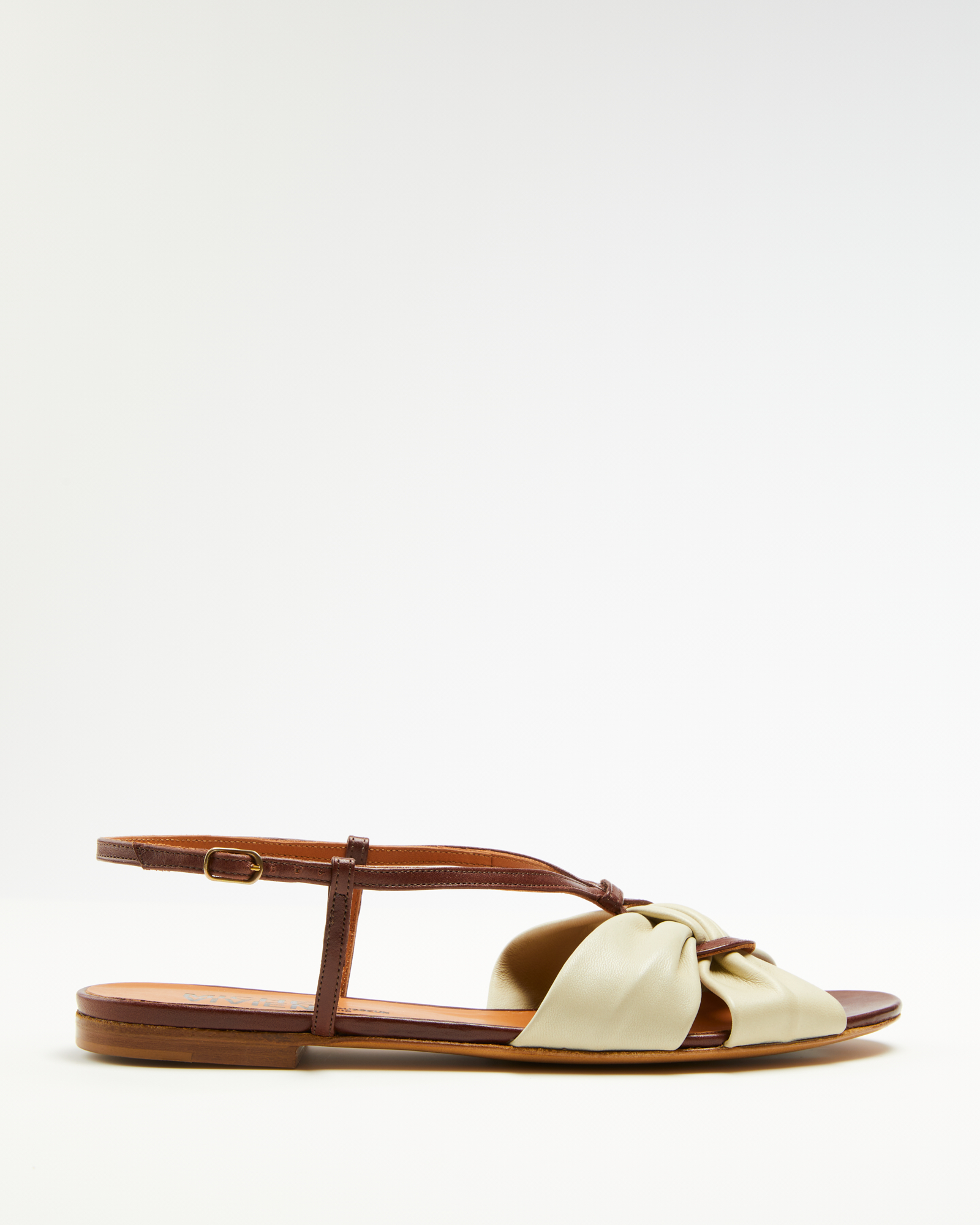 Mist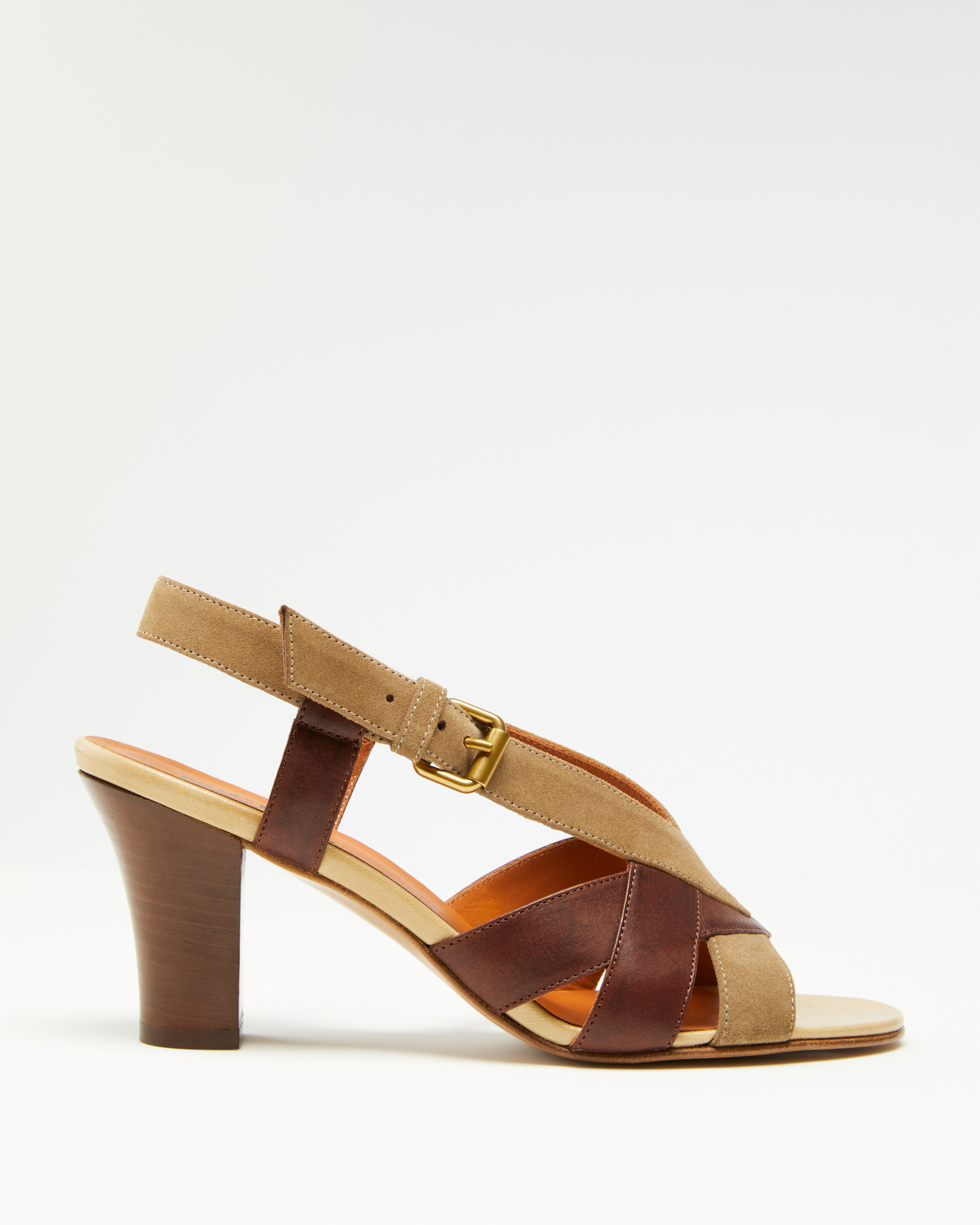 Luccia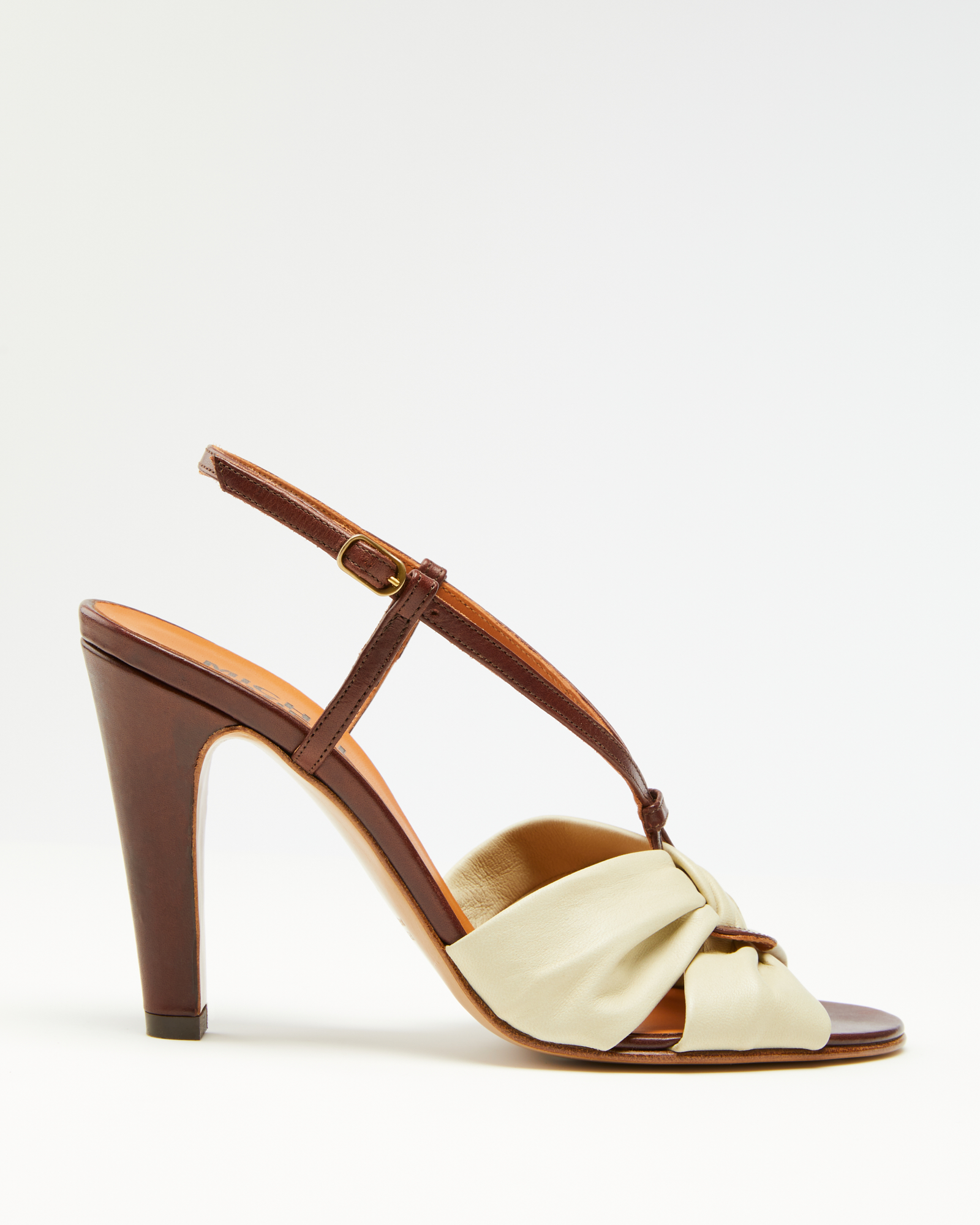 Piya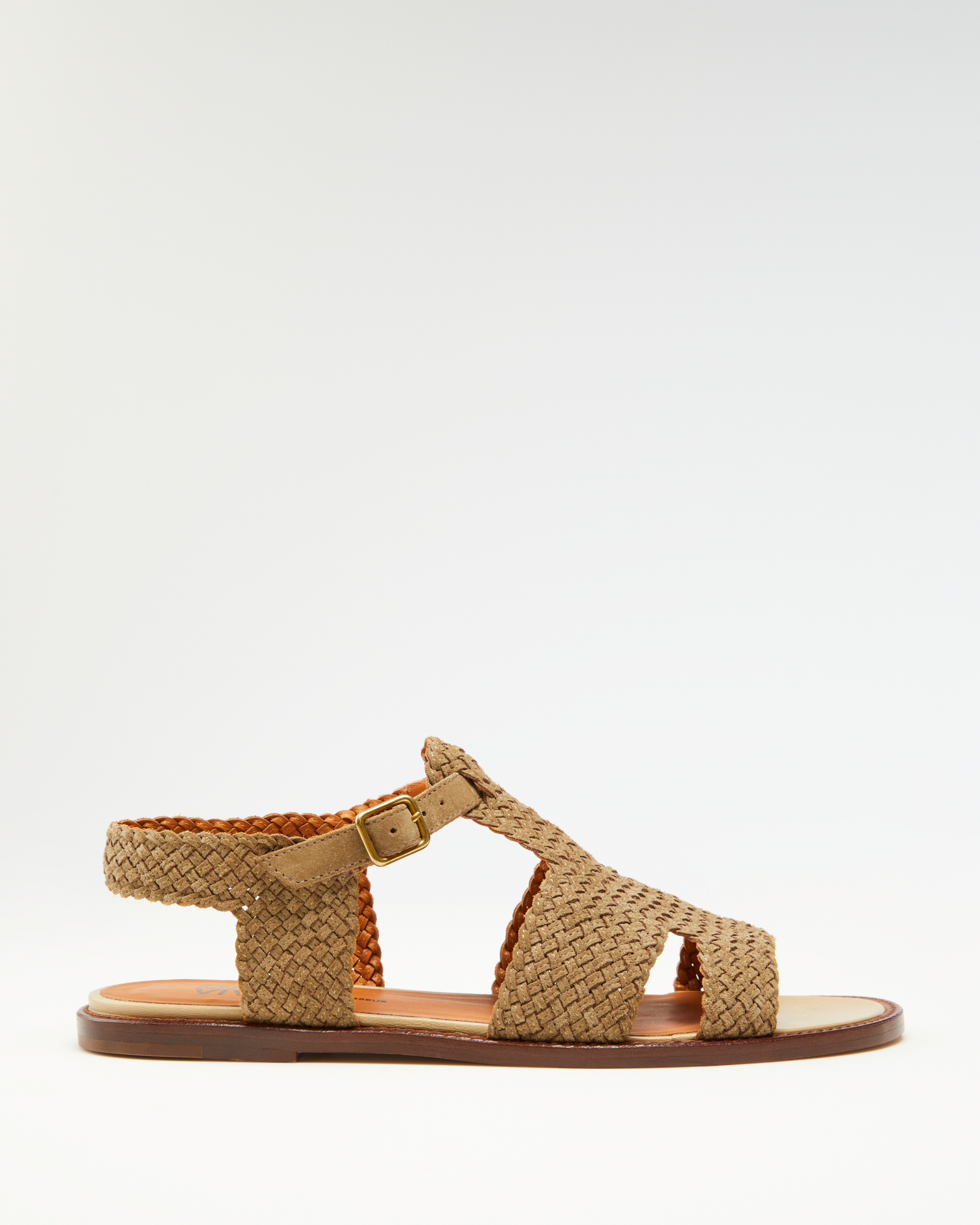 Atteb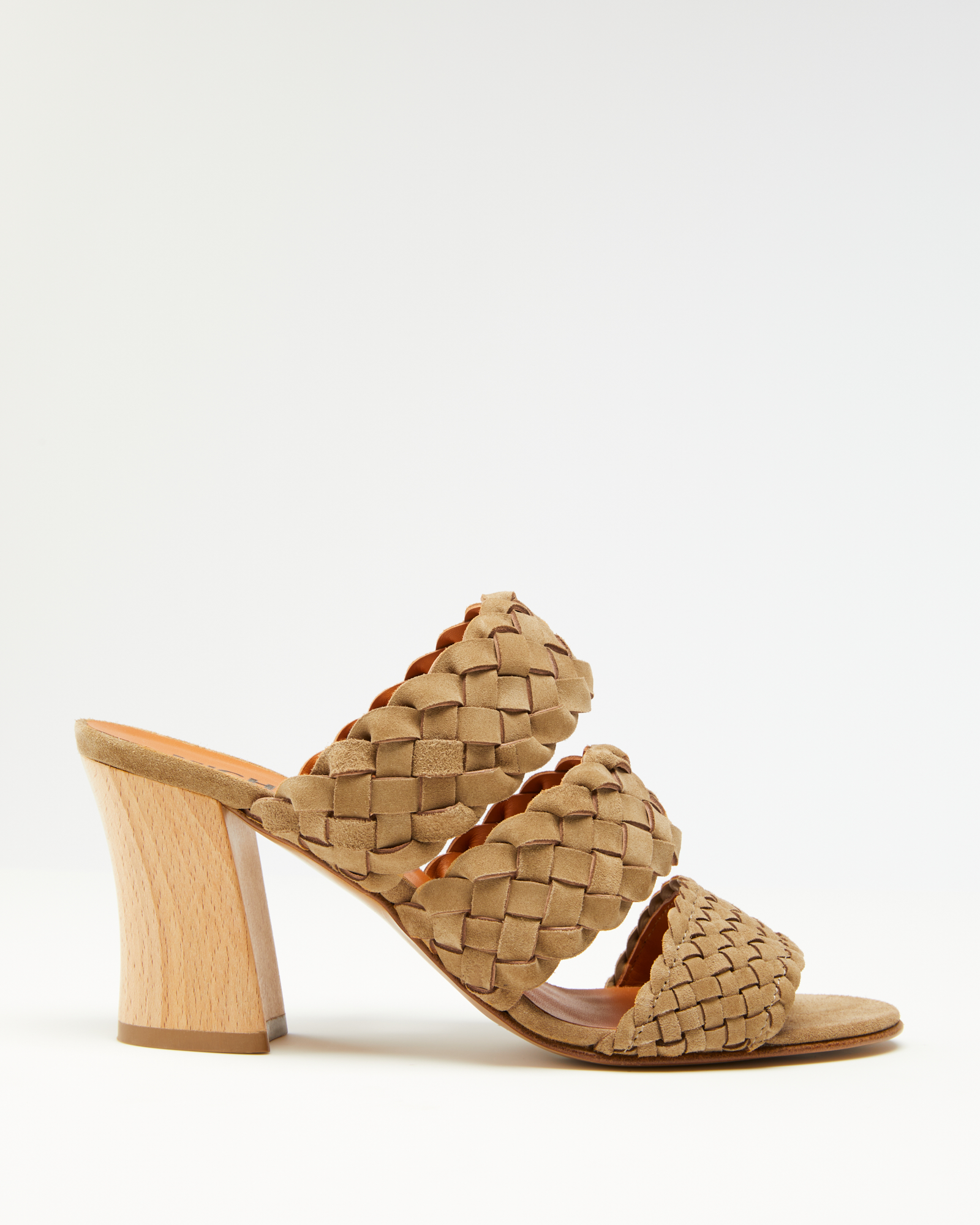 Dahe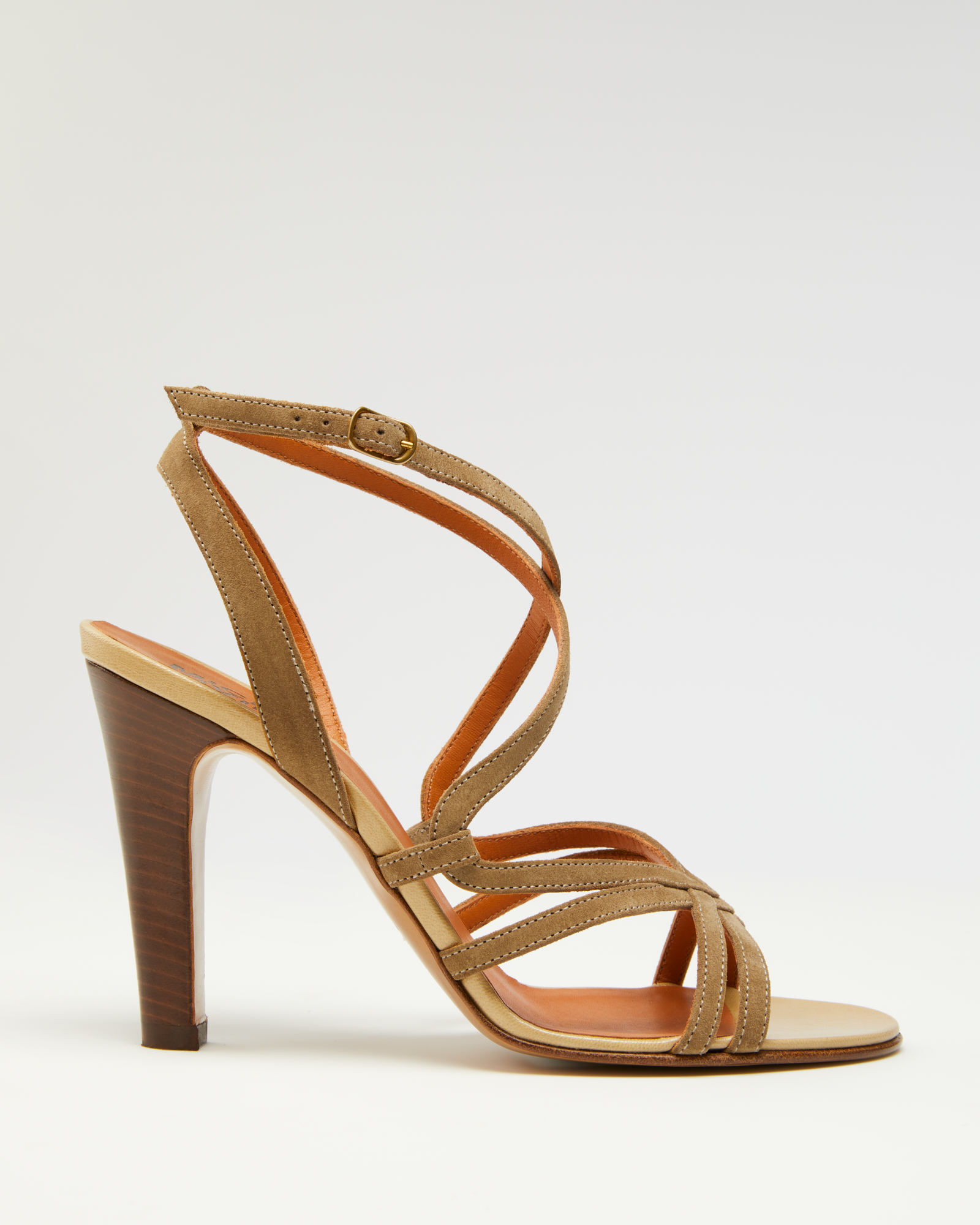 Lei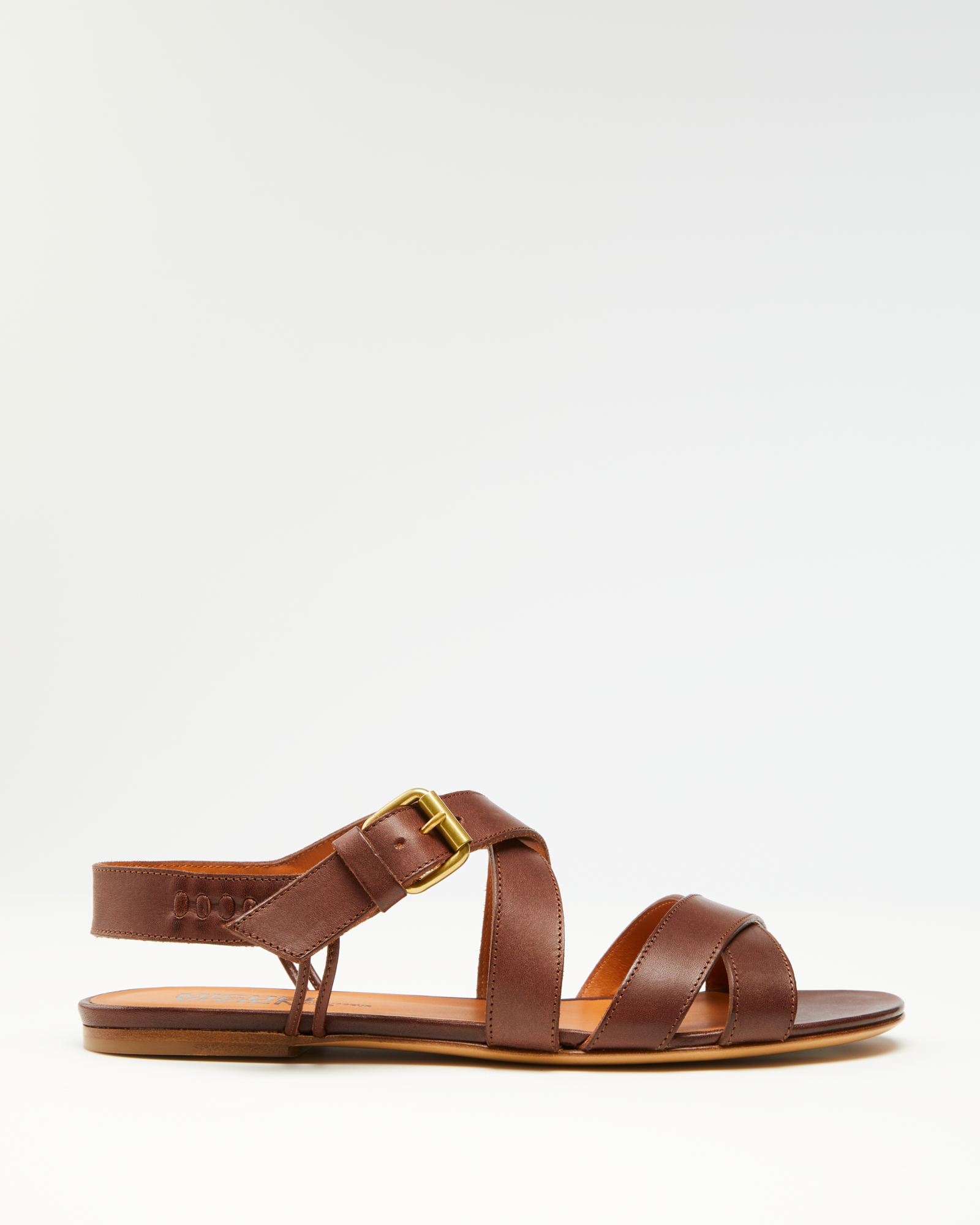 Katis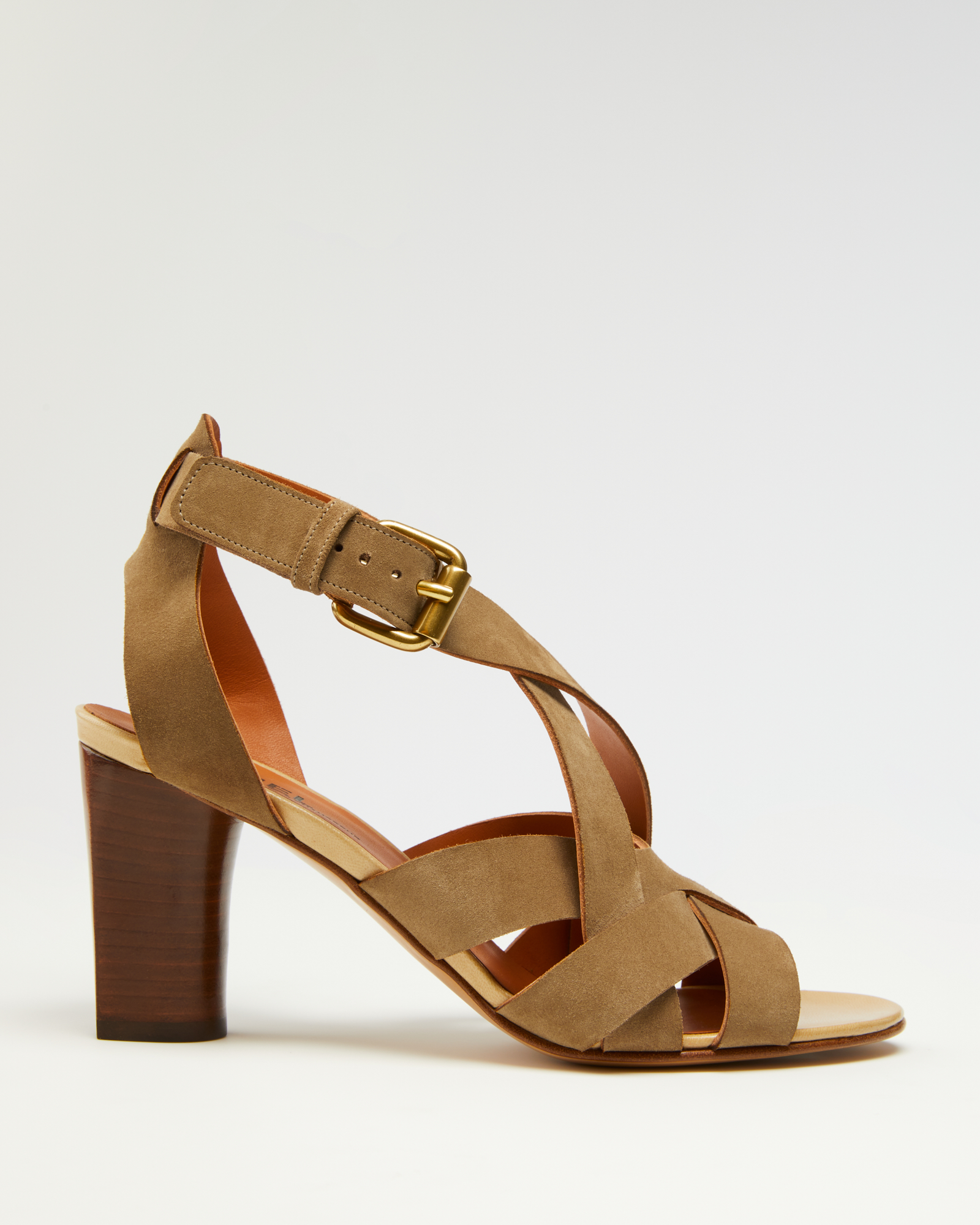 Reno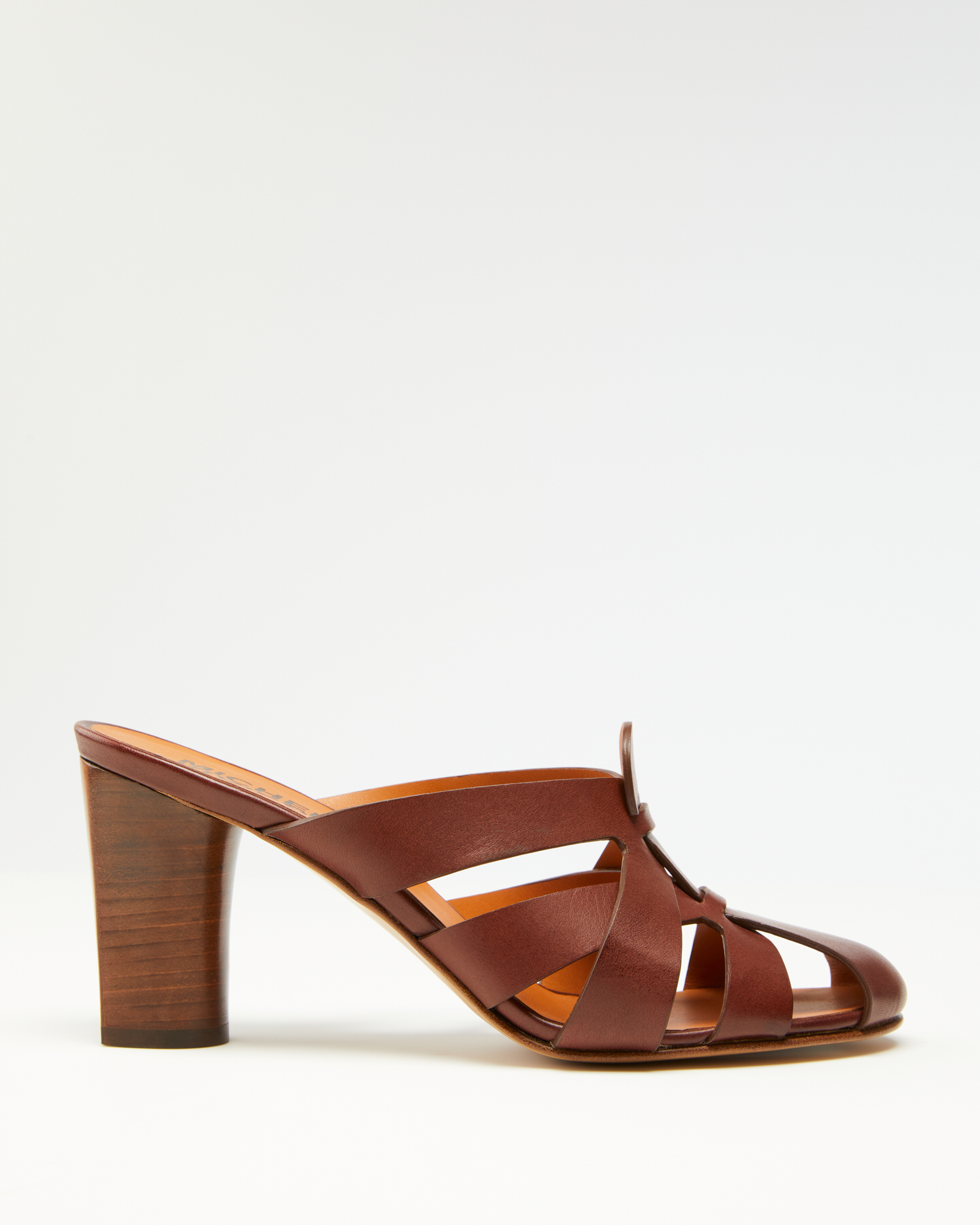 Sarde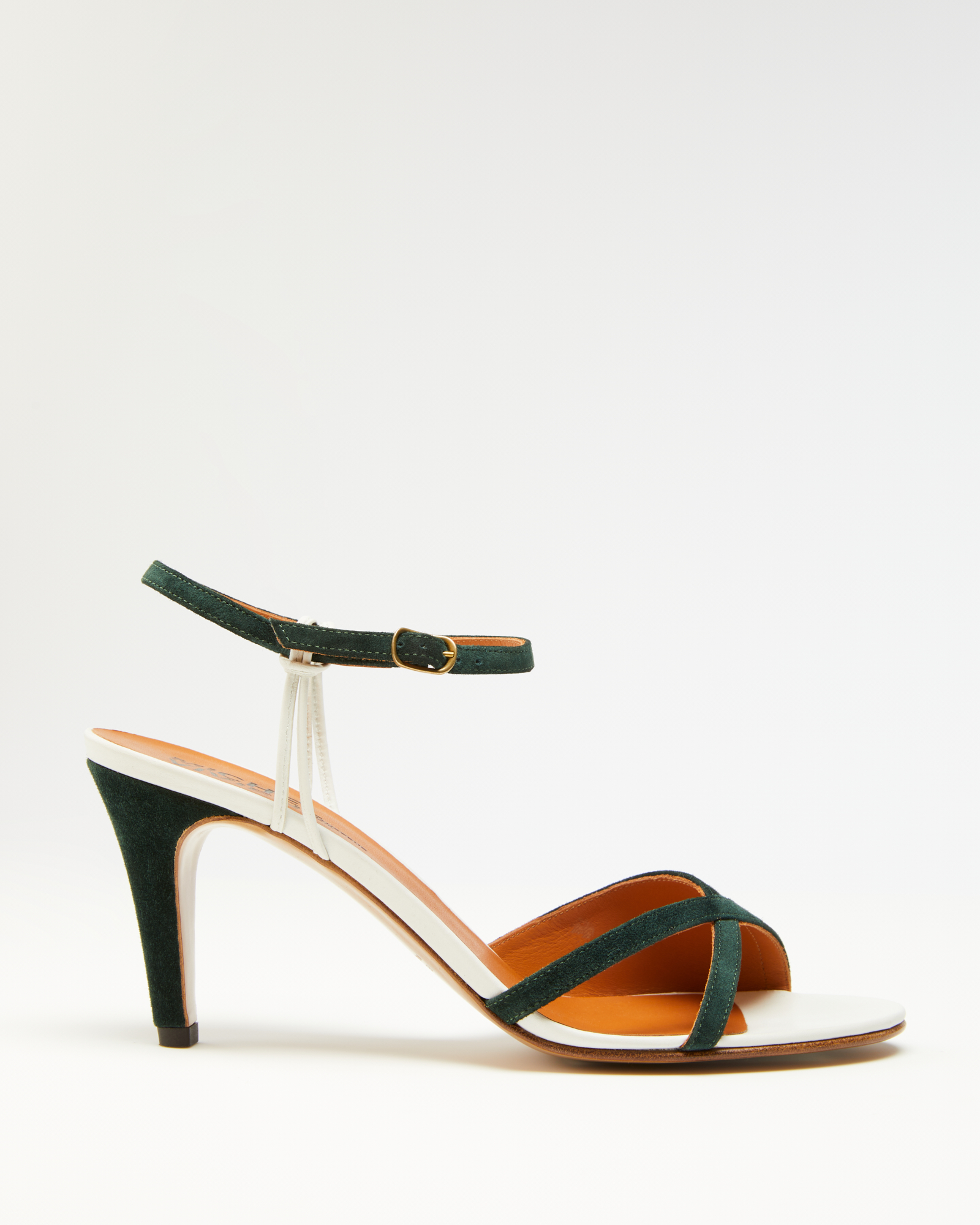 Scala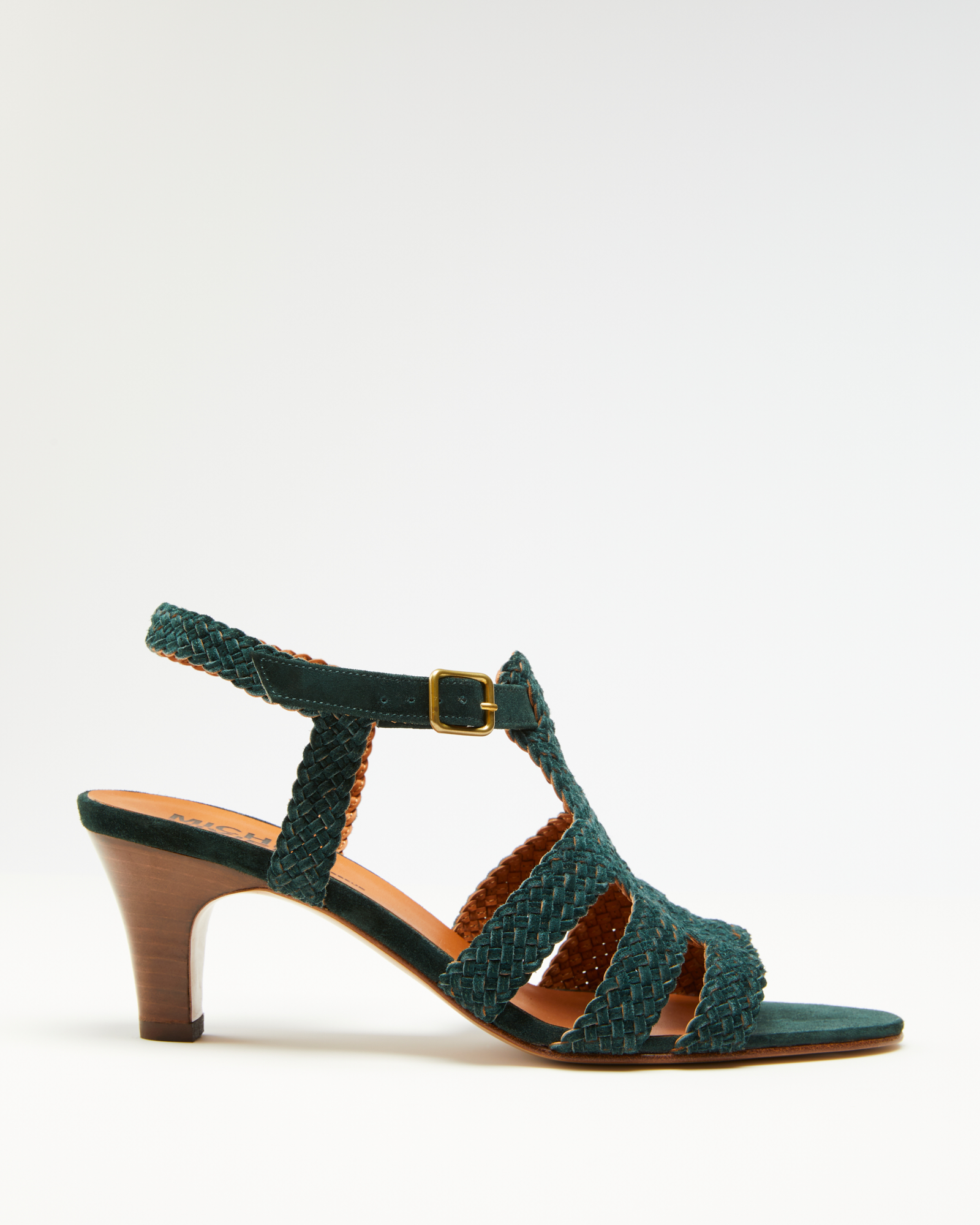 Tarra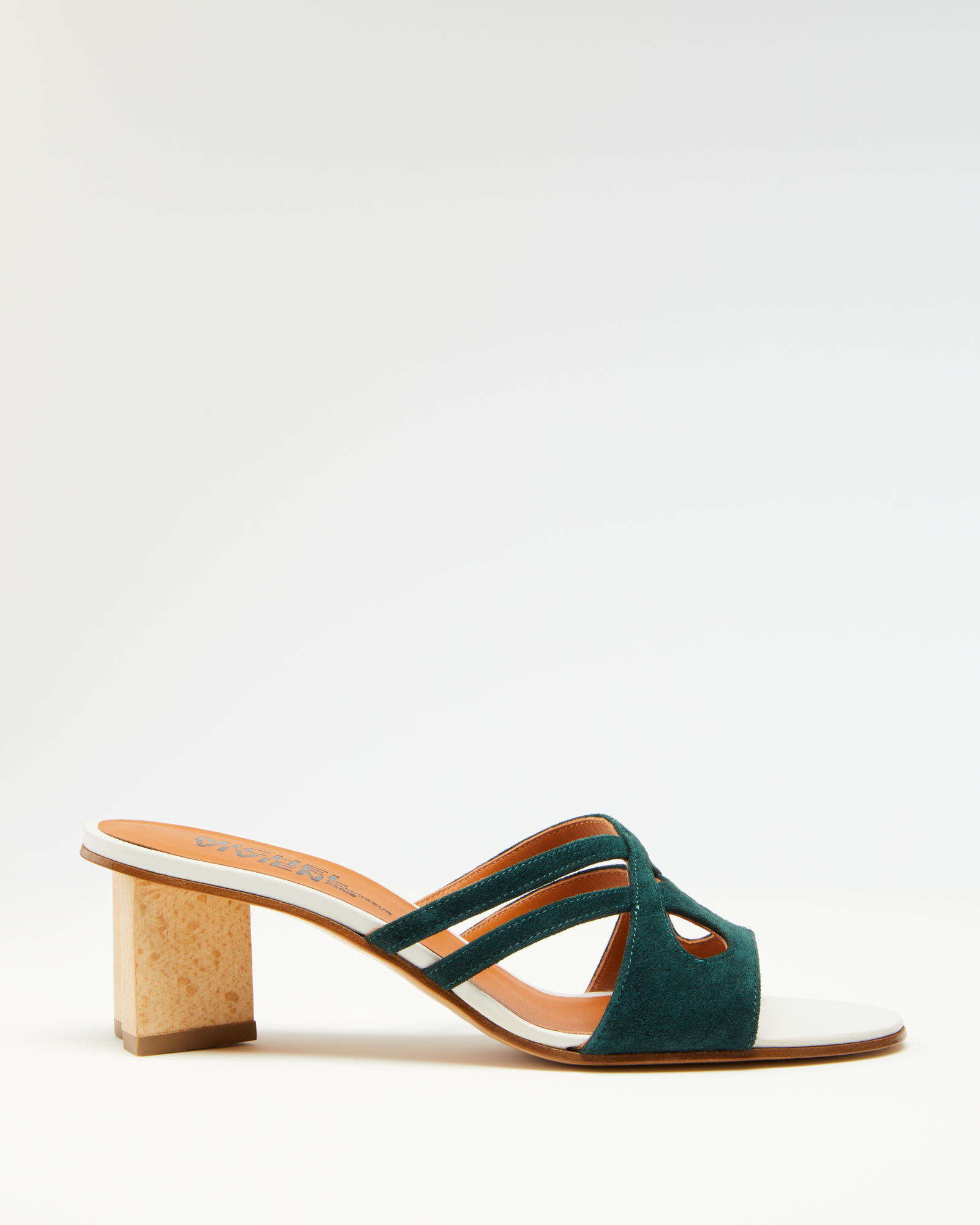 Kalypso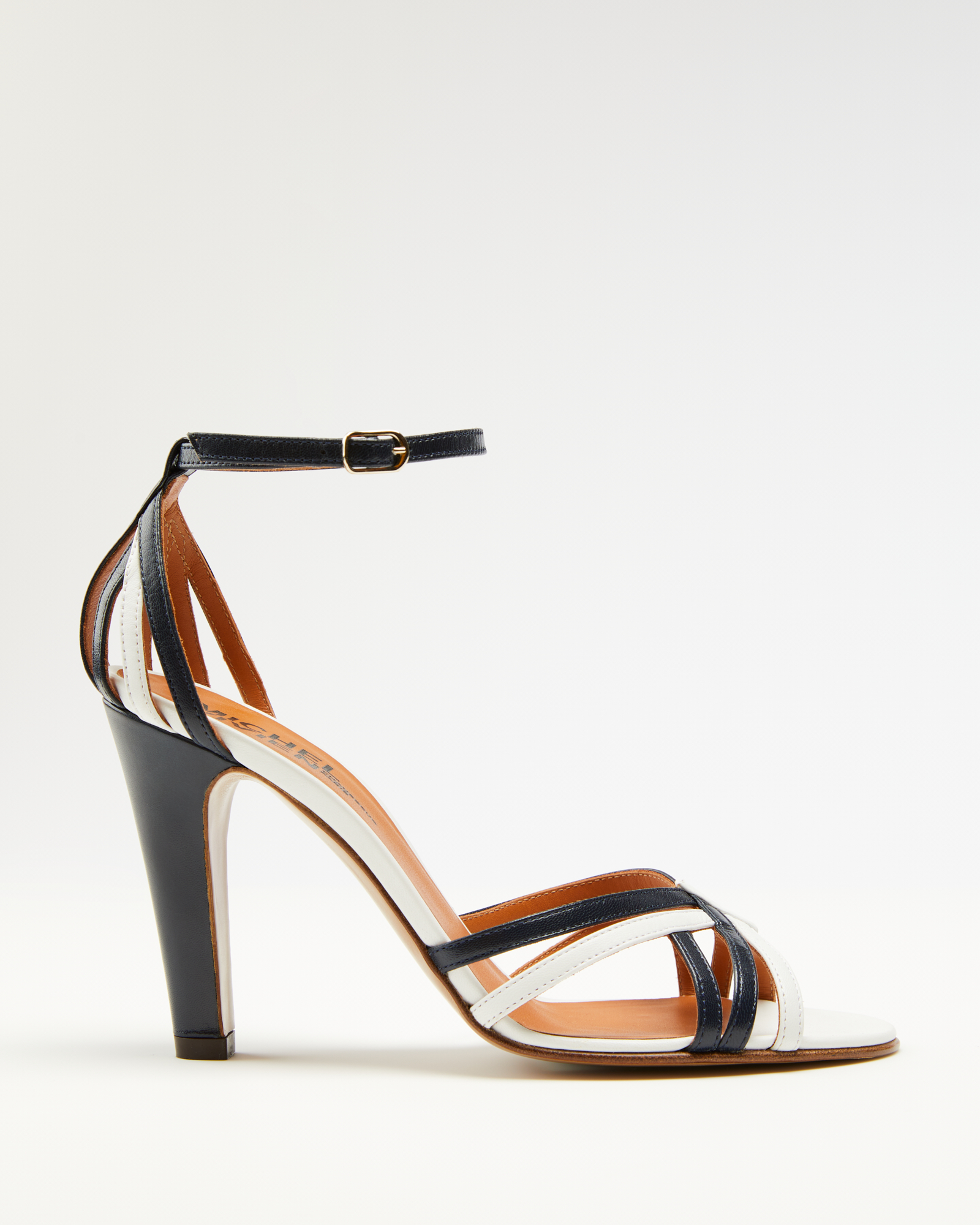 Phocea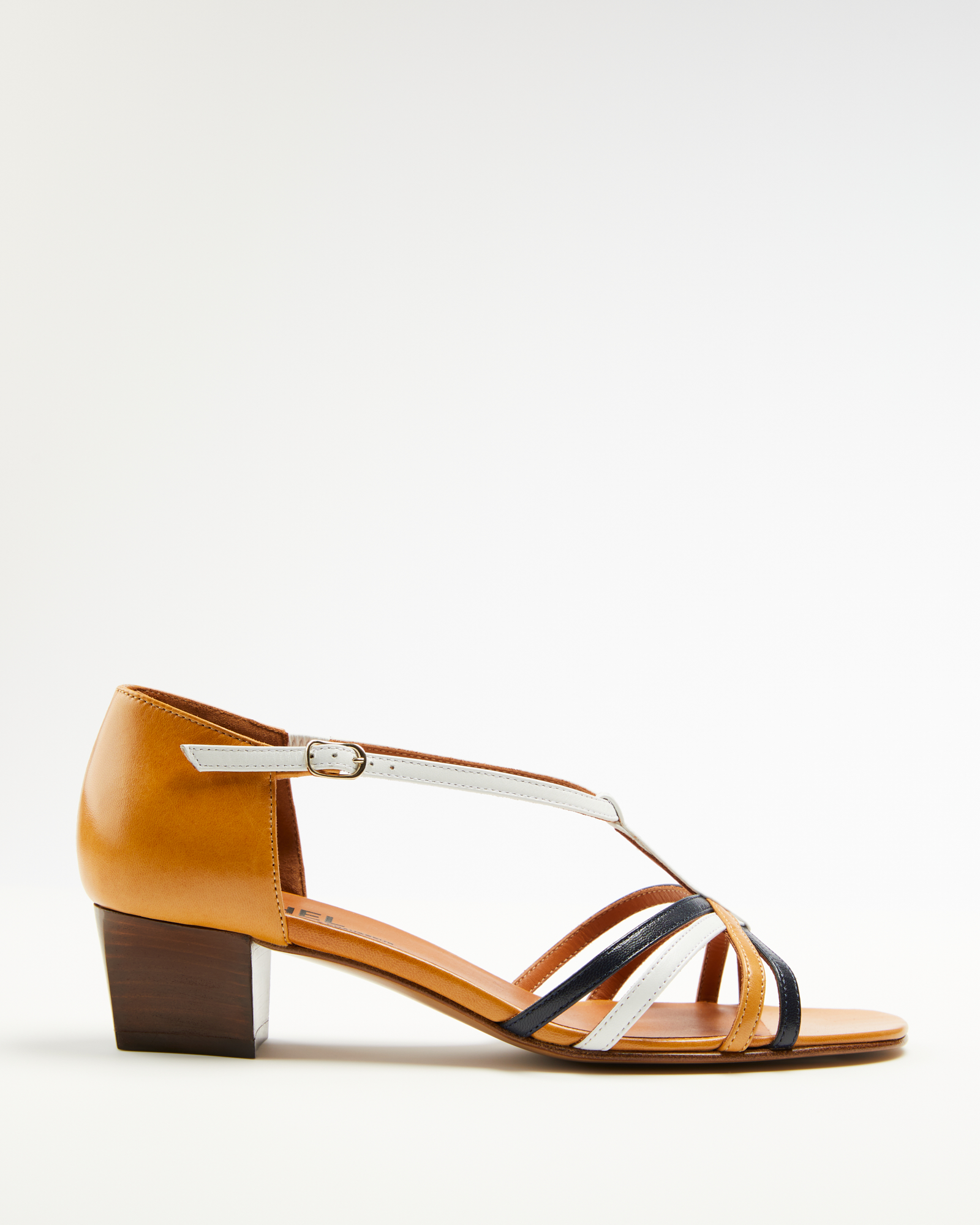 Croisett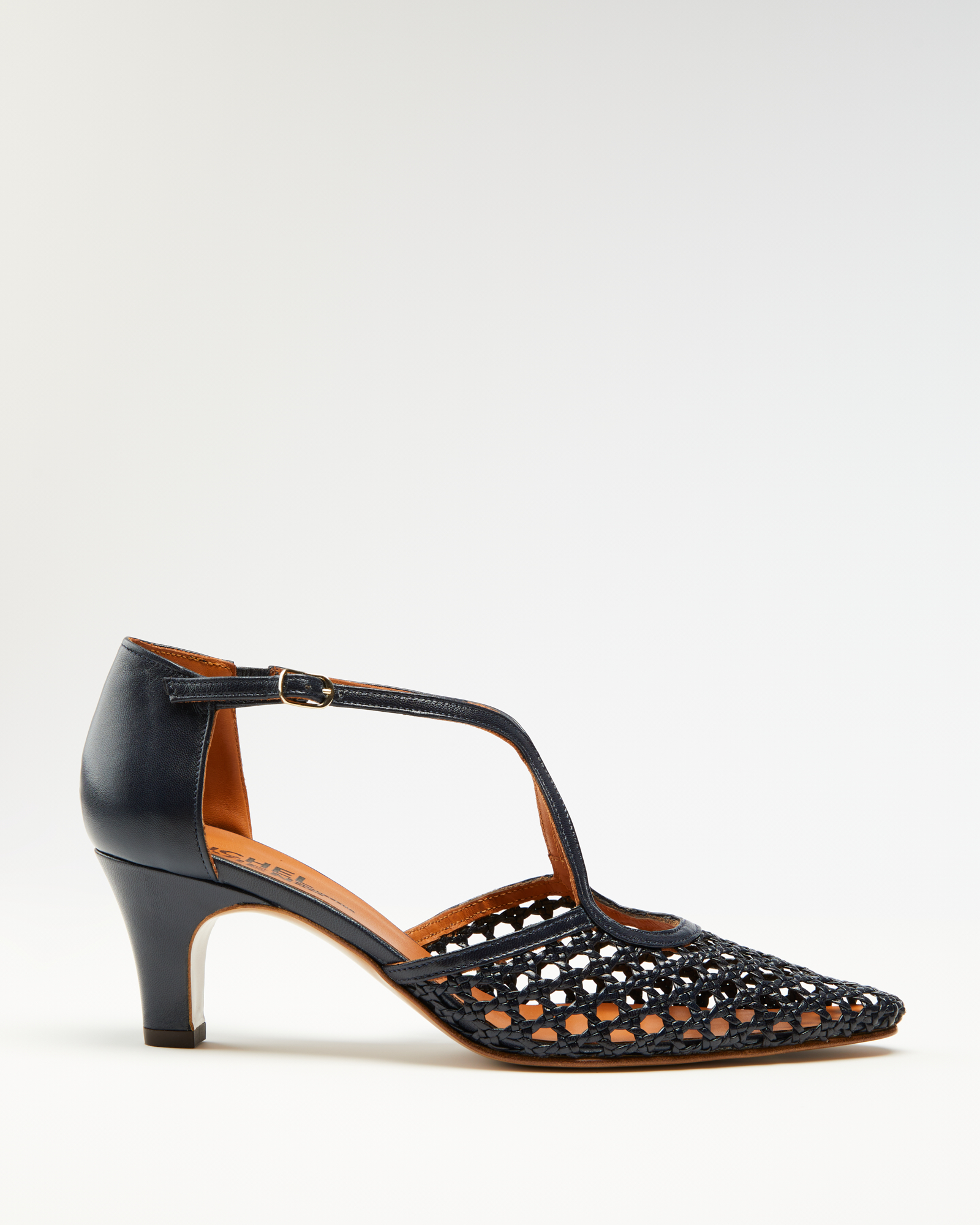 Trezza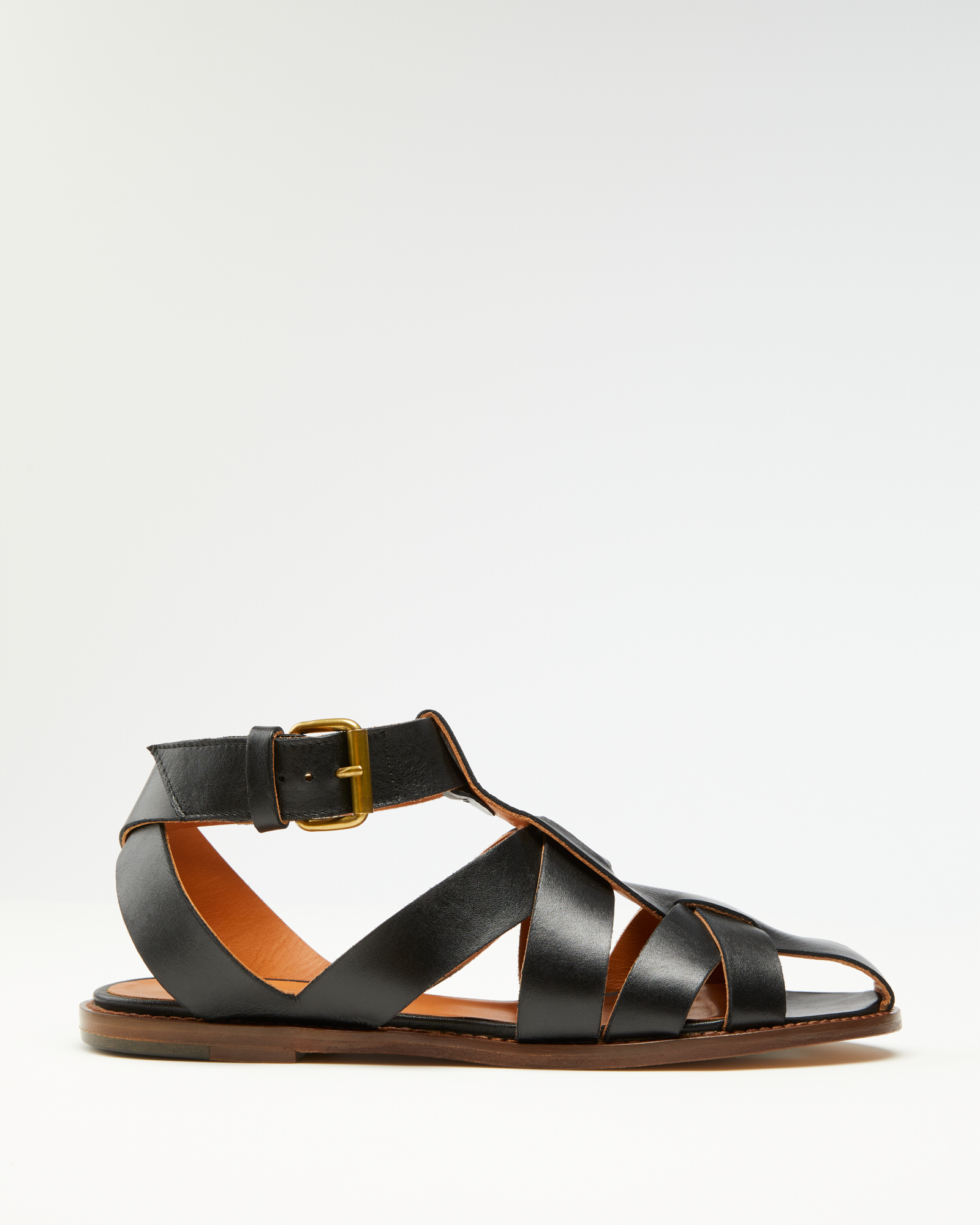 Priam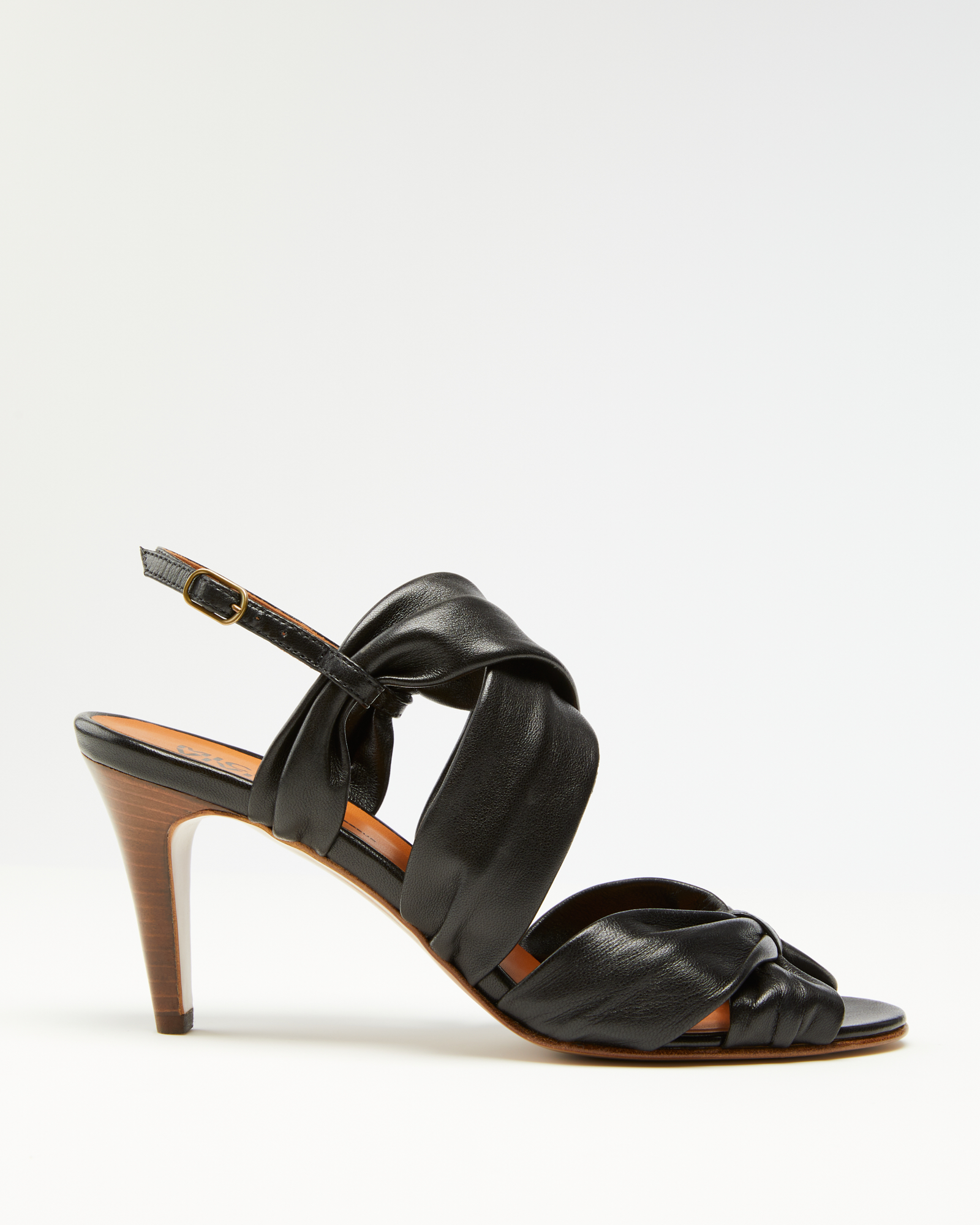 Evelyn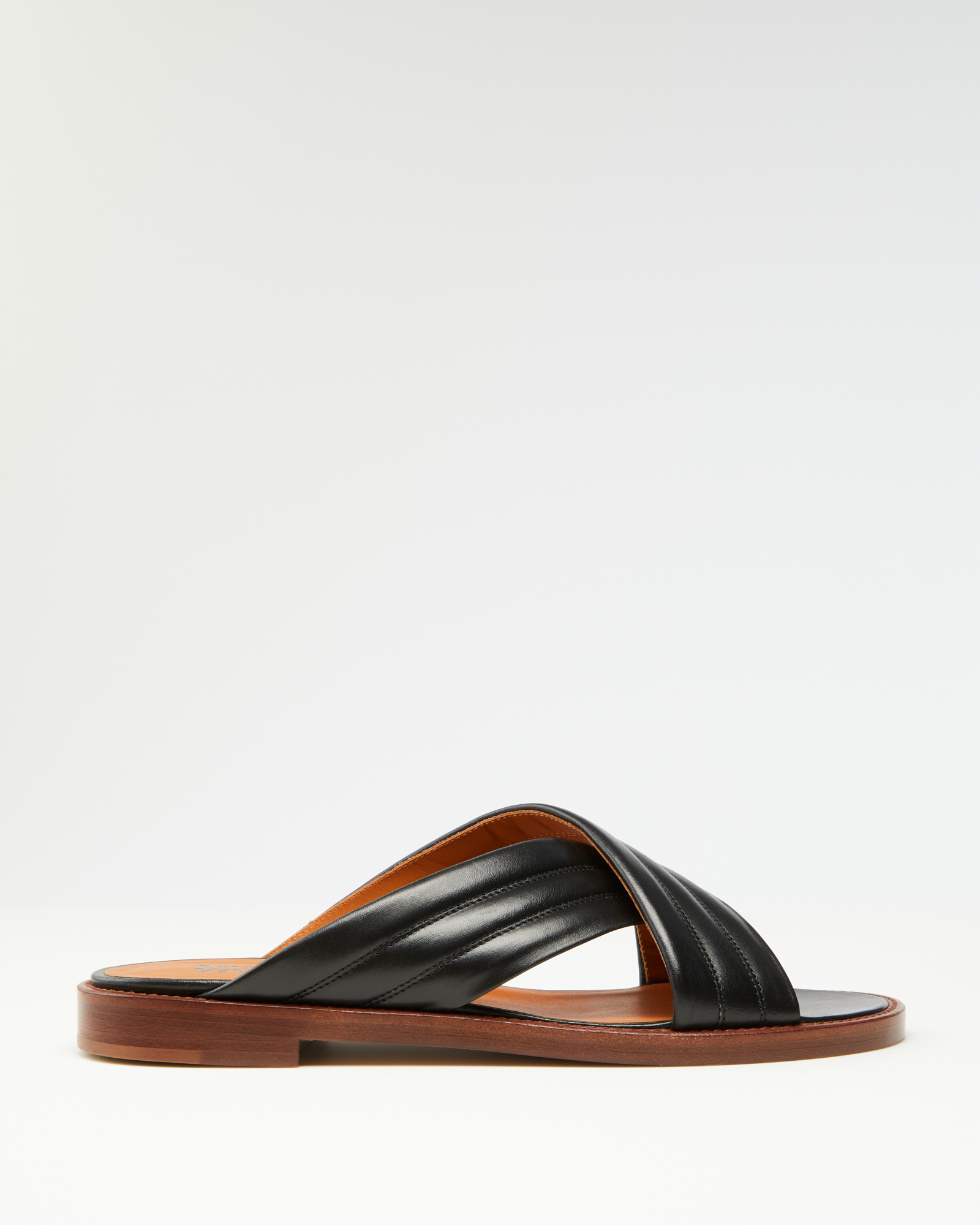 Wek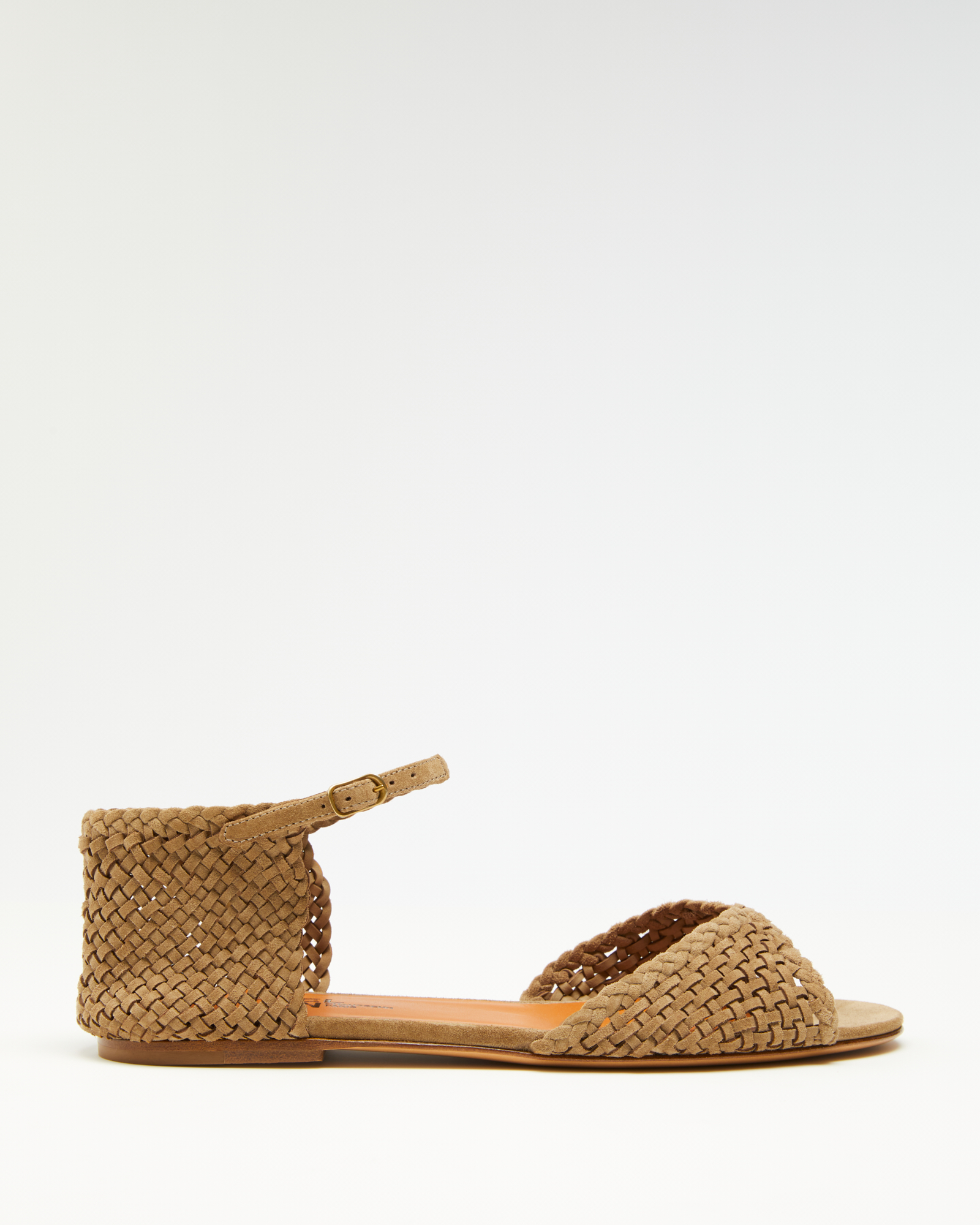 Babeth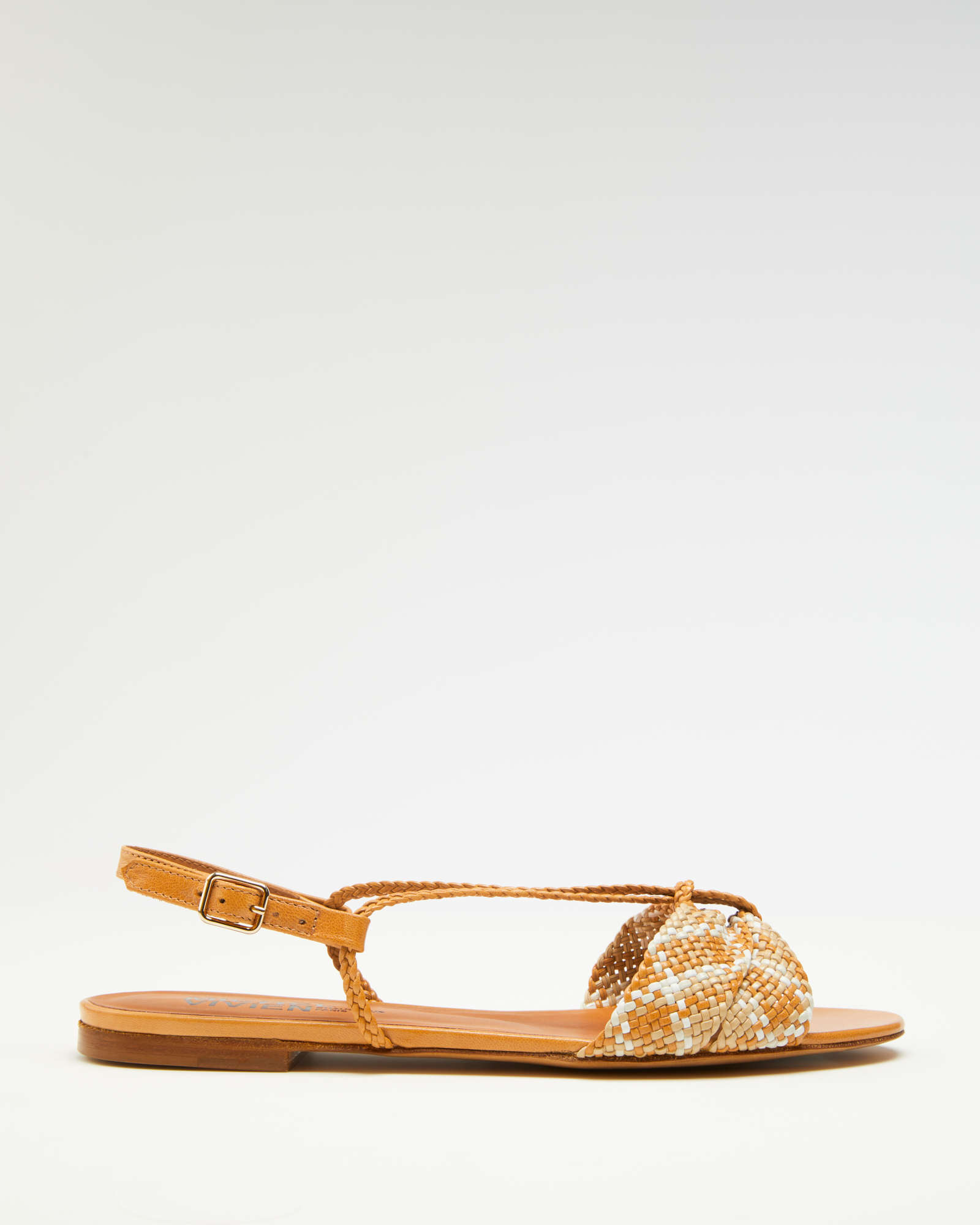 Gaby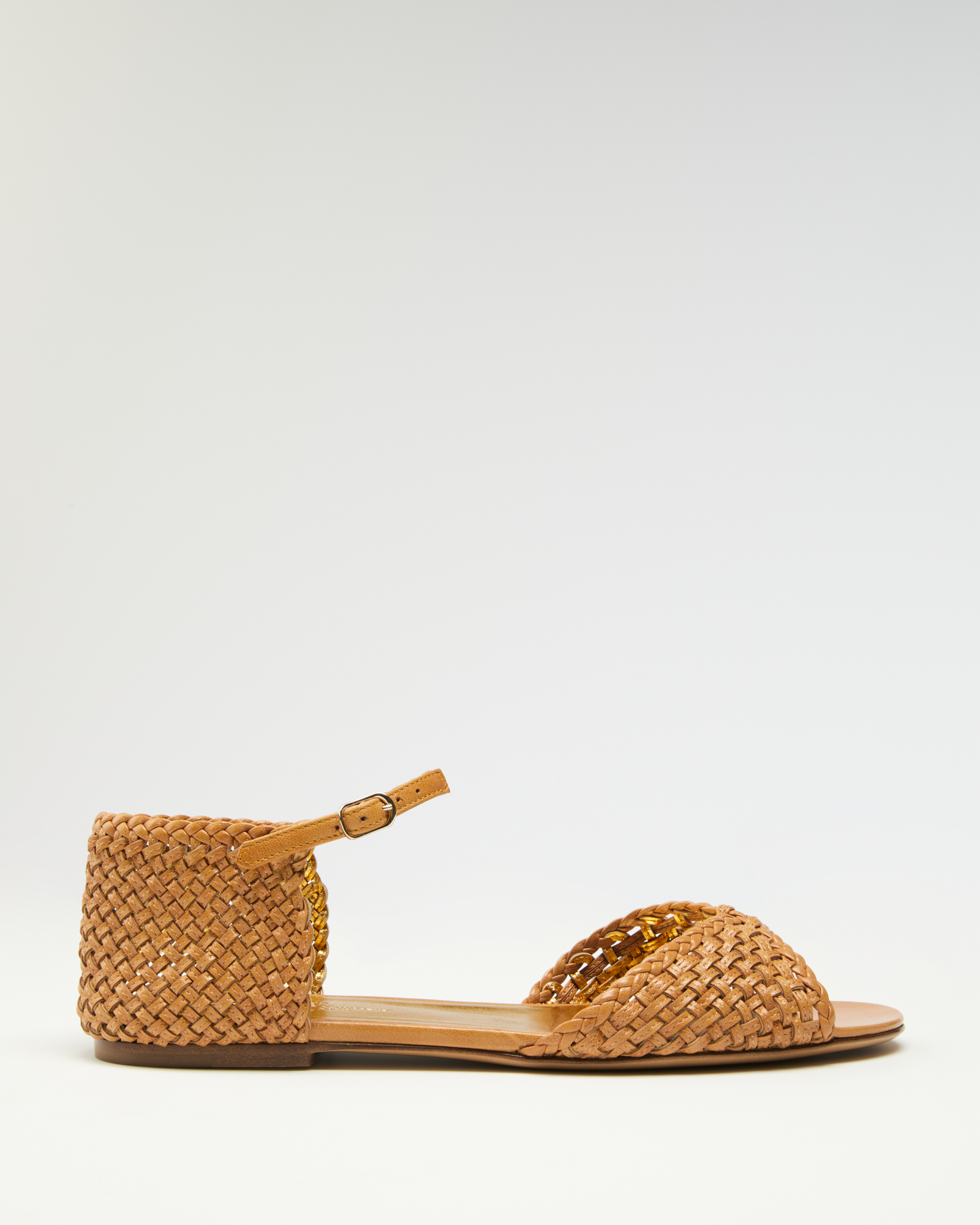 Babeth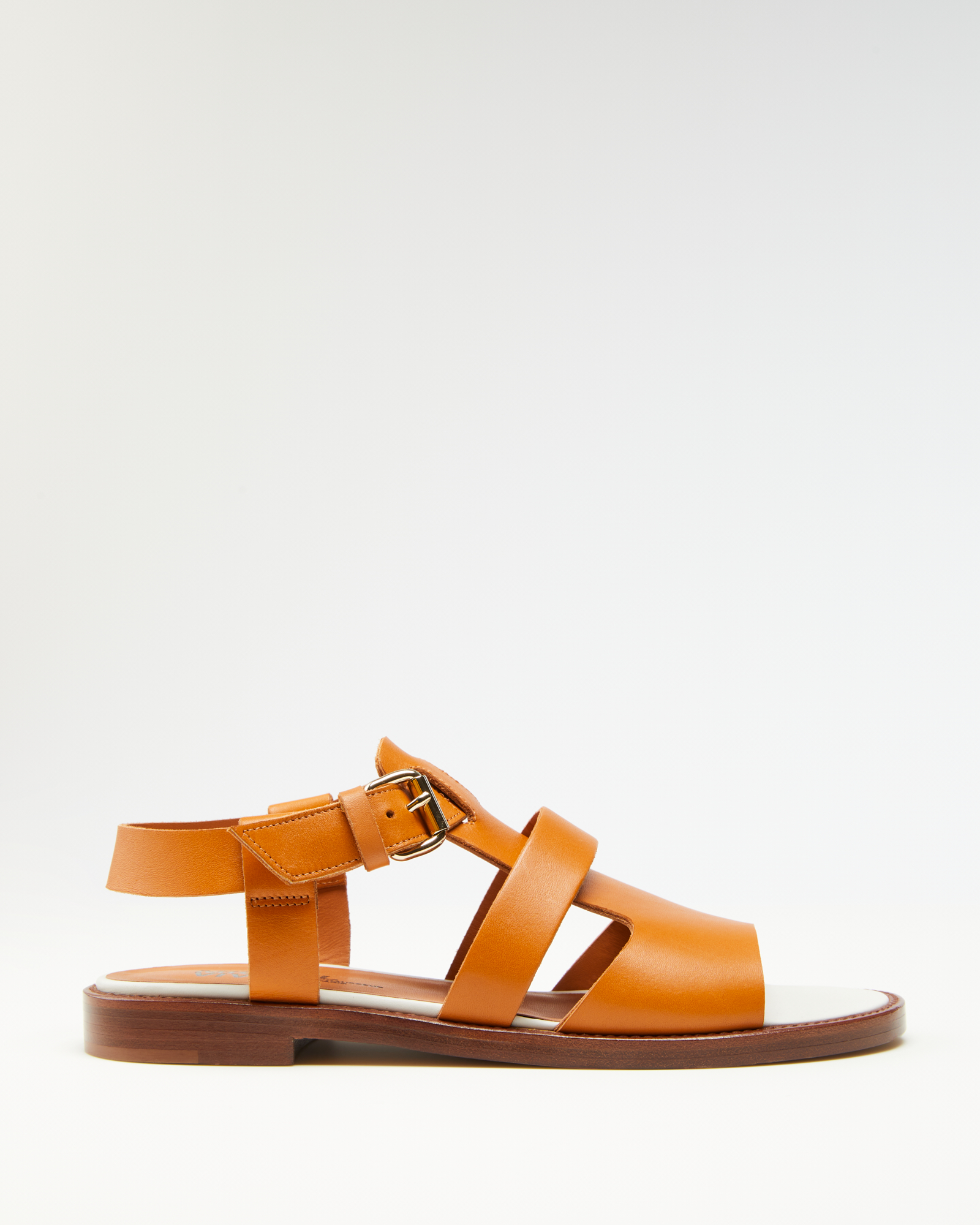 Taor
Milo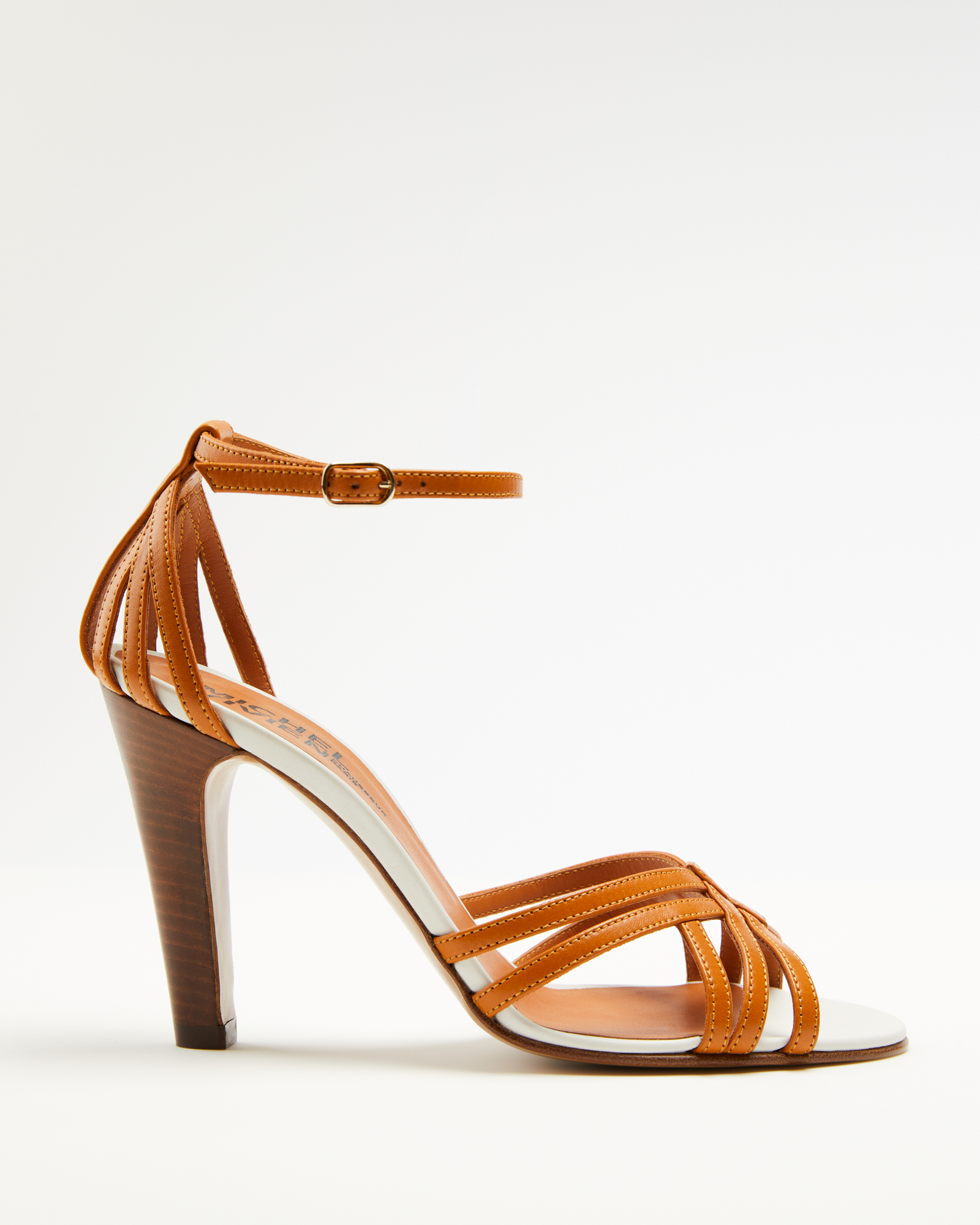 Phocea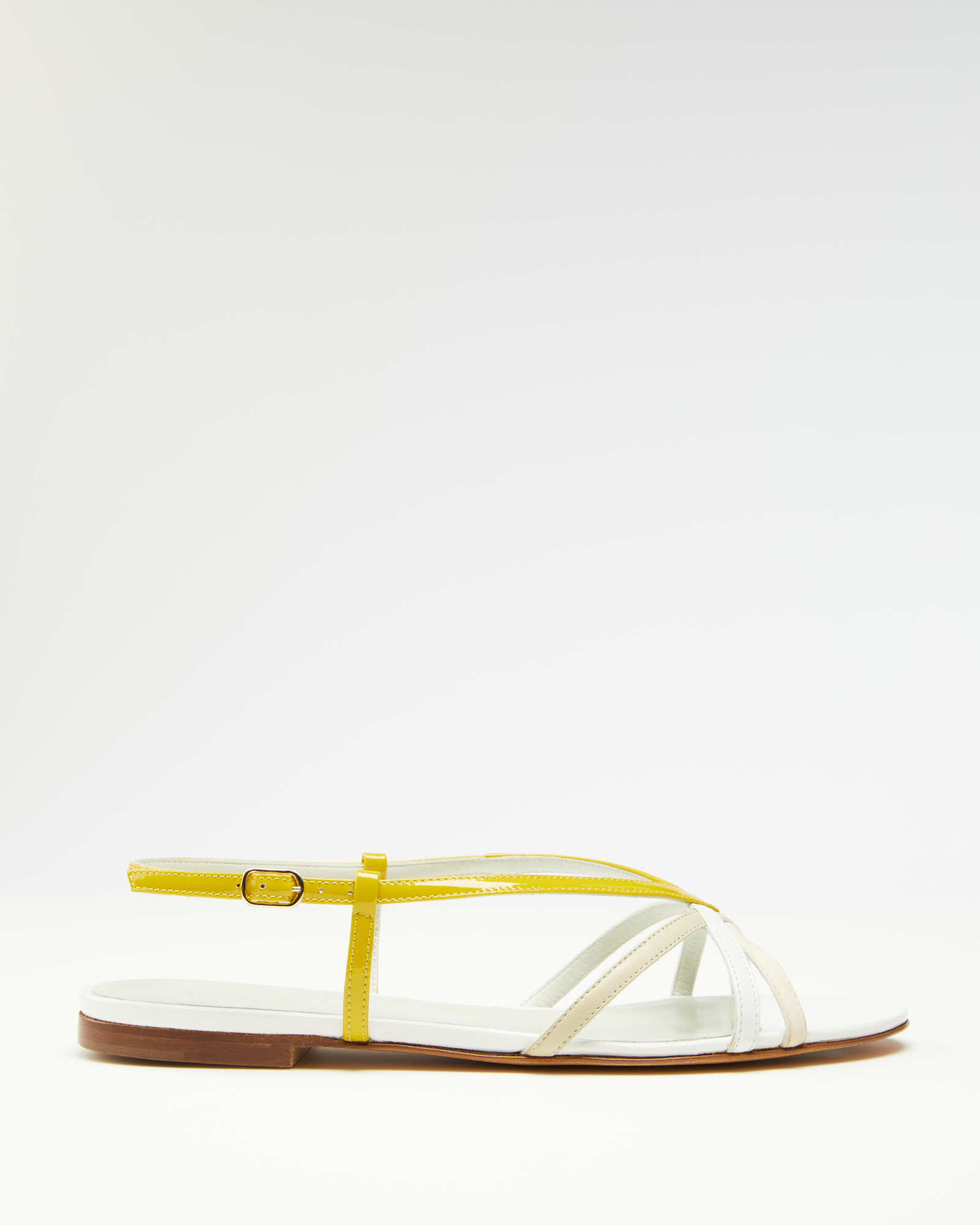 Decca