This season revolves around three axes, three women, three universes.
Carolyn Besett the embodiment of 90's minimalism: the shapes legthen, the pumps are sophisticated. The range is minimal and graphic playing with mastic, slate gray and faux black.
Catherine Deneuve, immortalized by photographer Helmut Newton in 1976: black leathers can be seen in several aspect: matt, smooth, velvet… The models are adorned with thin straps, with a cocktail elegance.
Loulou de La Falaise icon from the 70's: Bohemian opulence, fringes and hammered gold jewel. The color range is shimmering: rouge Laque de Chine, Peacock blue, camel and bewitching fuchsia.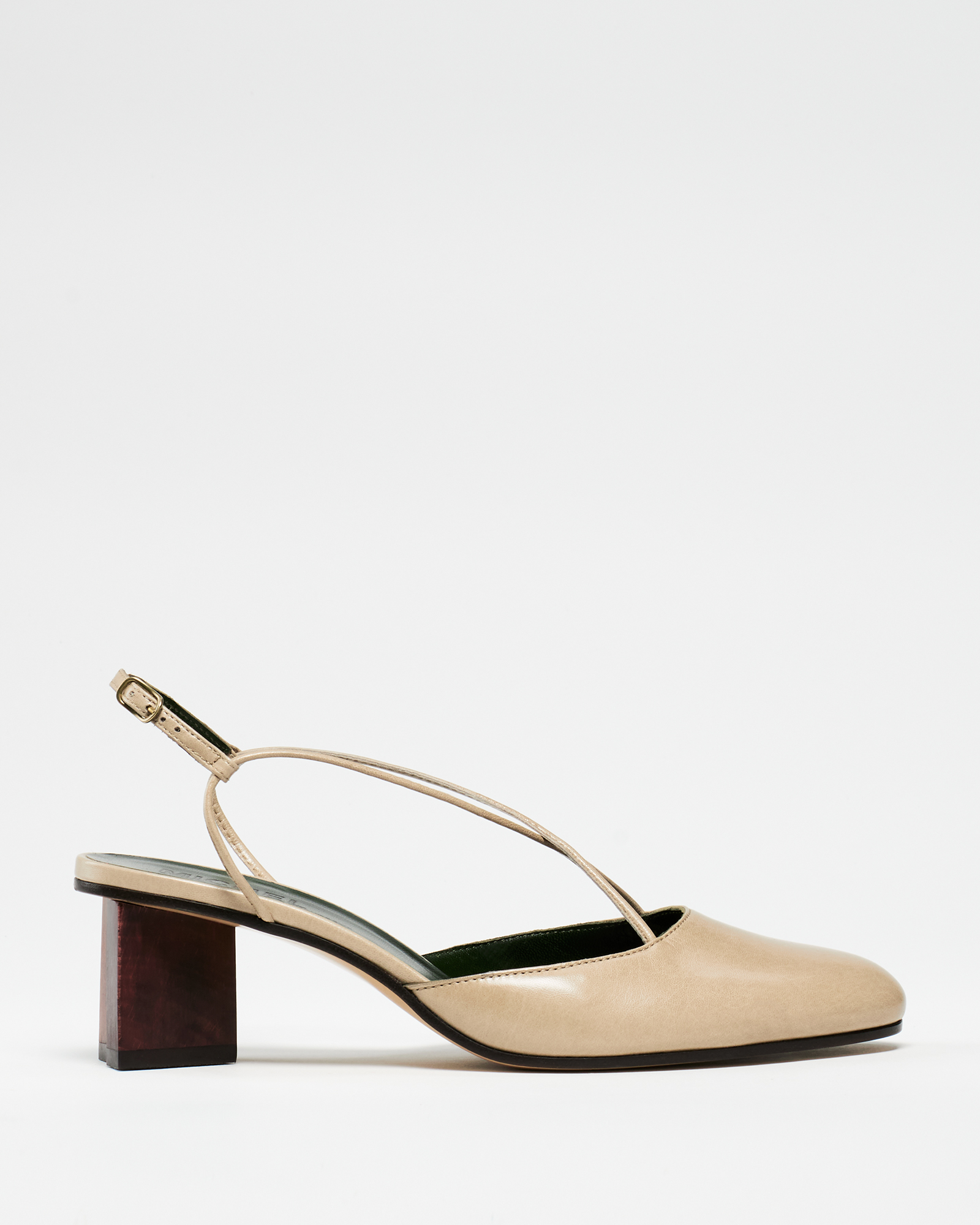 Leevia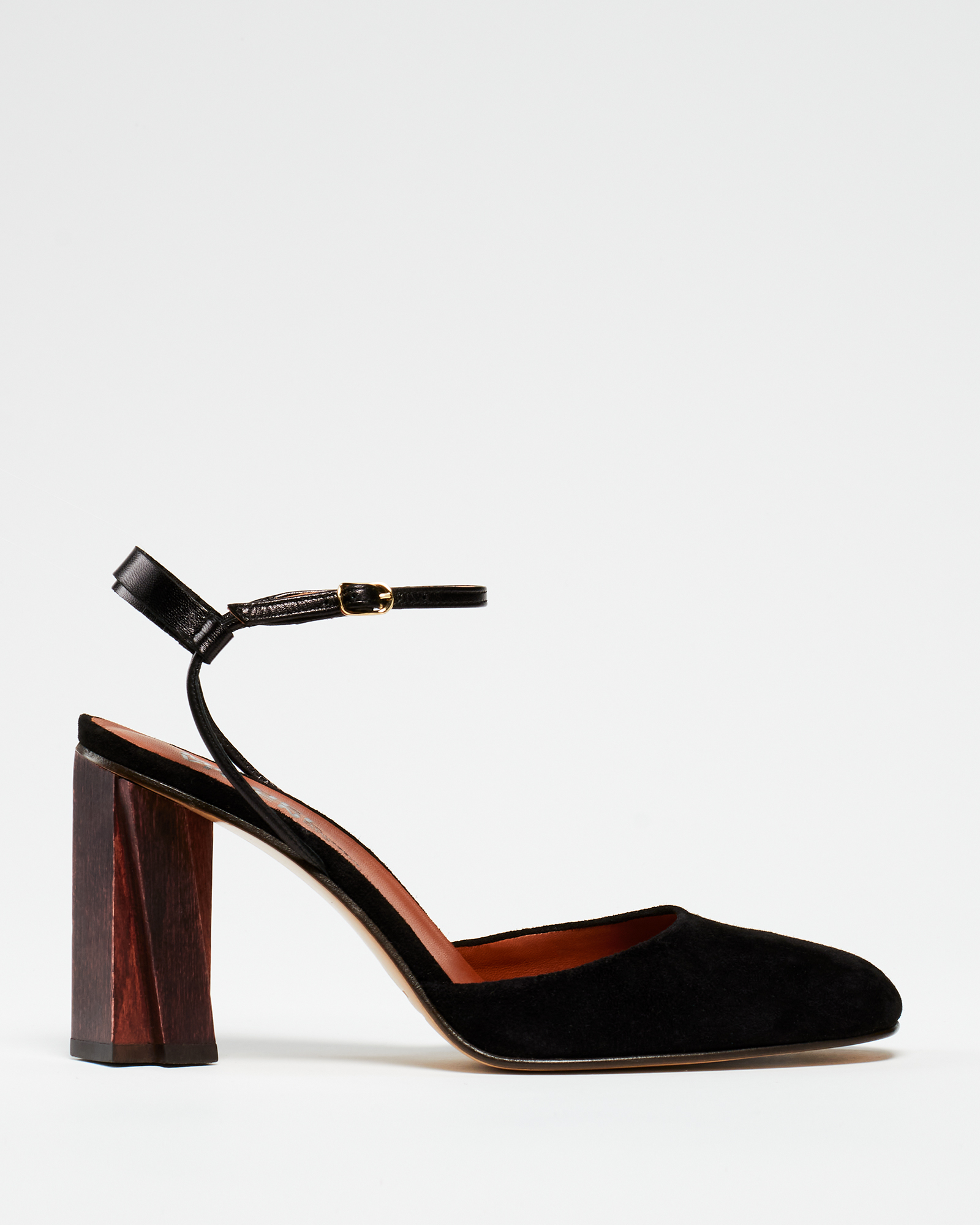 Orcha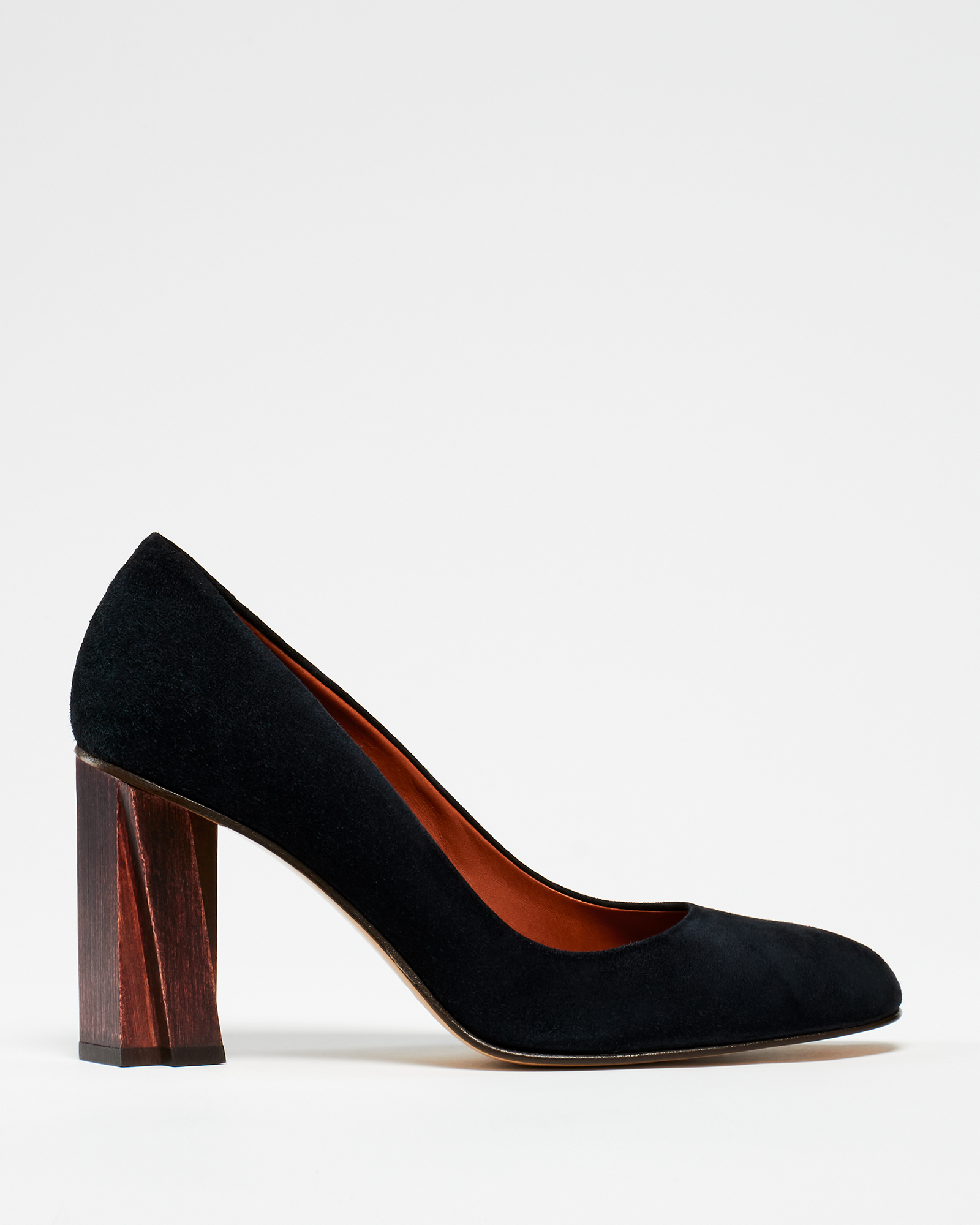 Massha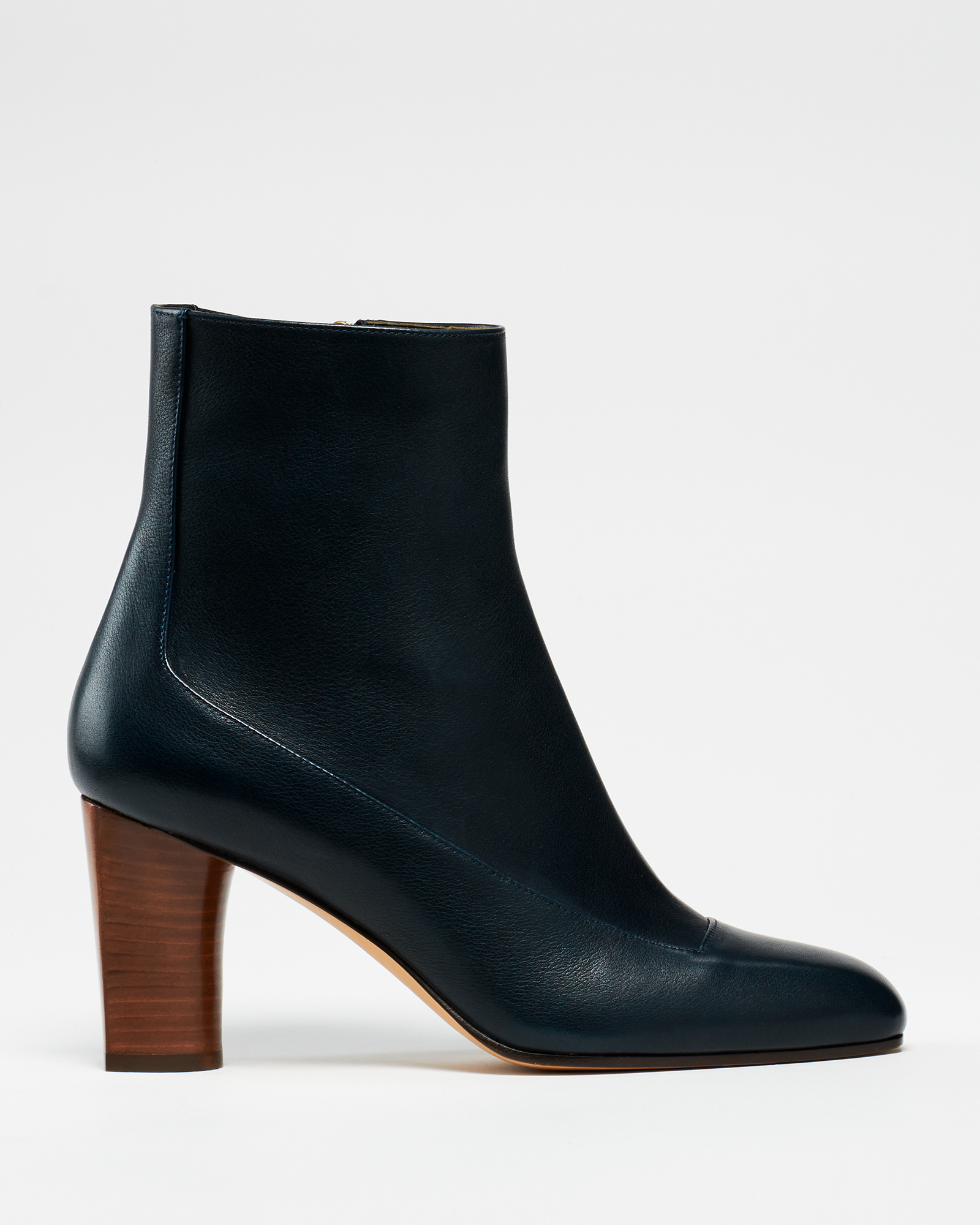 Riljo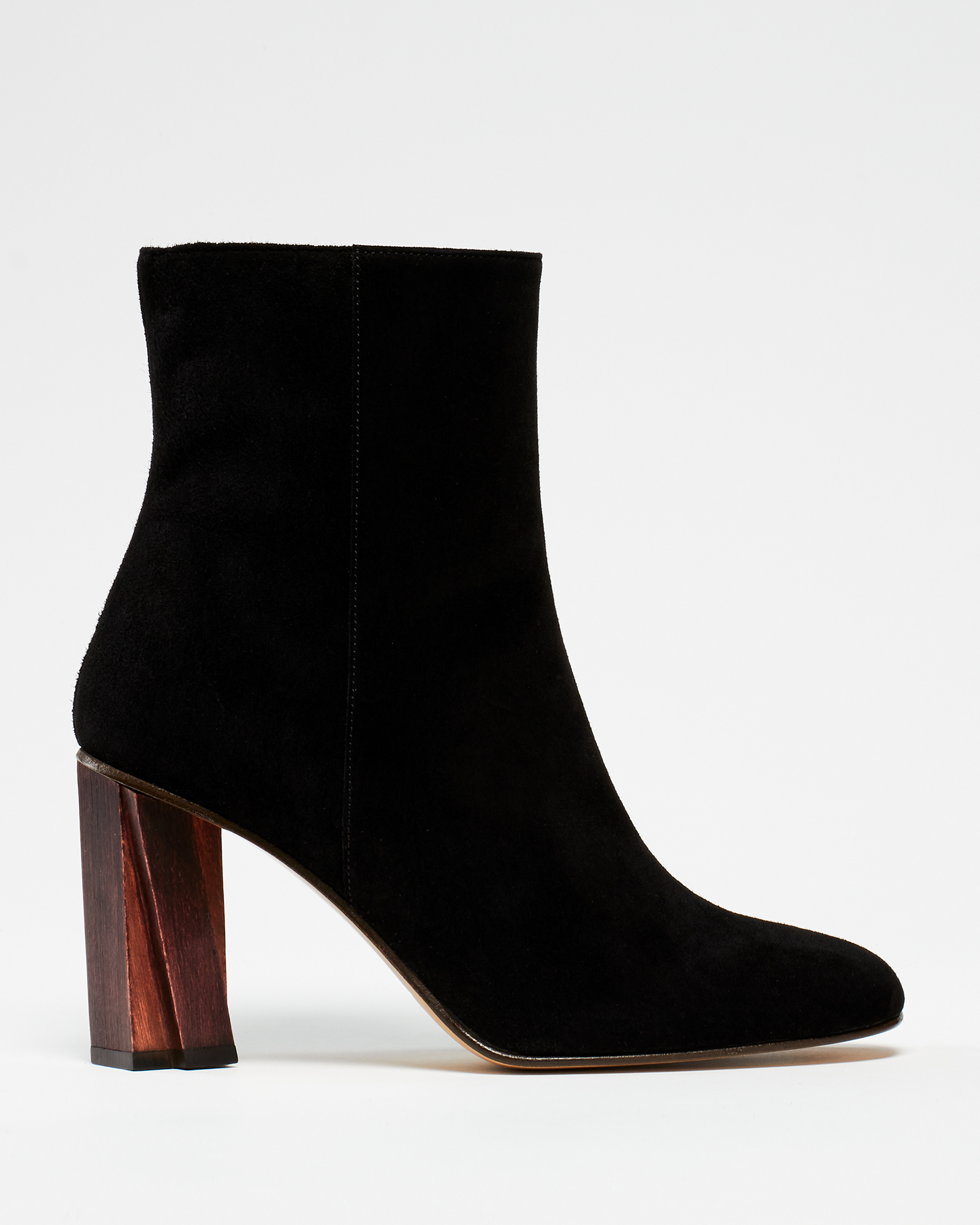 Valika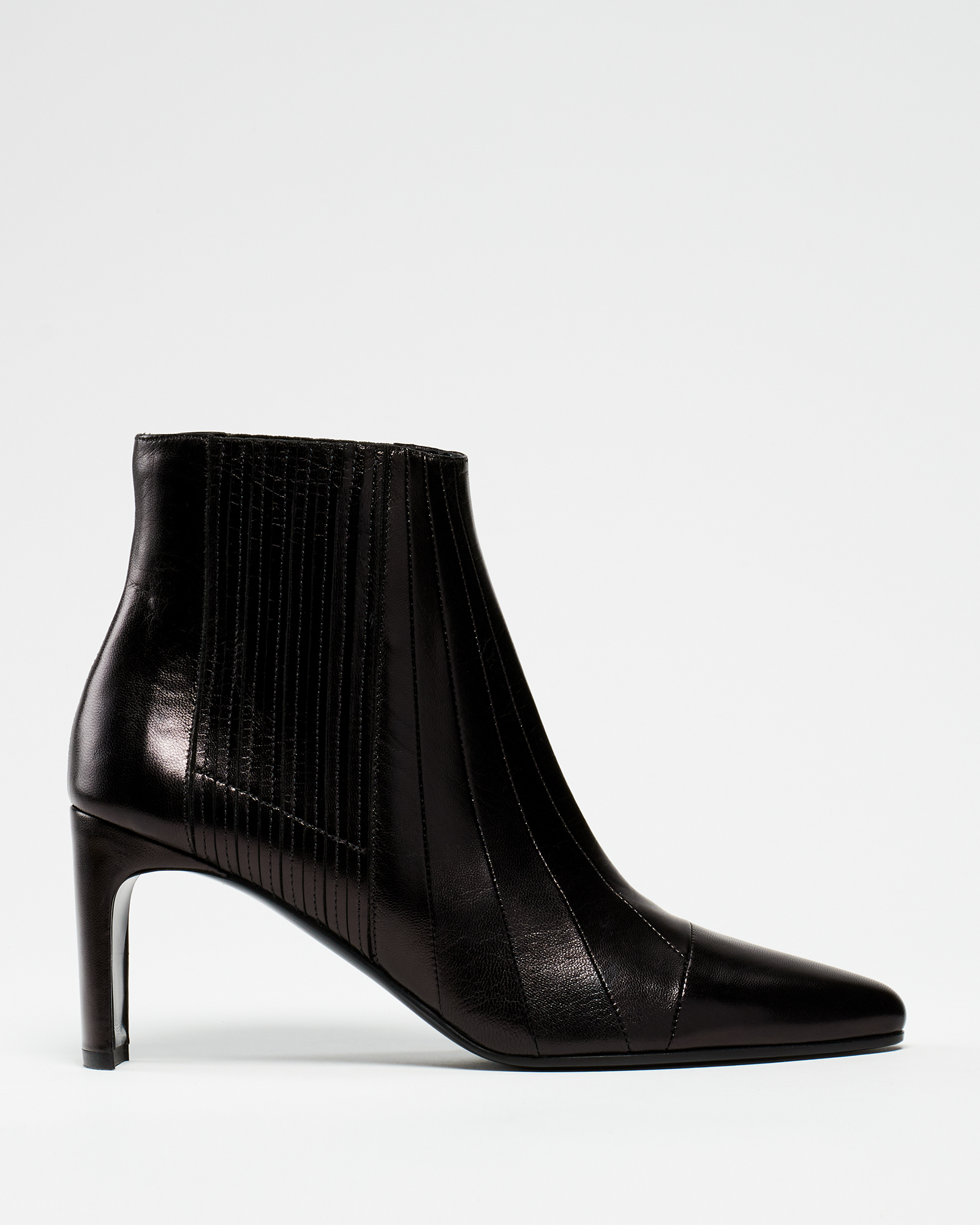 Auburn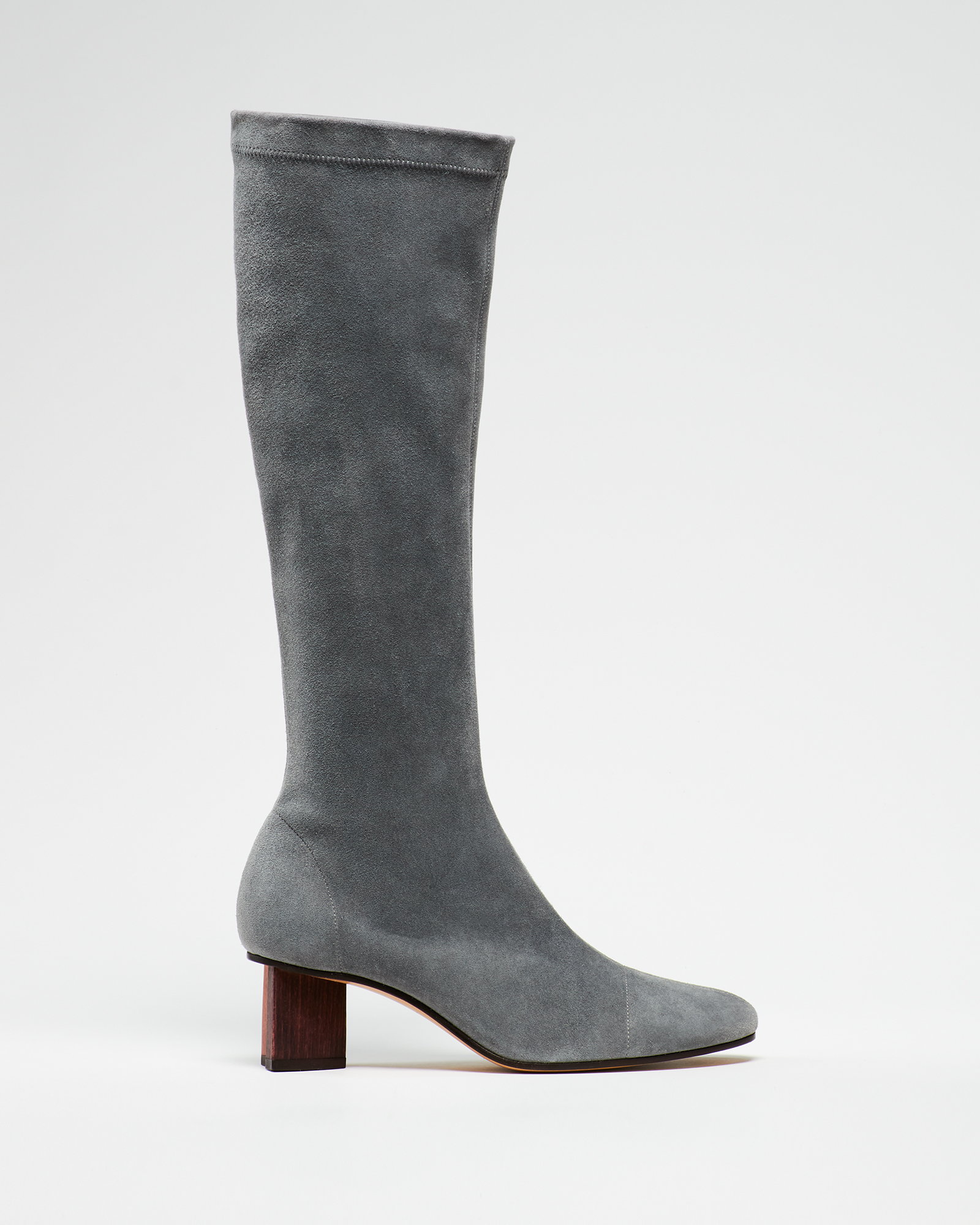 Aleksi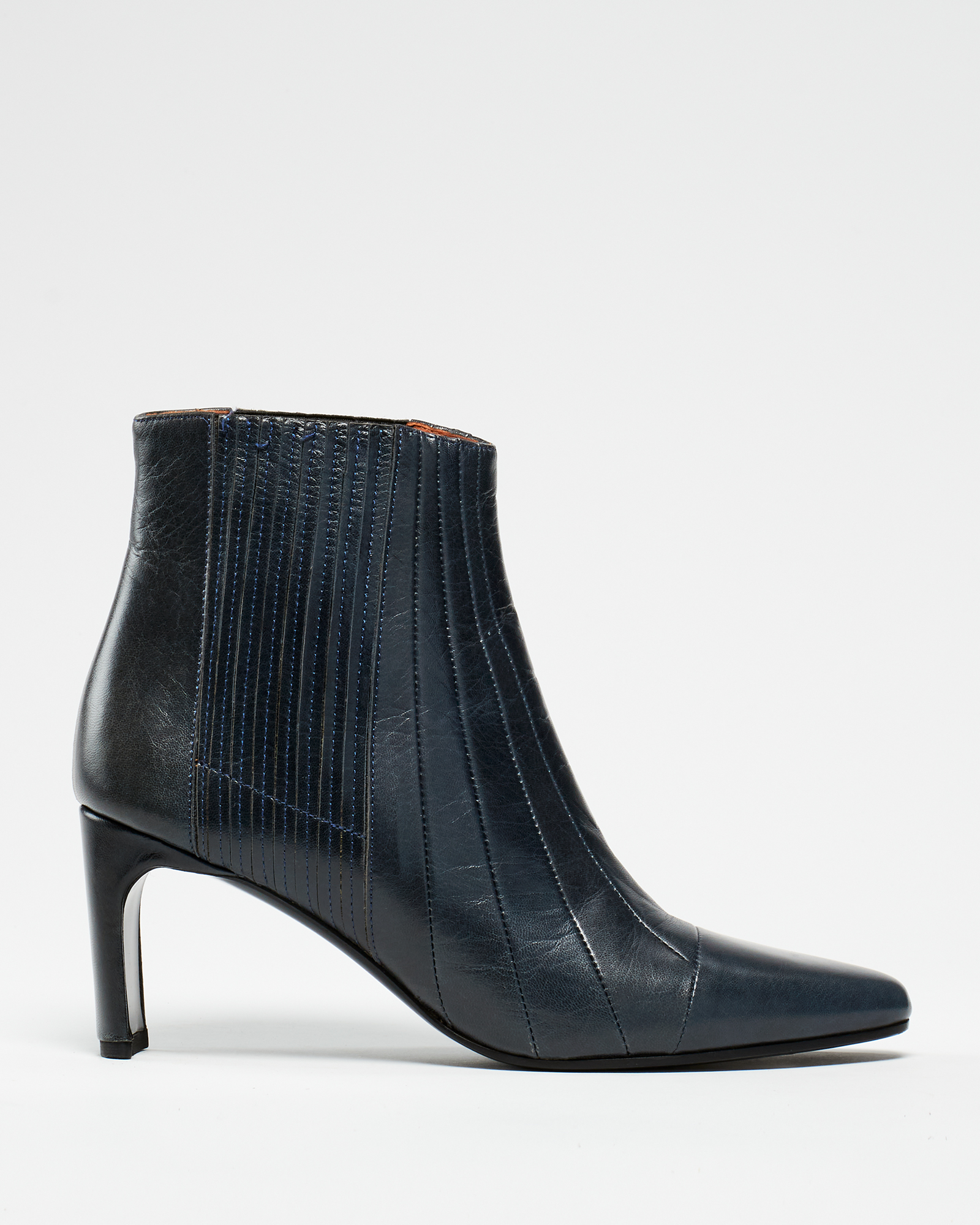 Auburn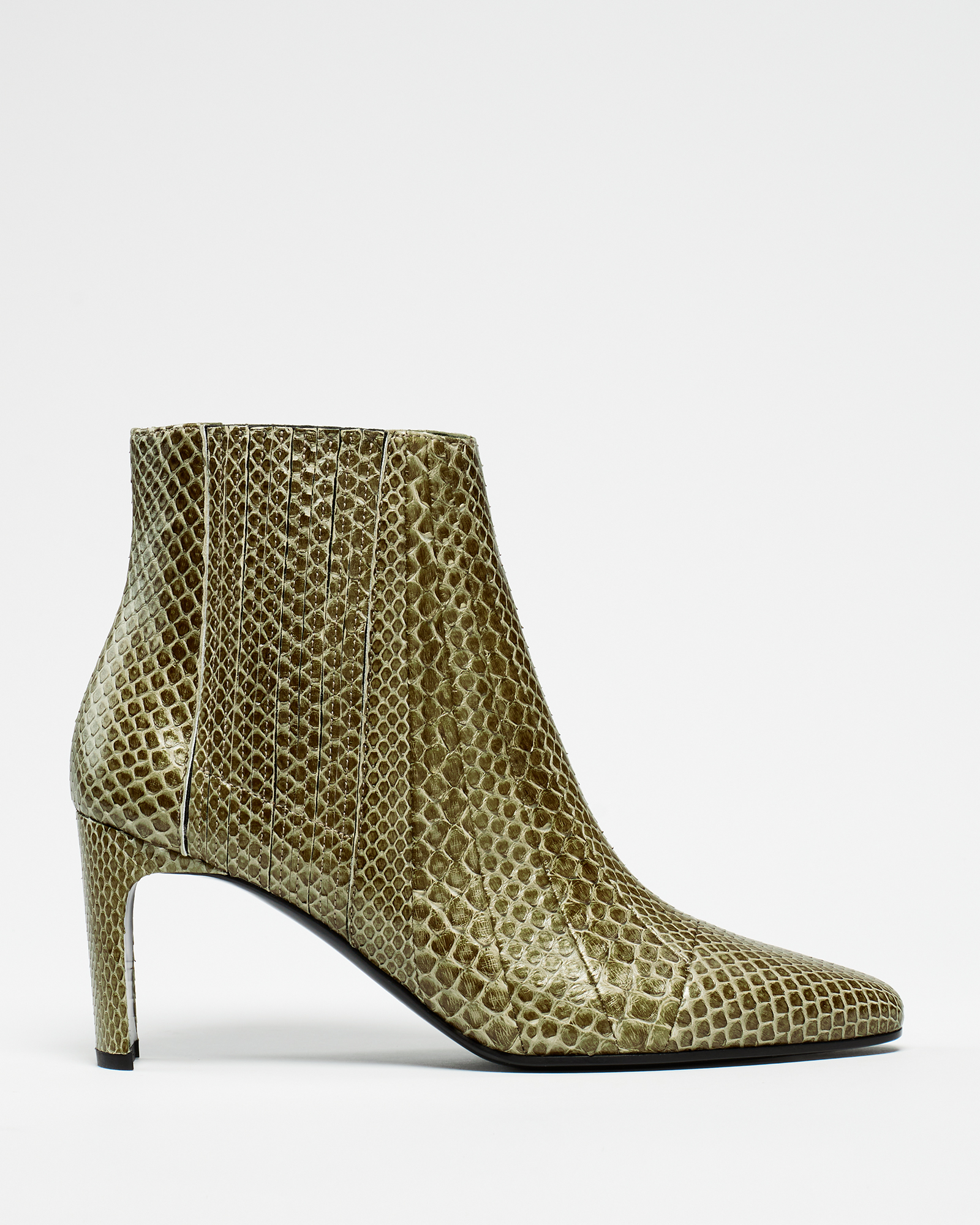 Auburn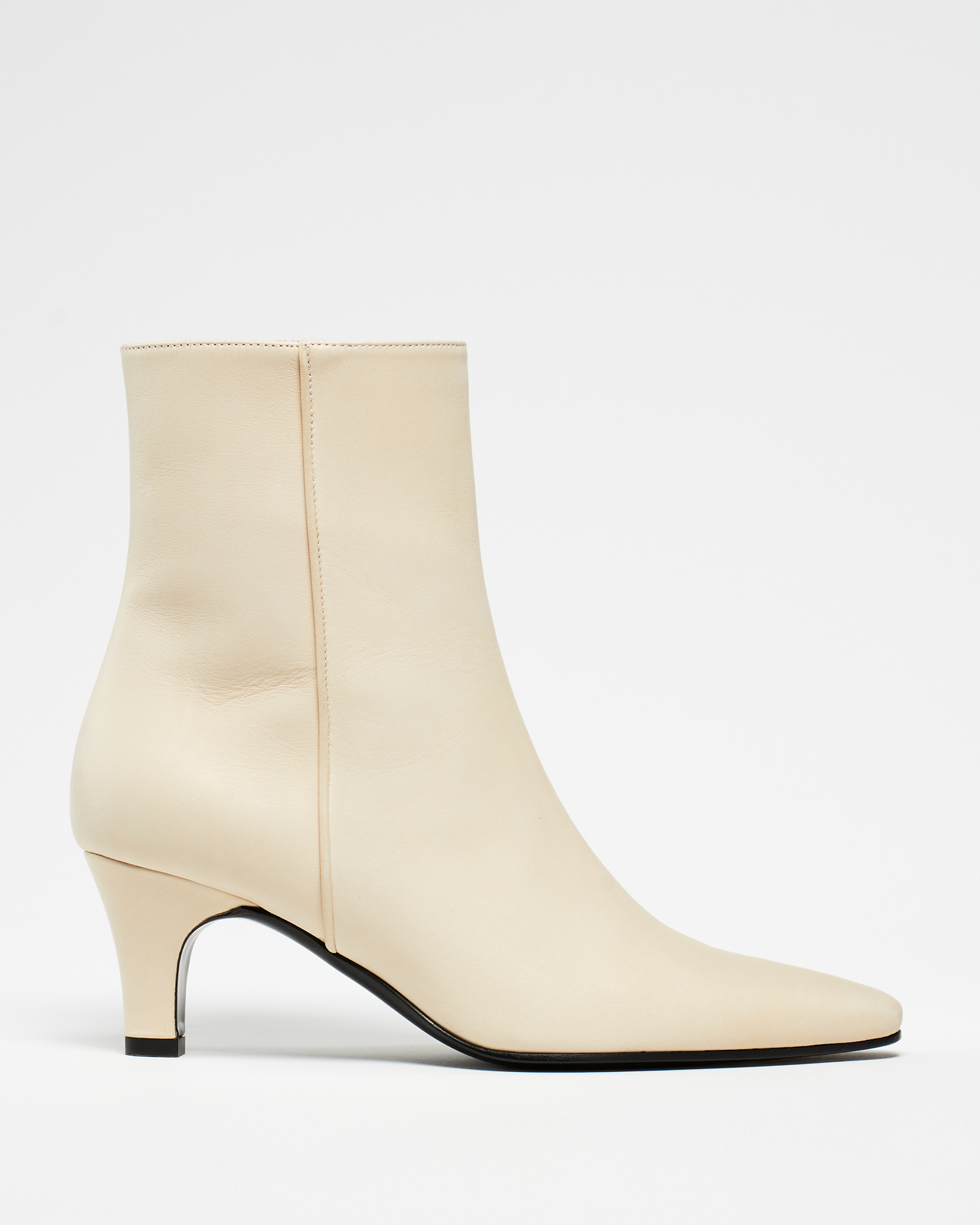 Ginger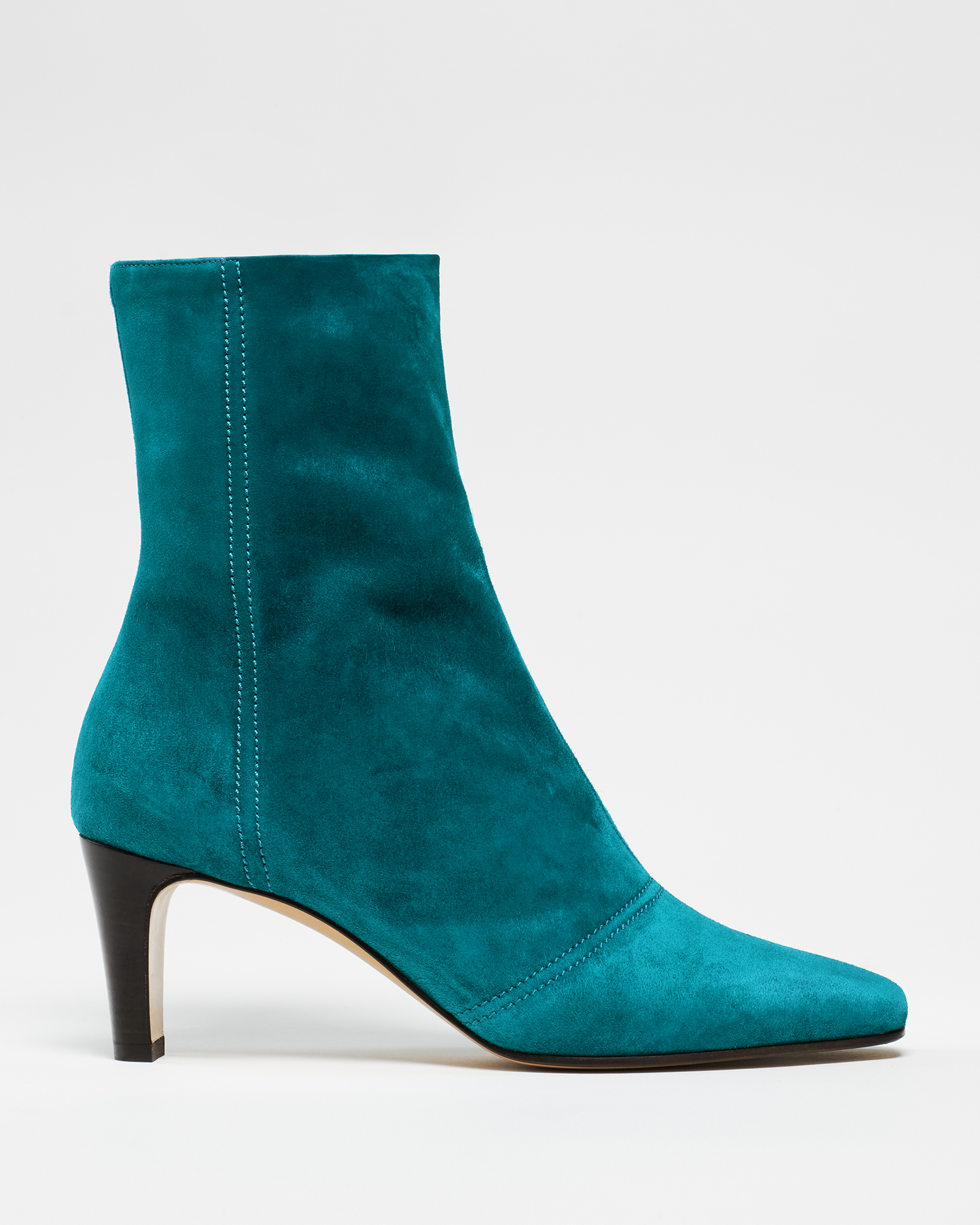 Piuma
Bessett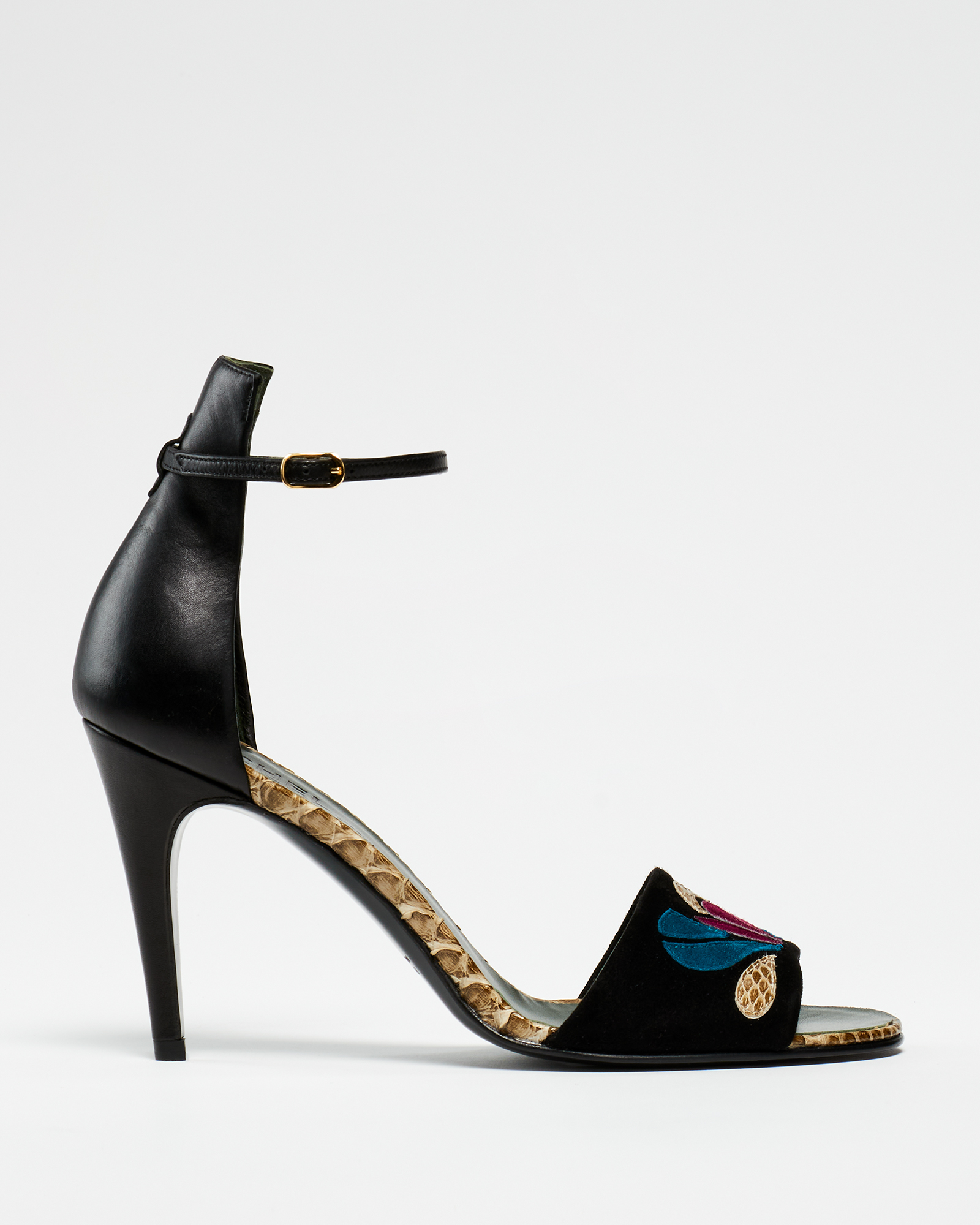 Corol
Lubia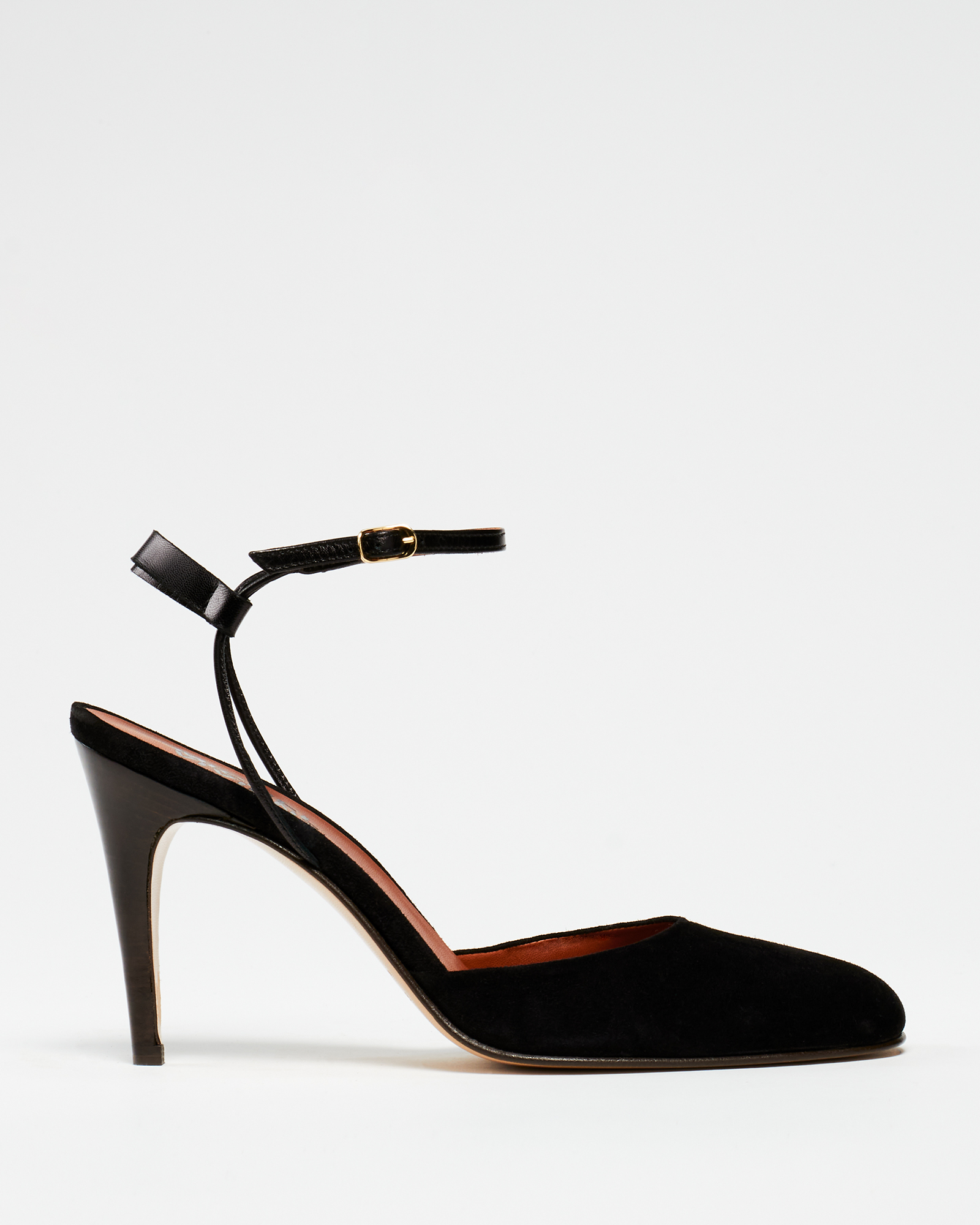 Carolyn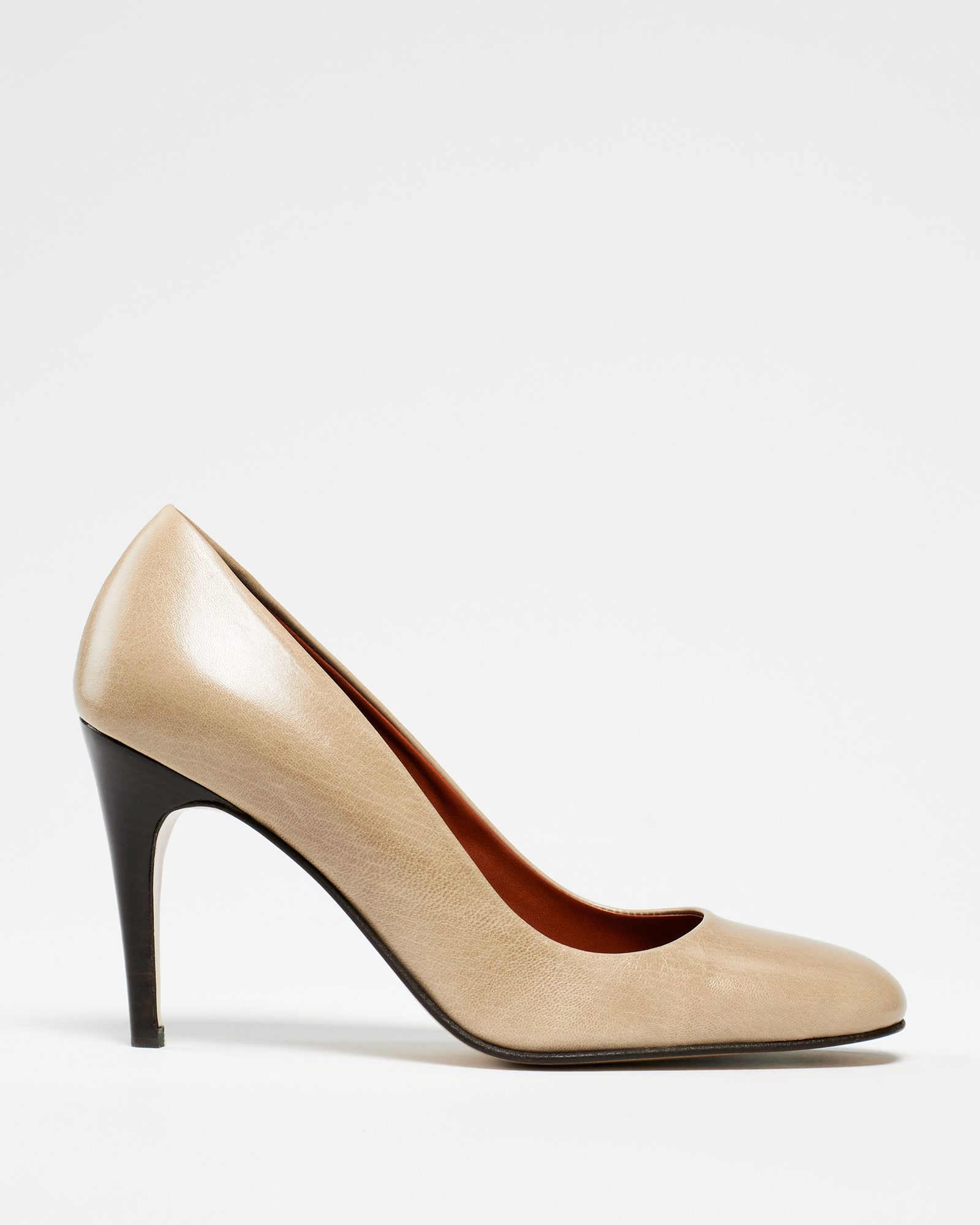 Sella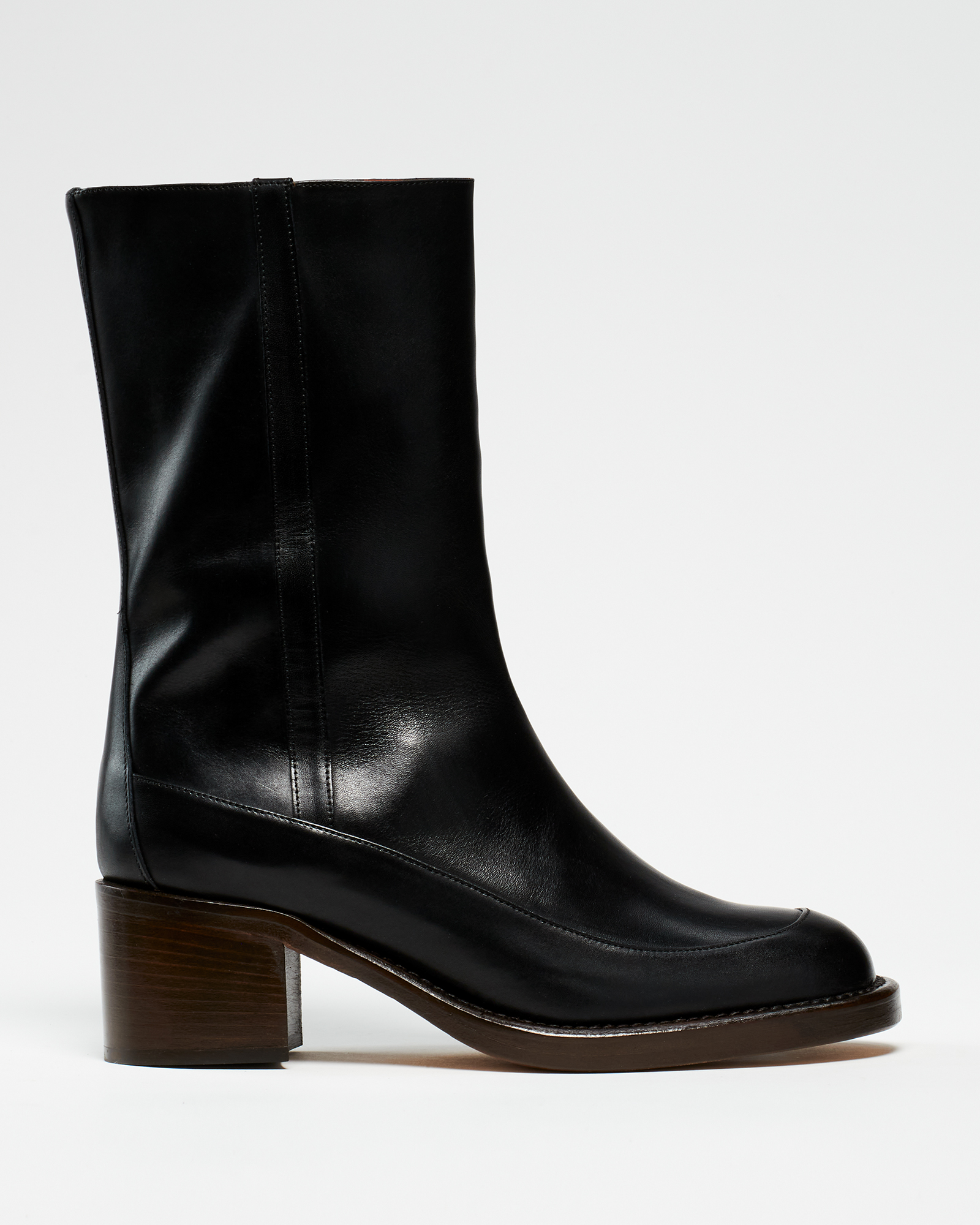 Brooklyn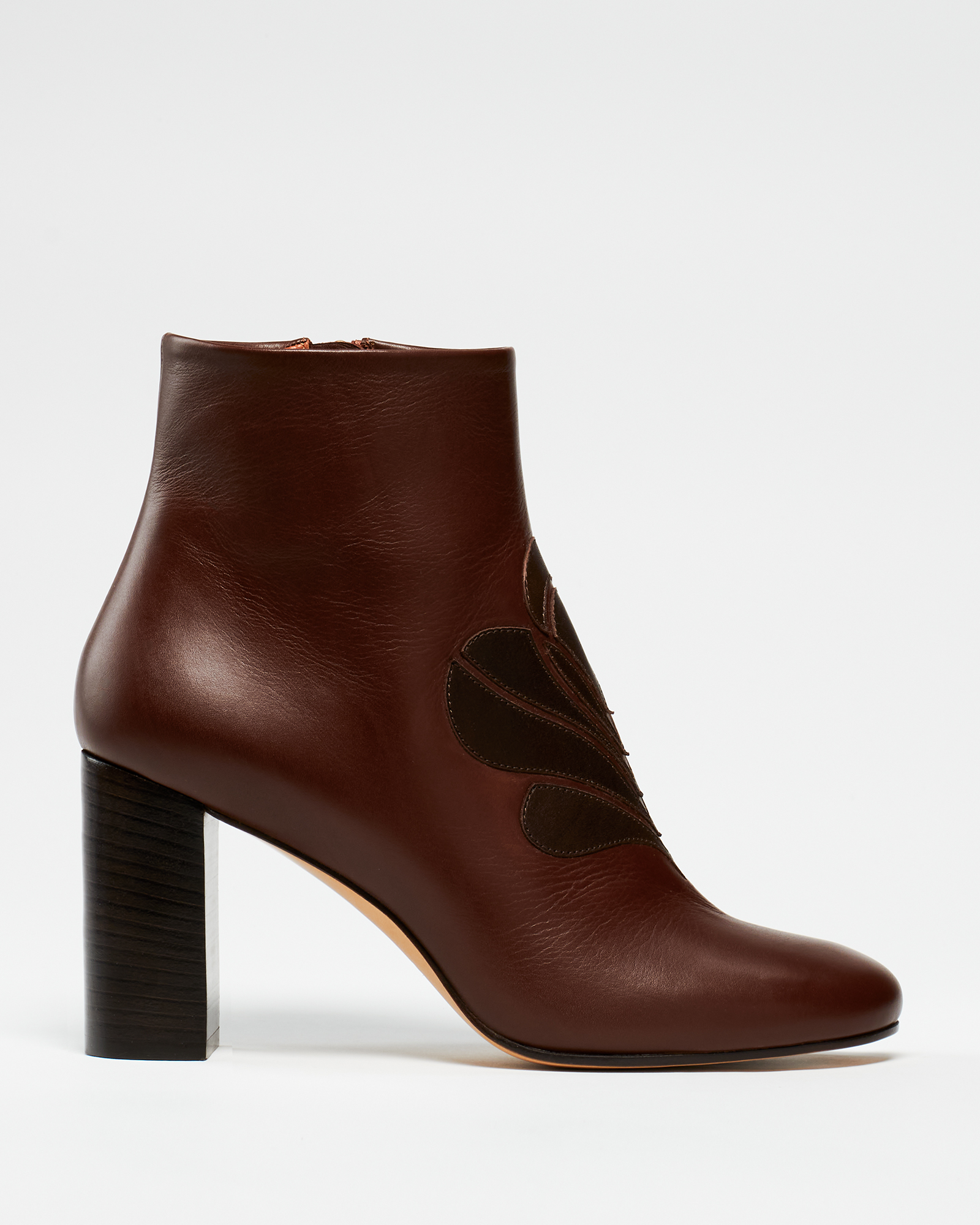 Joa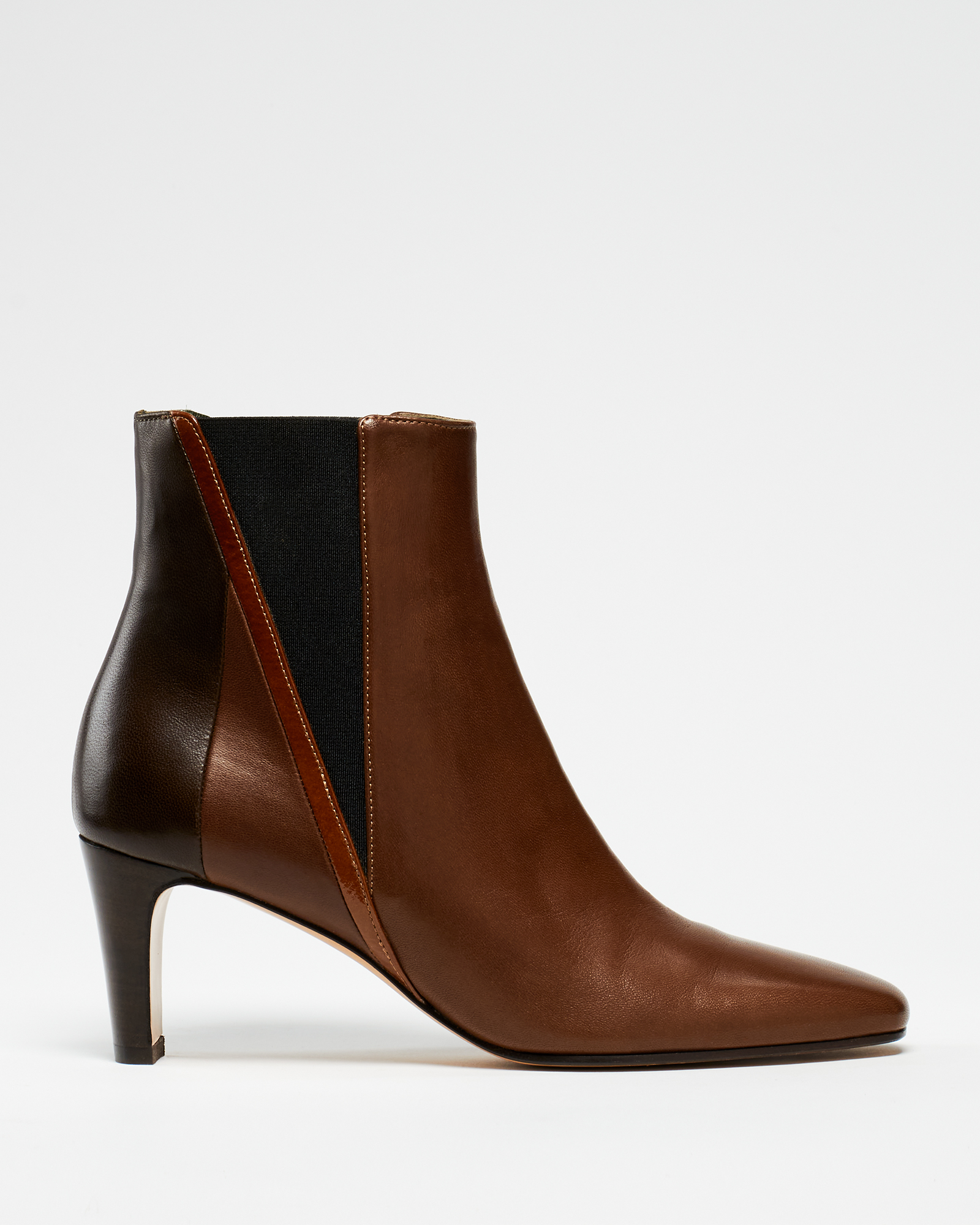 Klee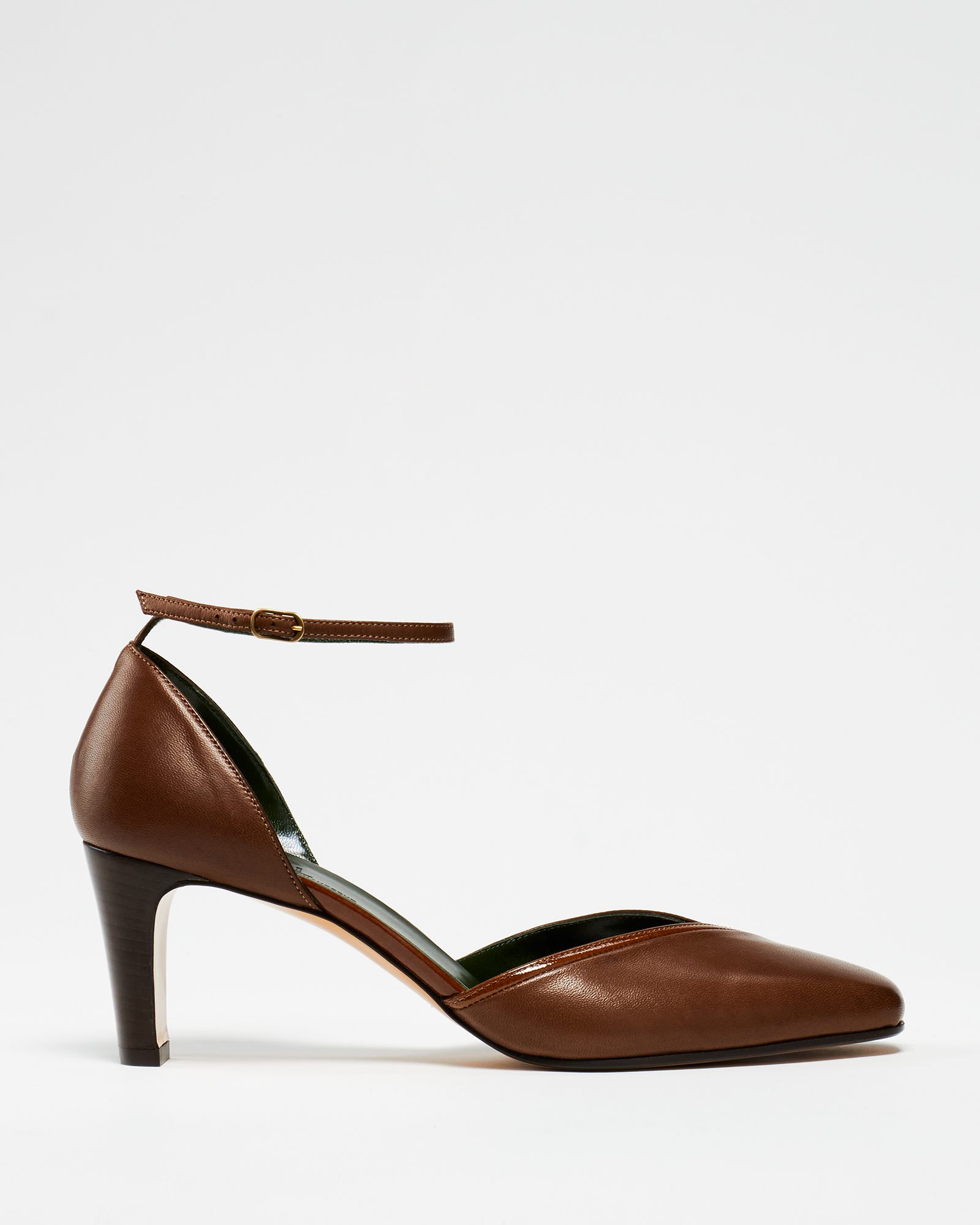 Divide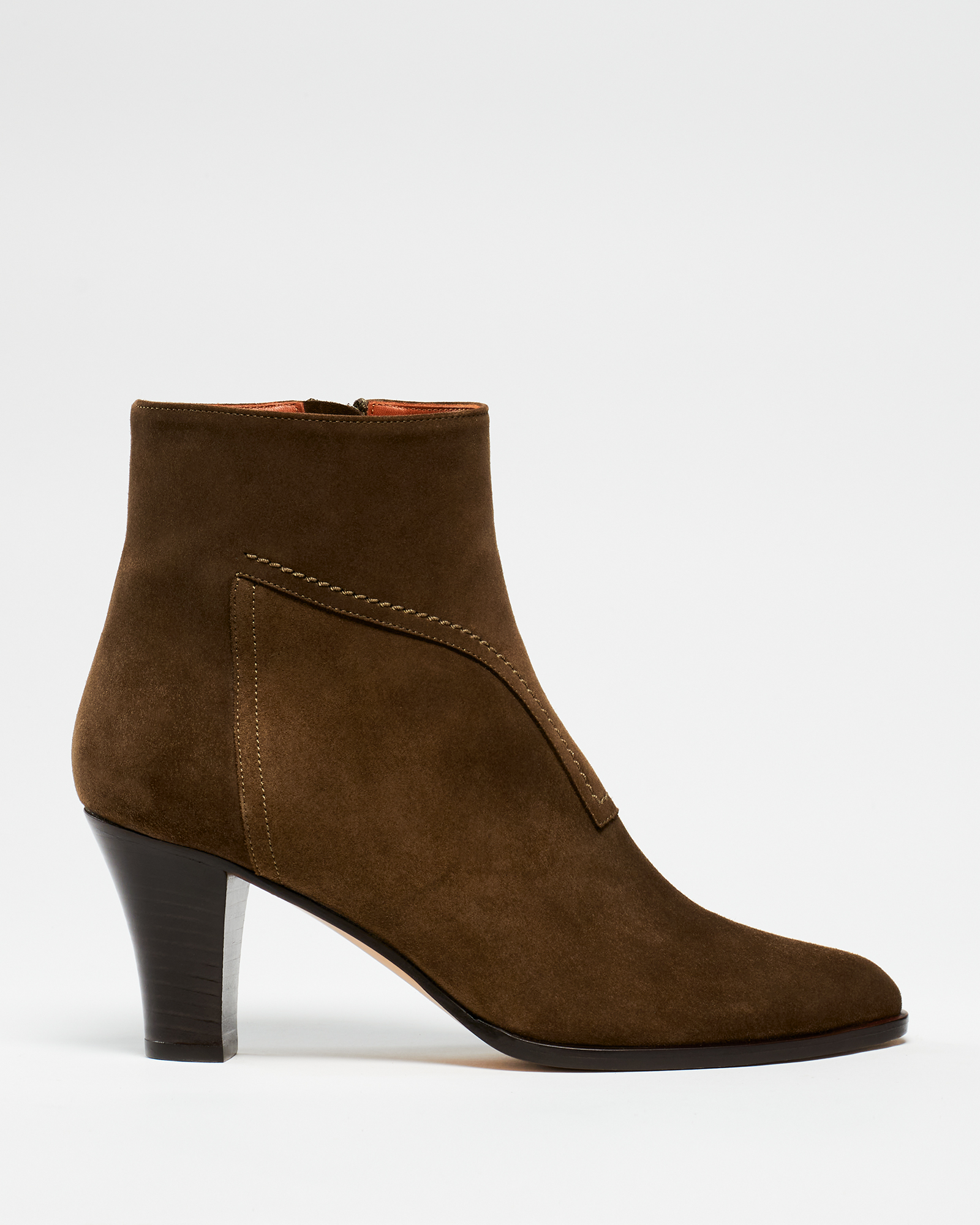 Sparte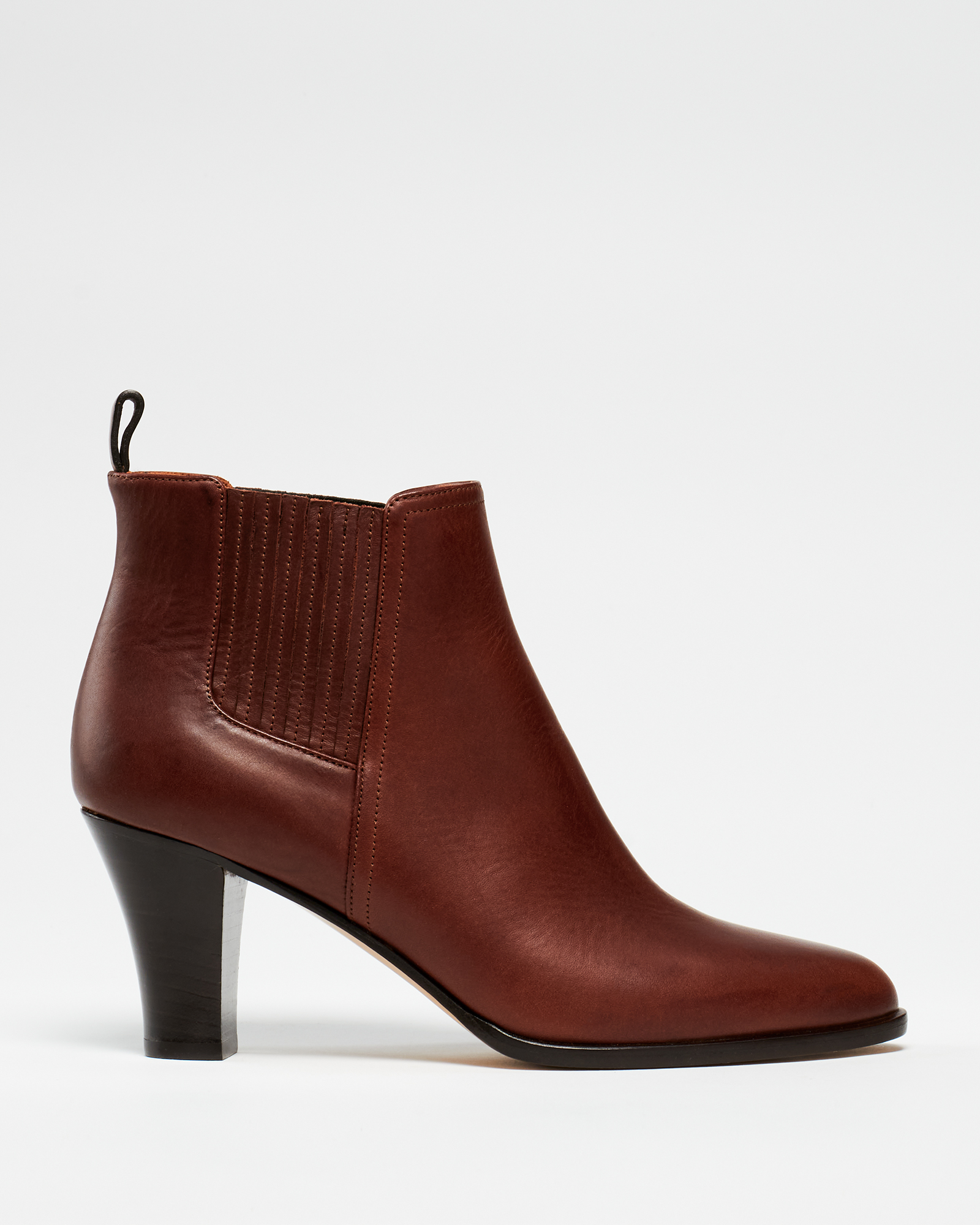 Newton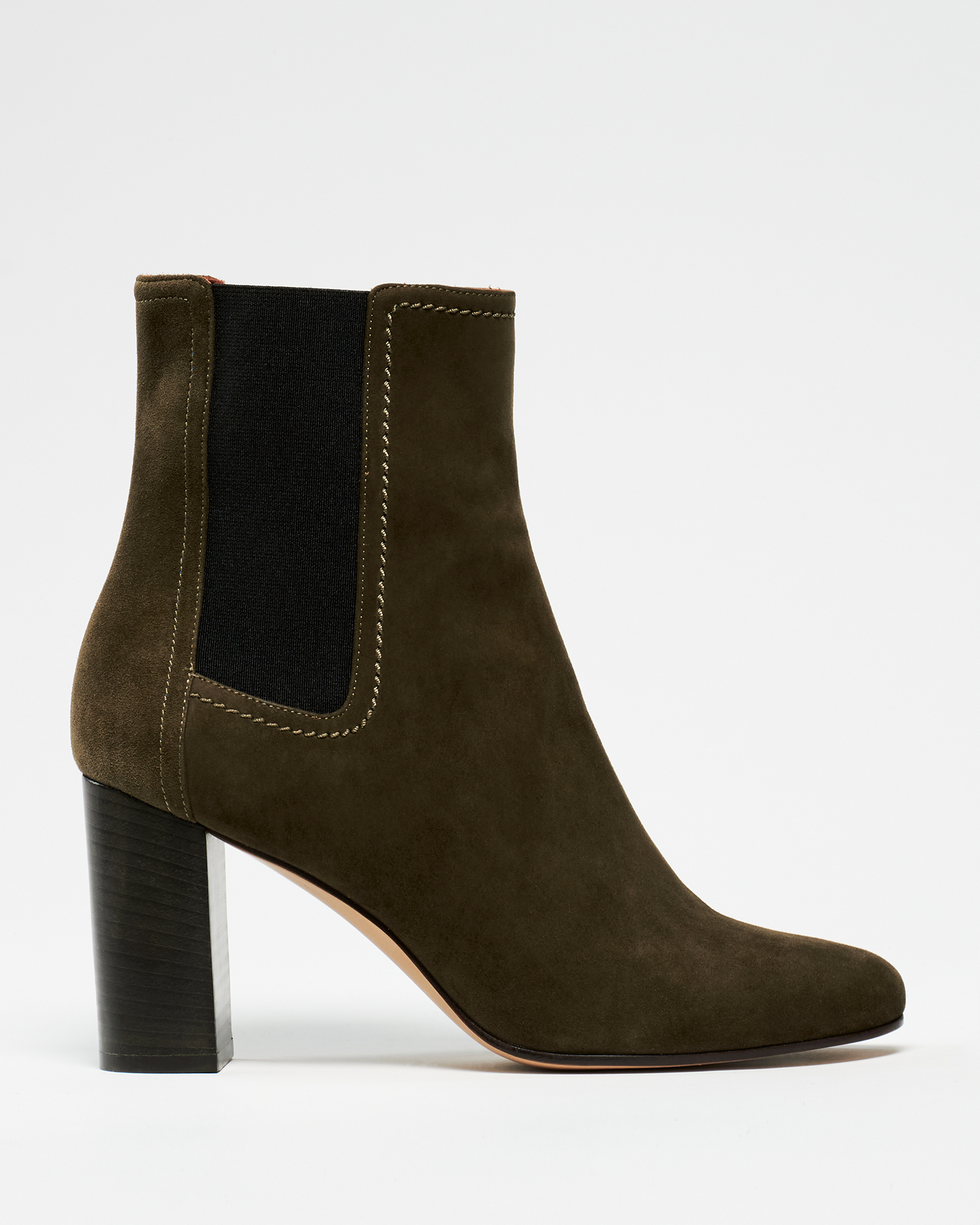 Fall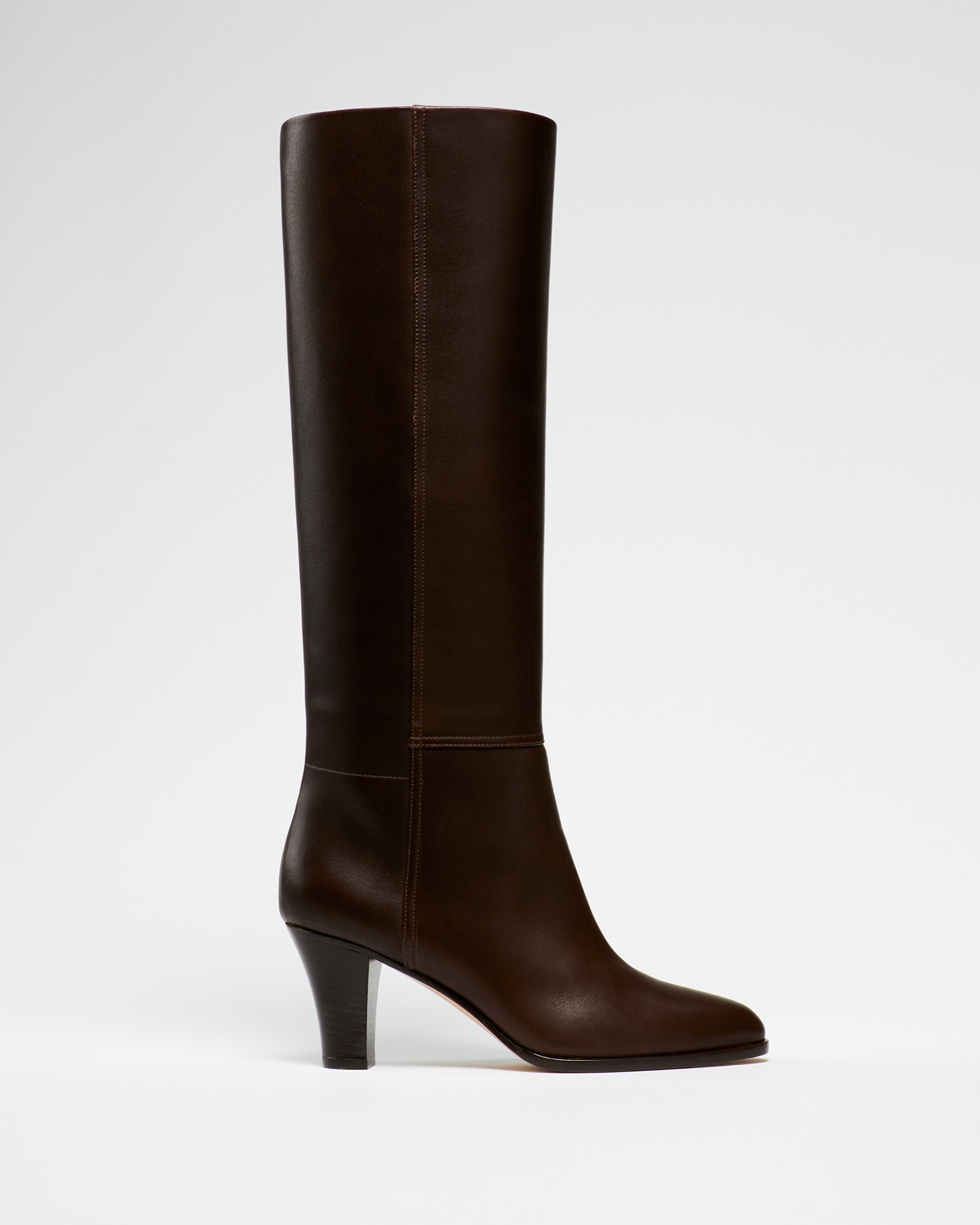 Camarga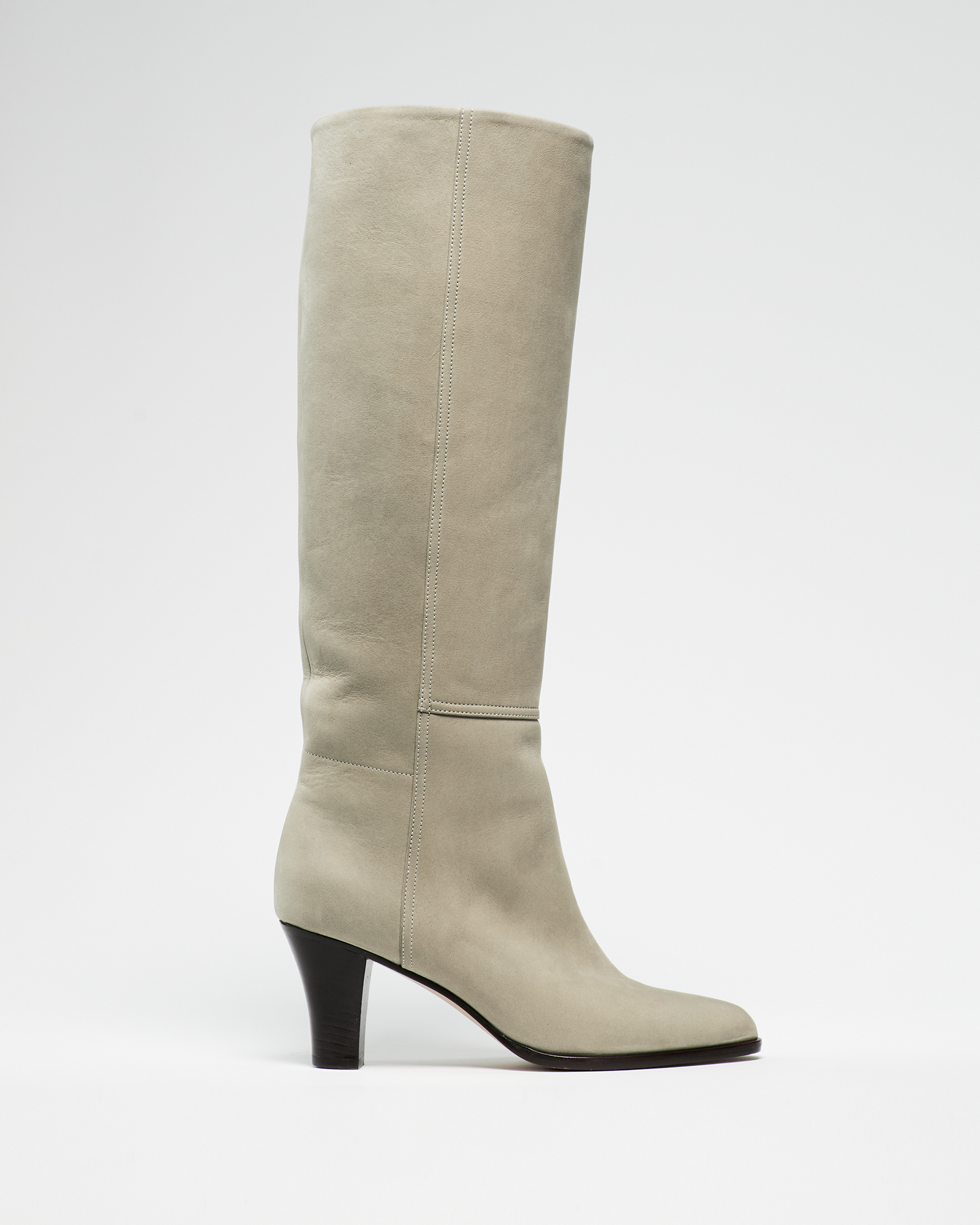 Camarga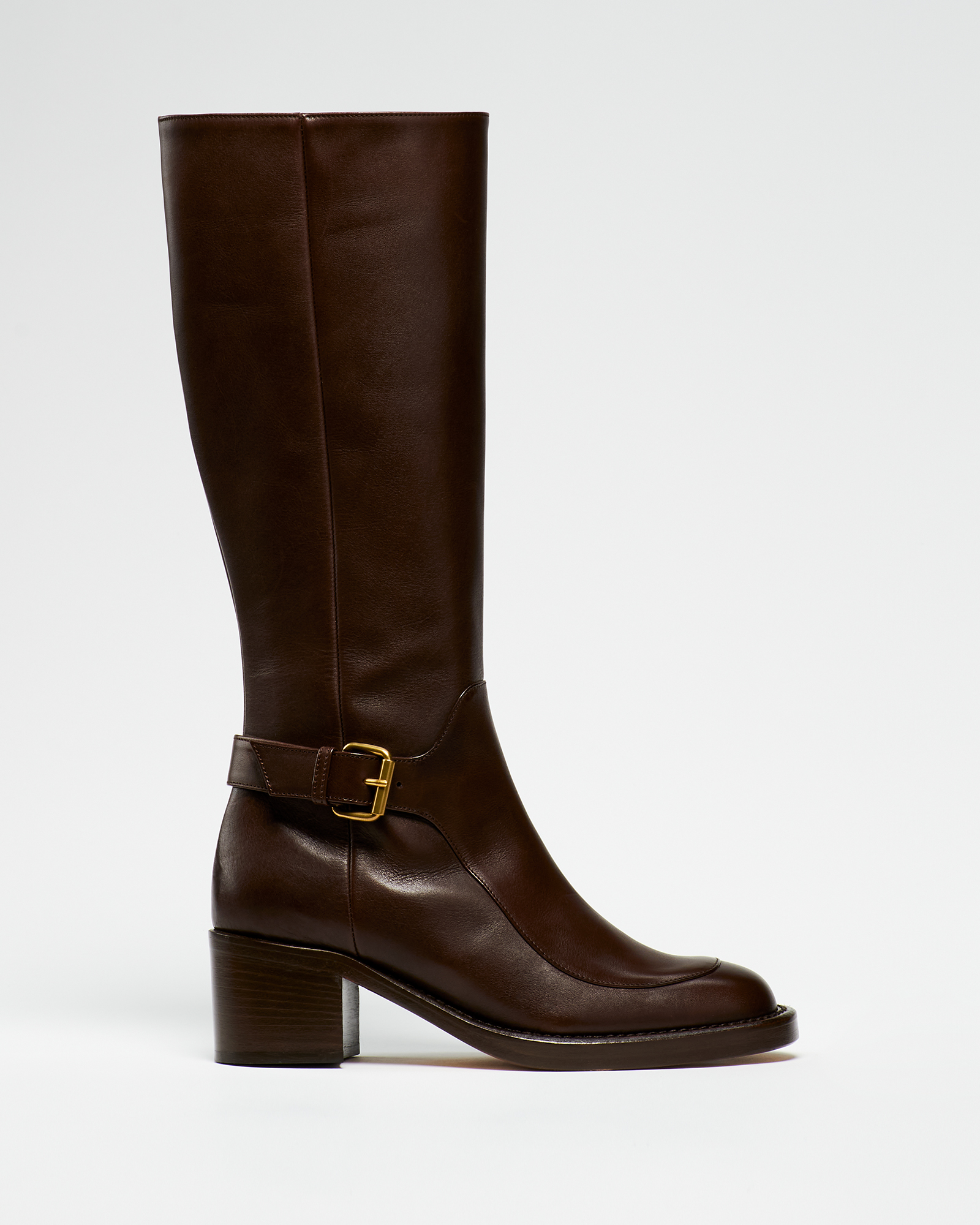 Cullen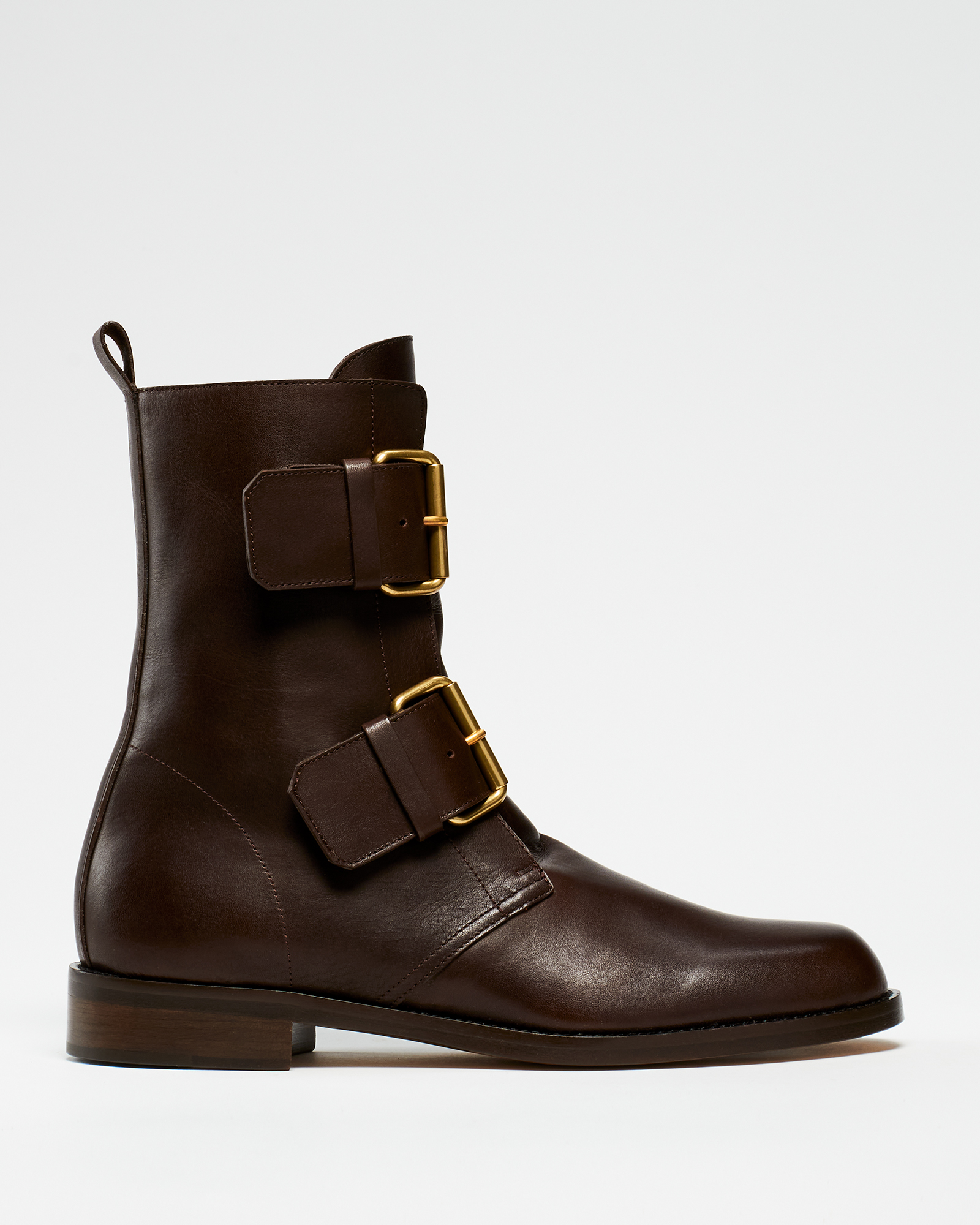 Emerance
Jared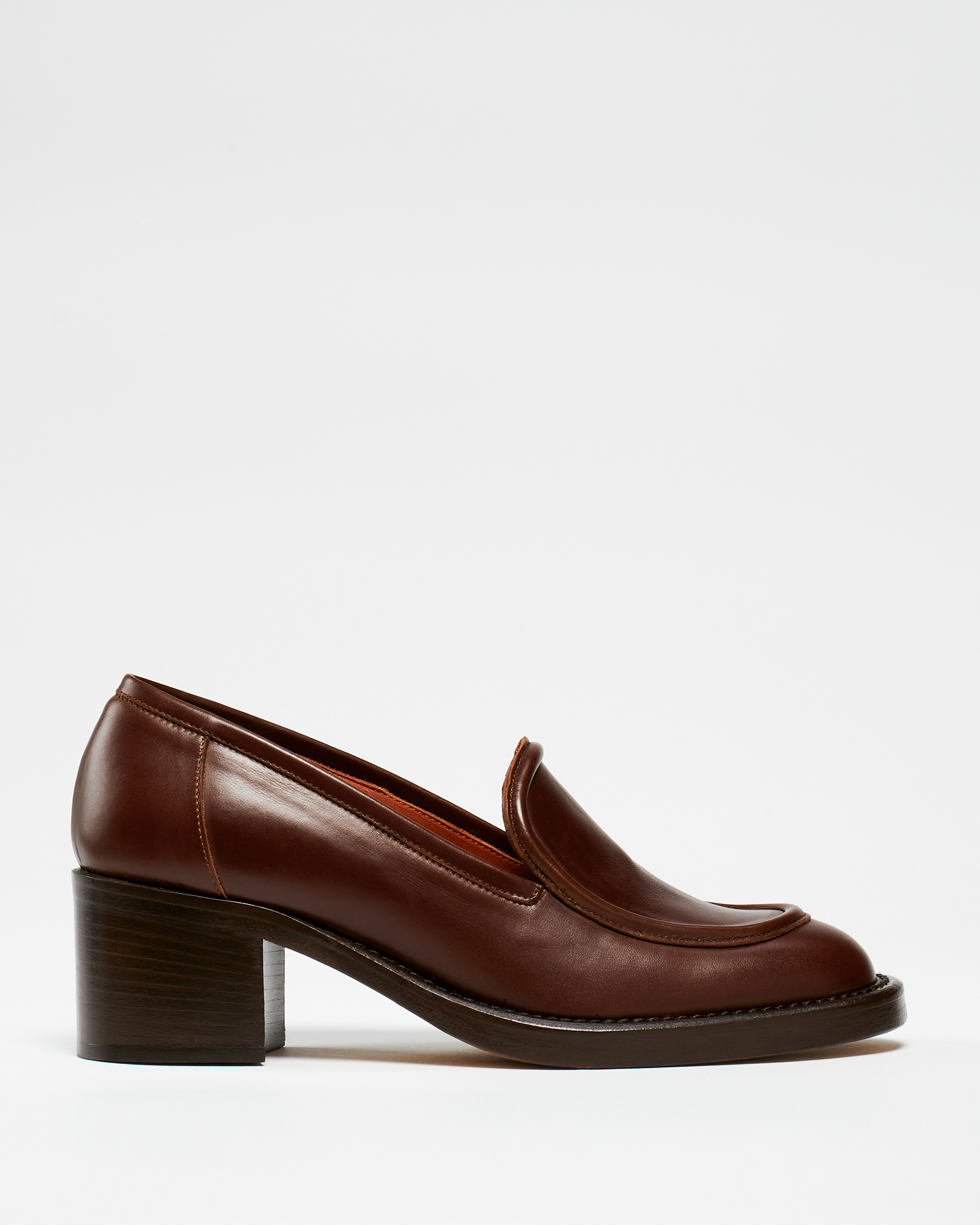 Rubie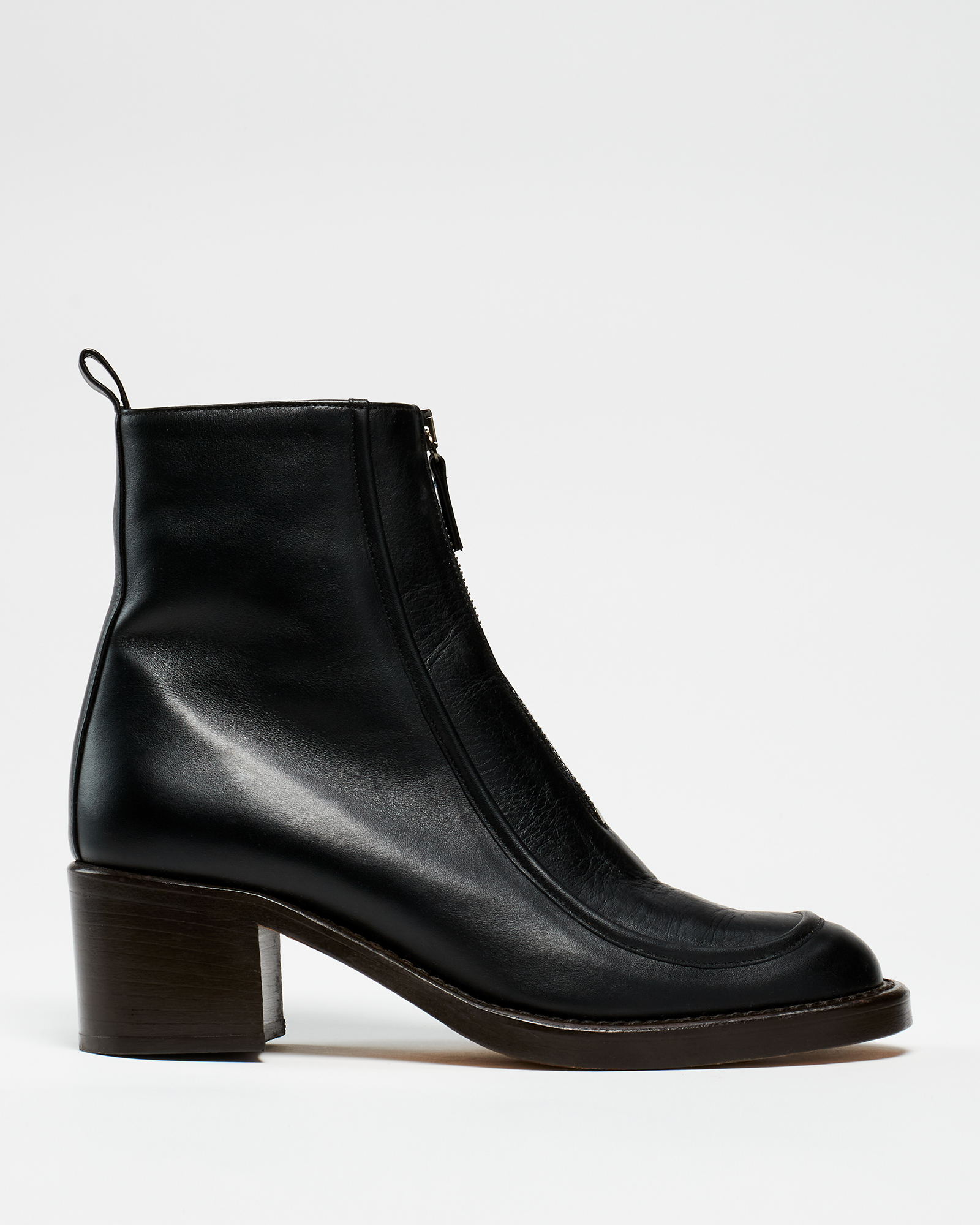 Avon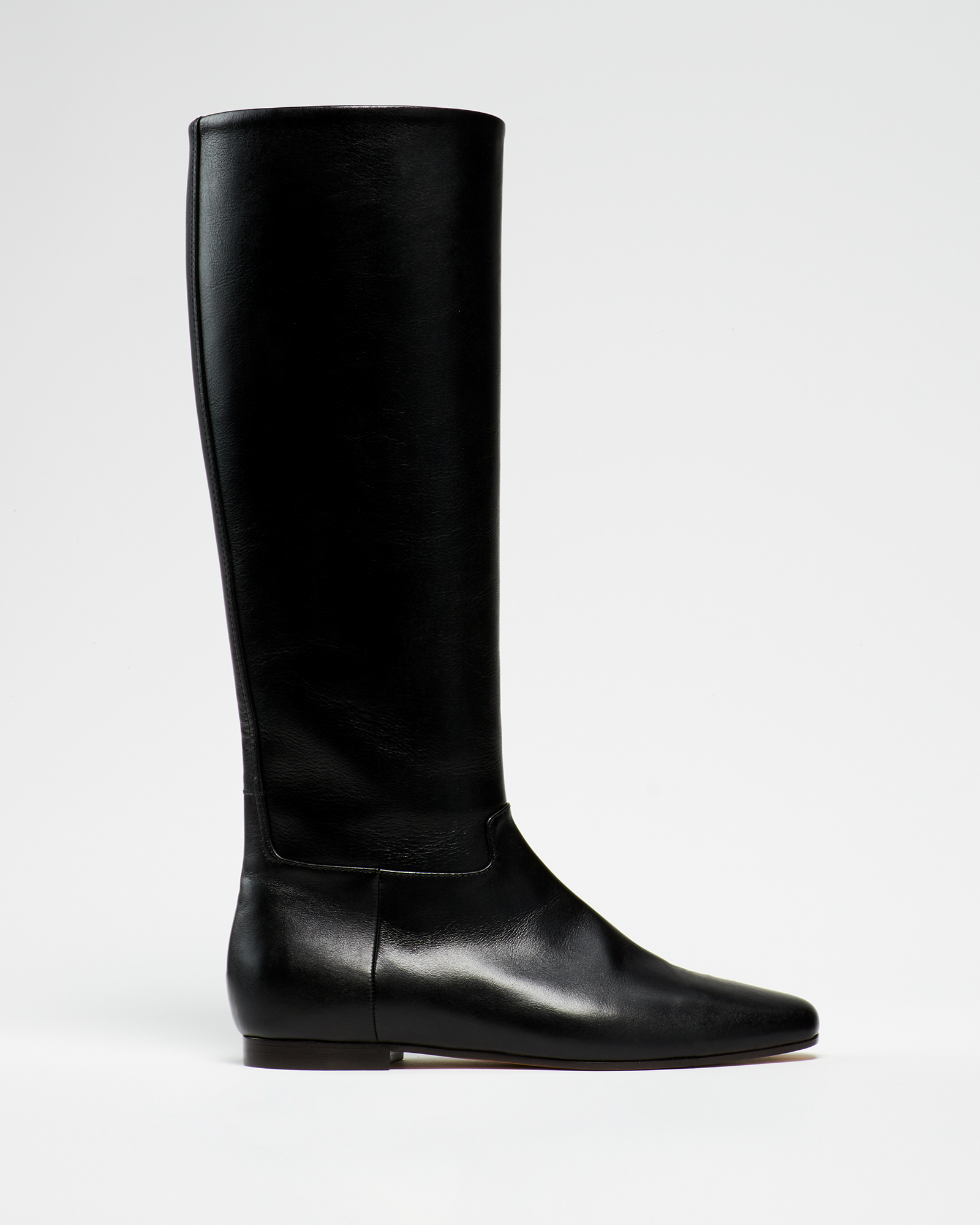 Yze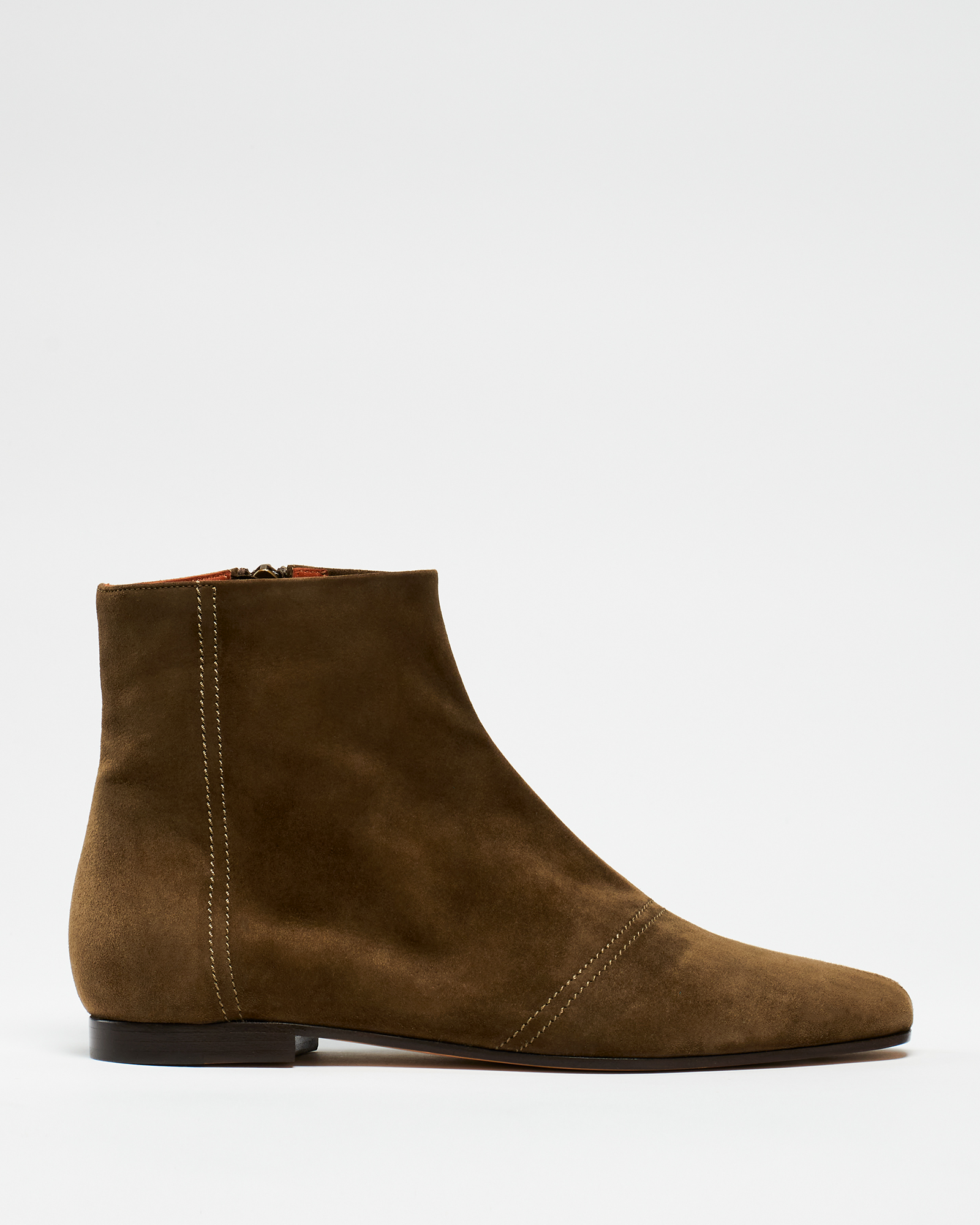 Slight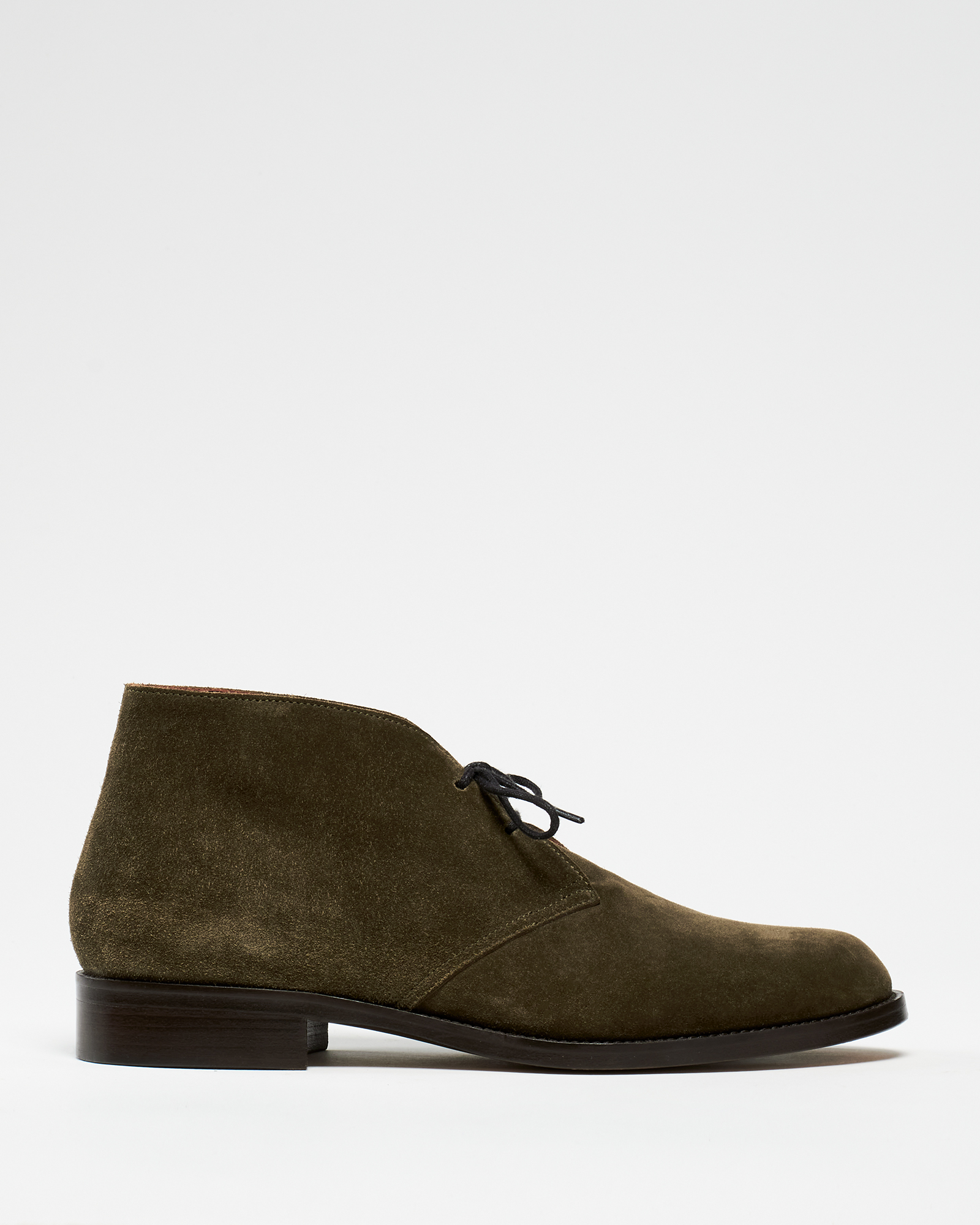 Henrik
Mason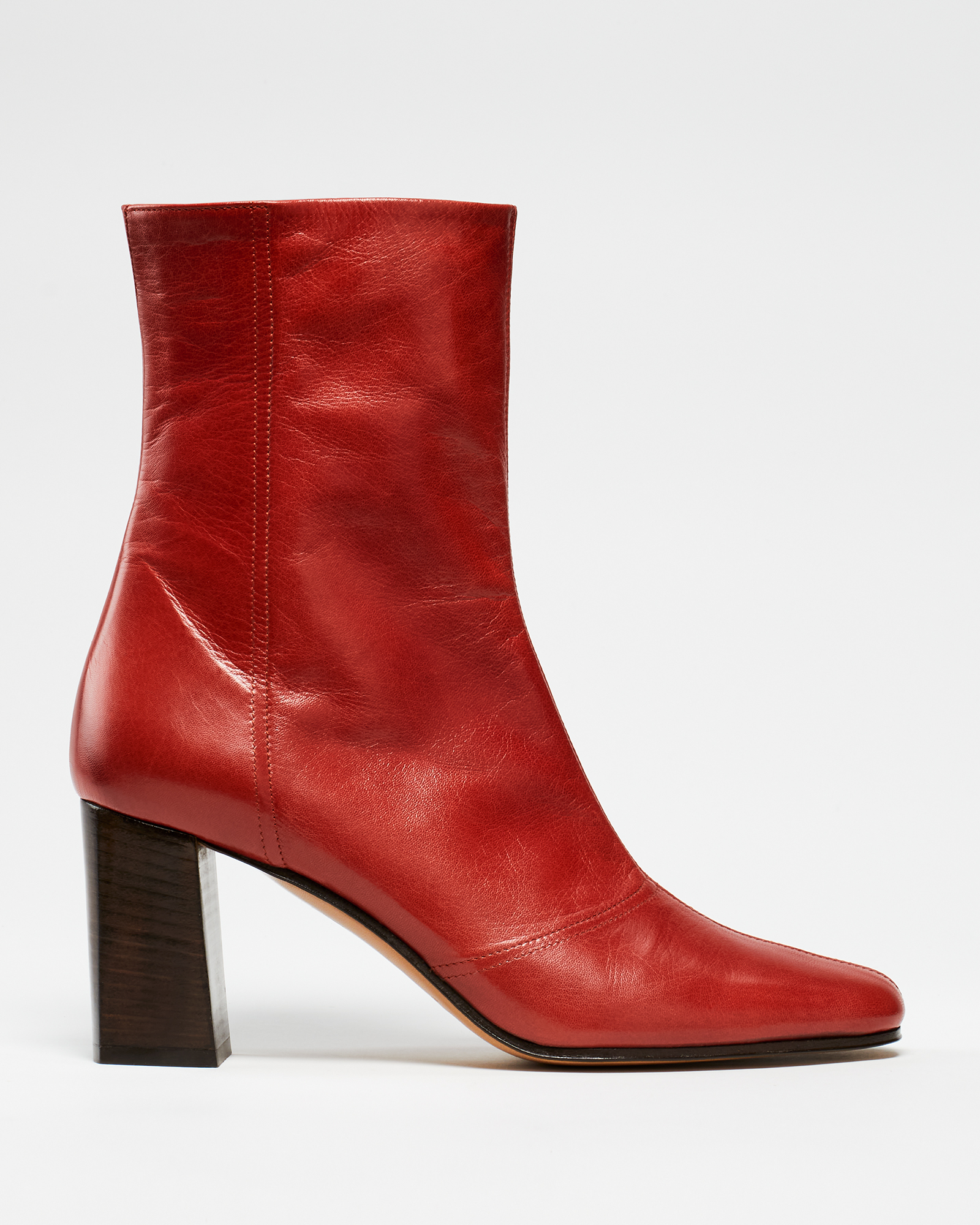 Fame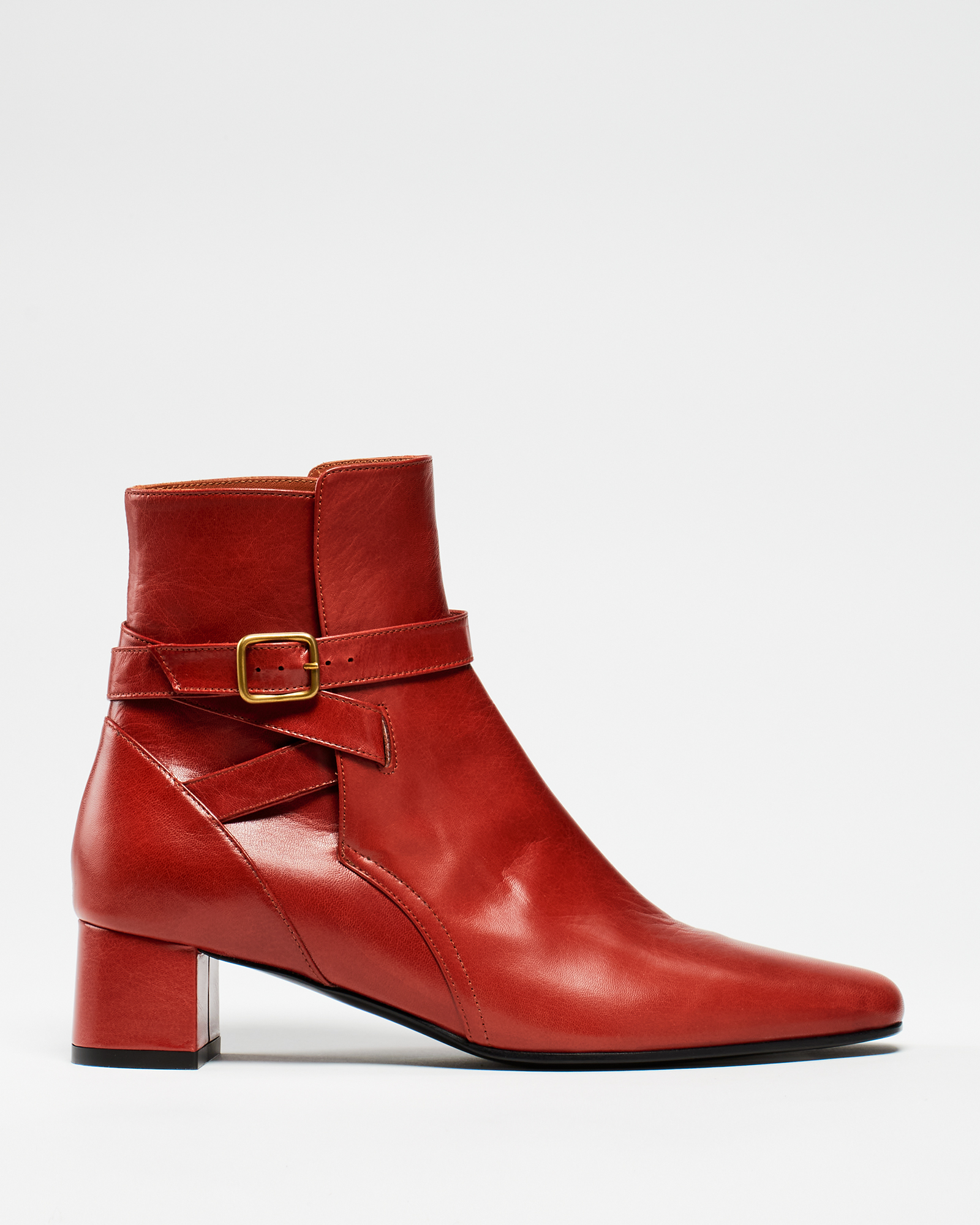 Charly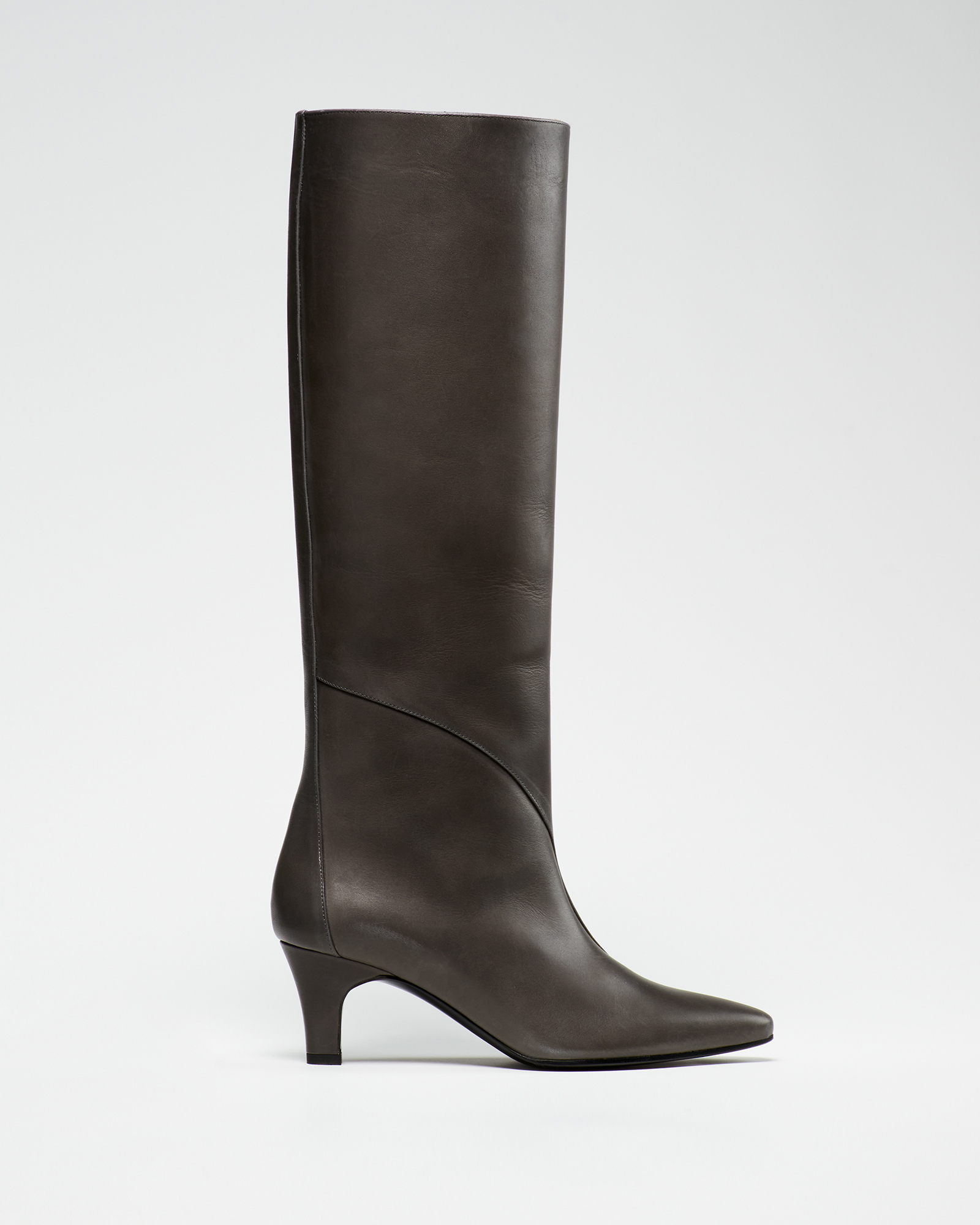 Rocha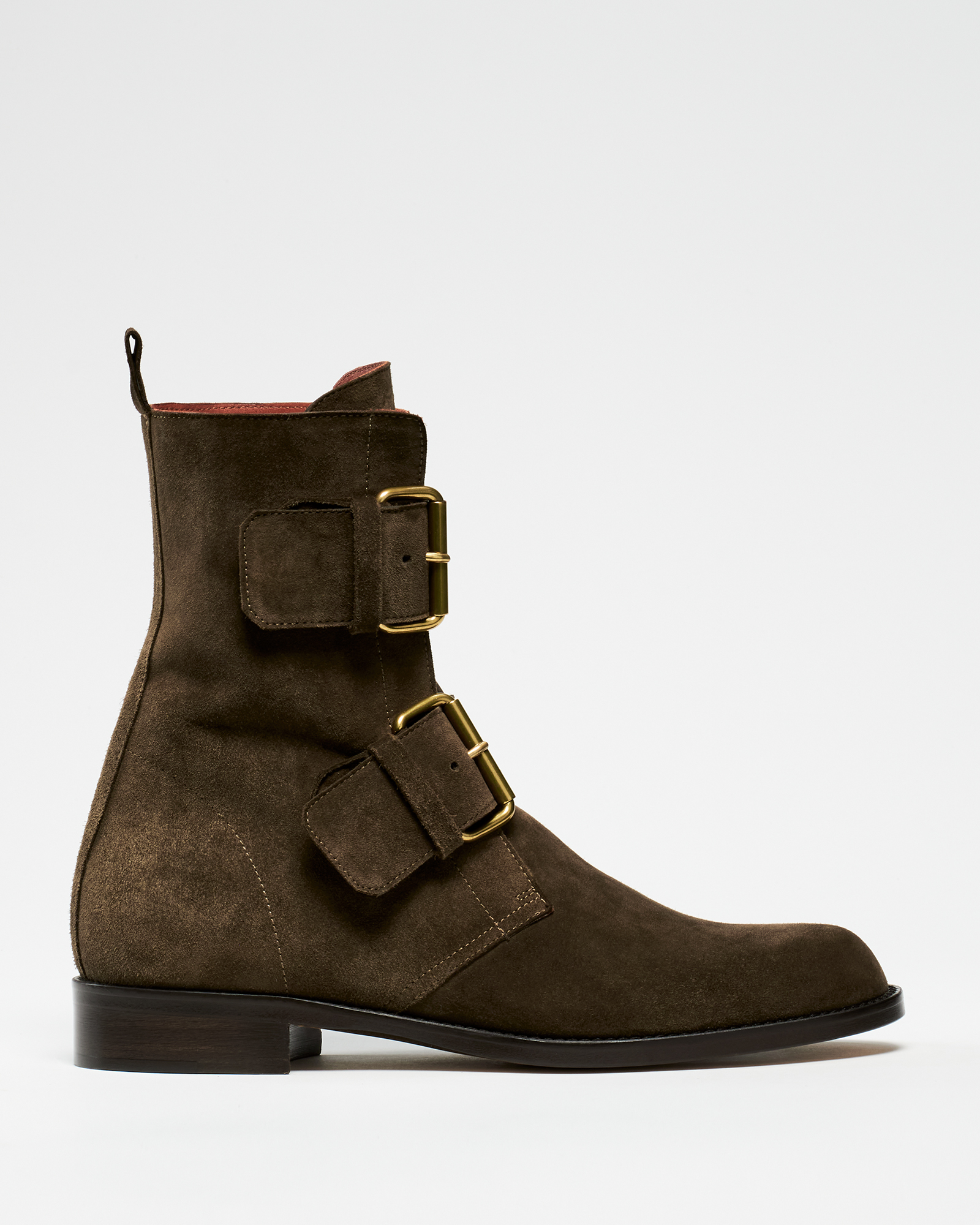 Emerance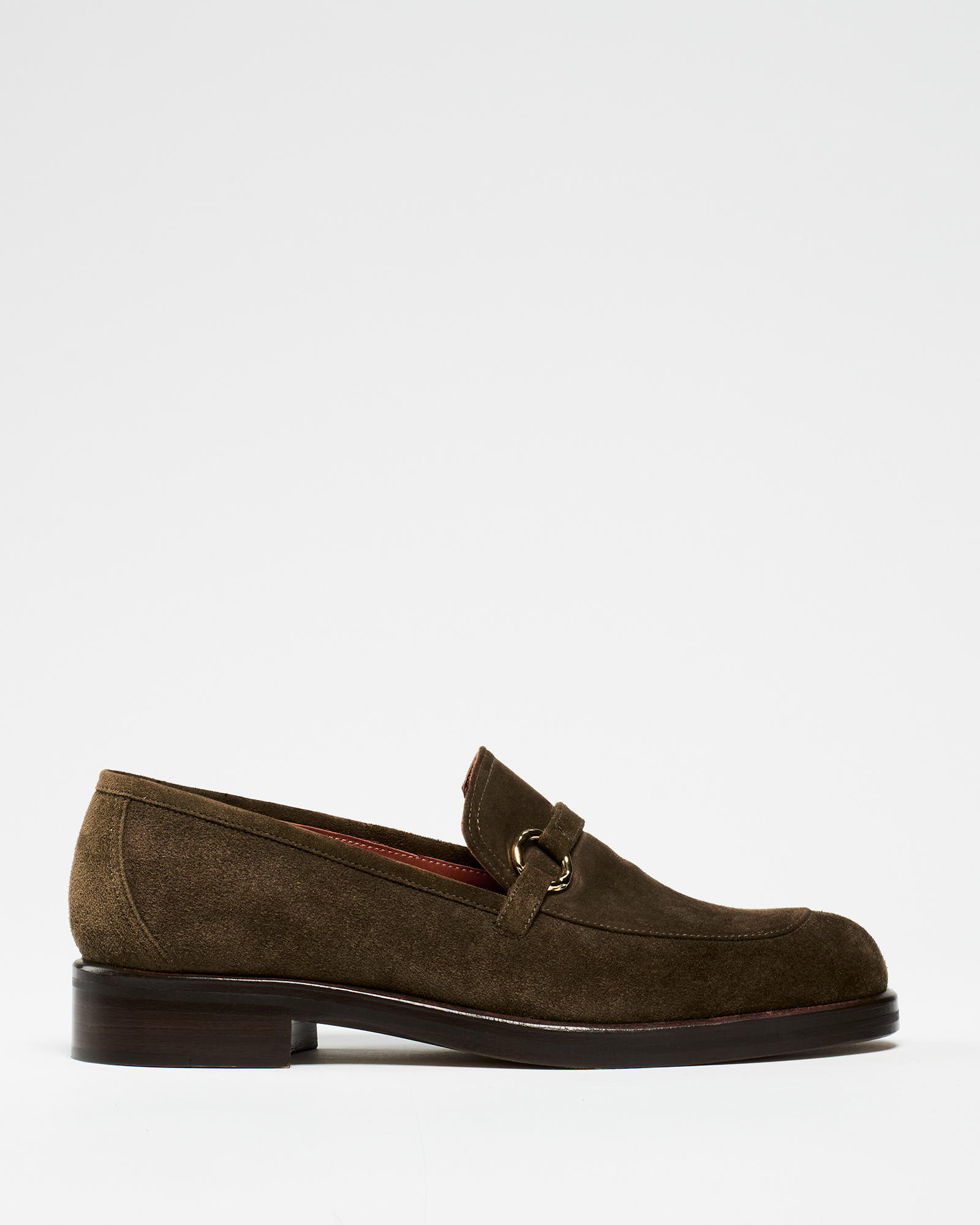 College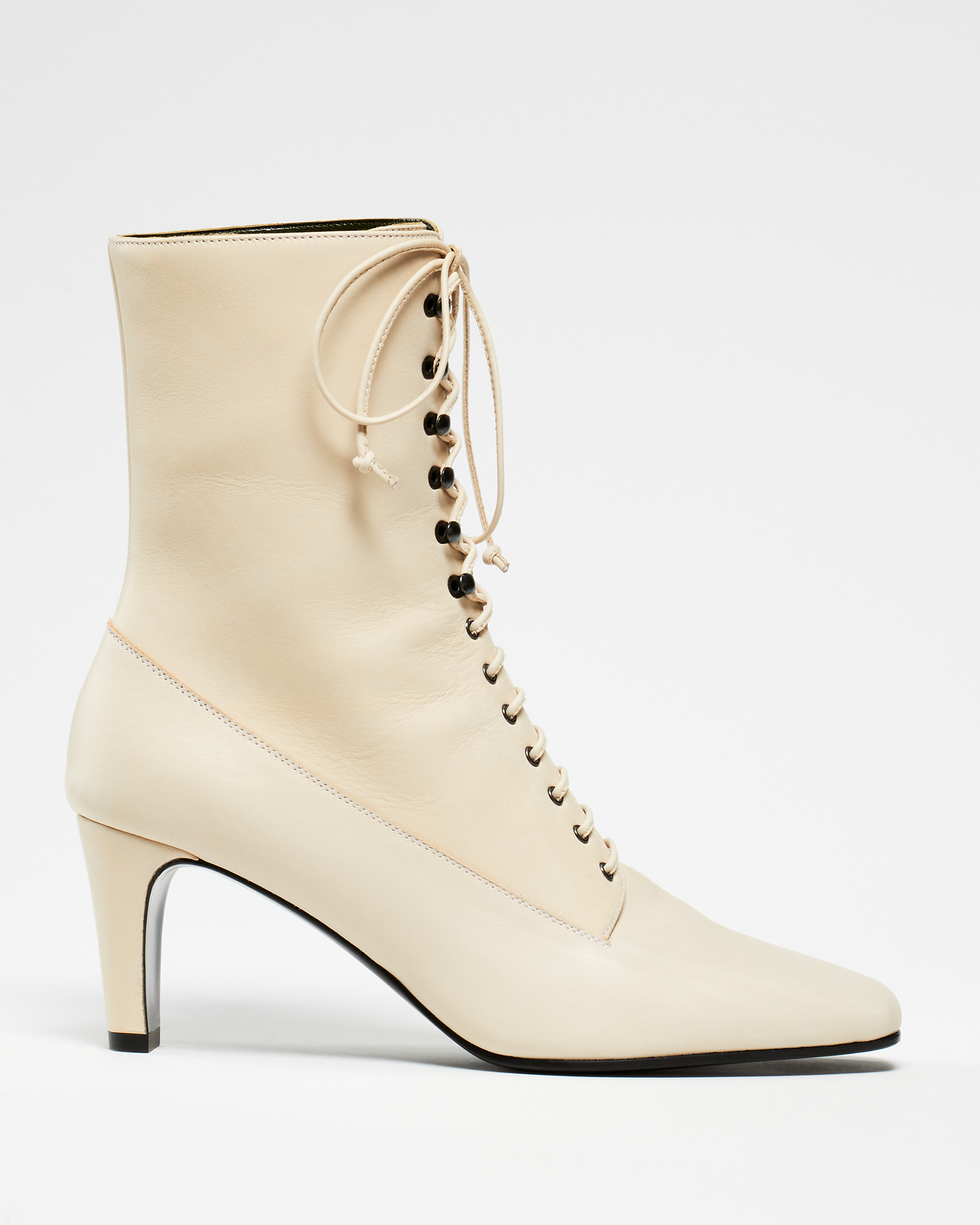 Cottage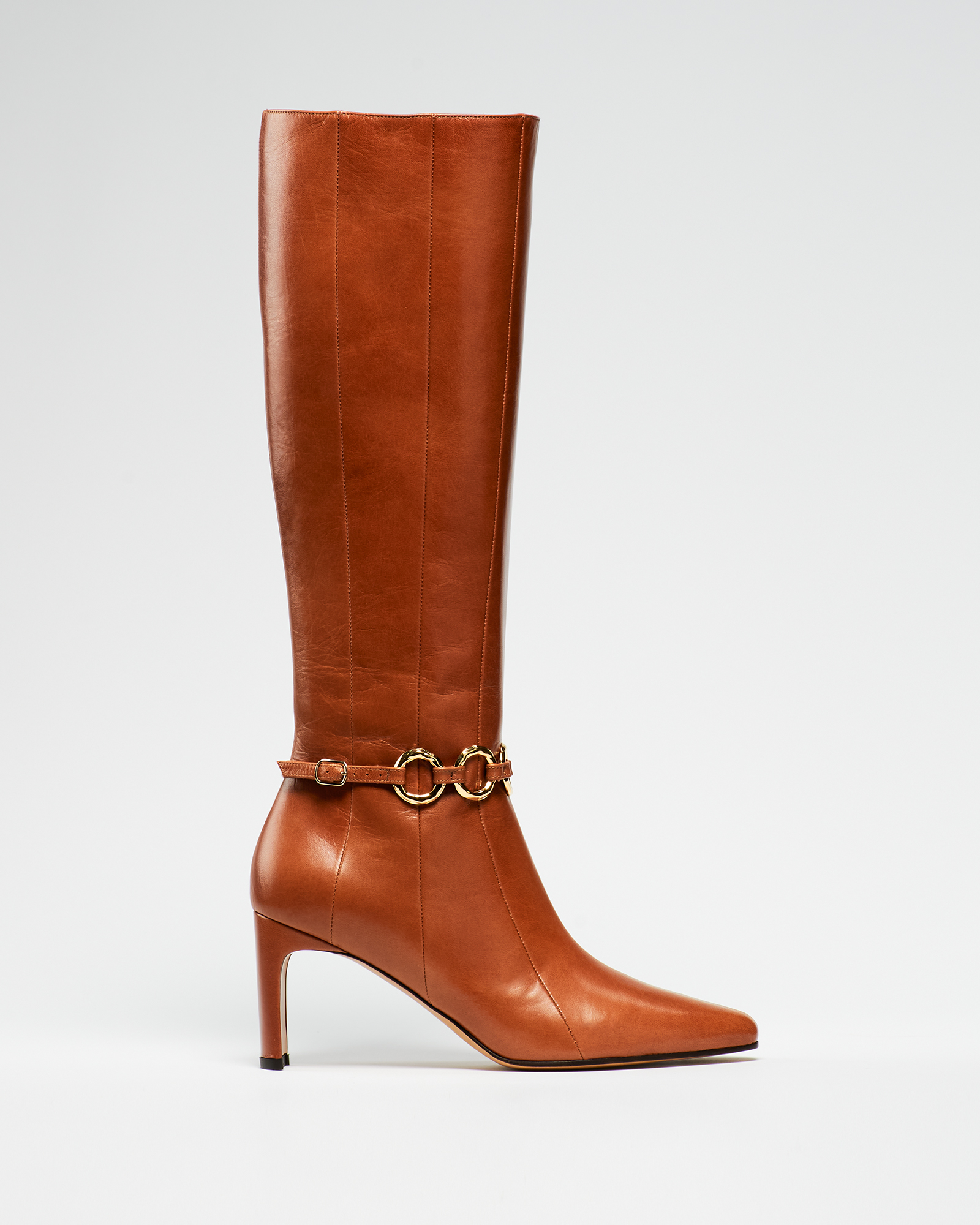 Precious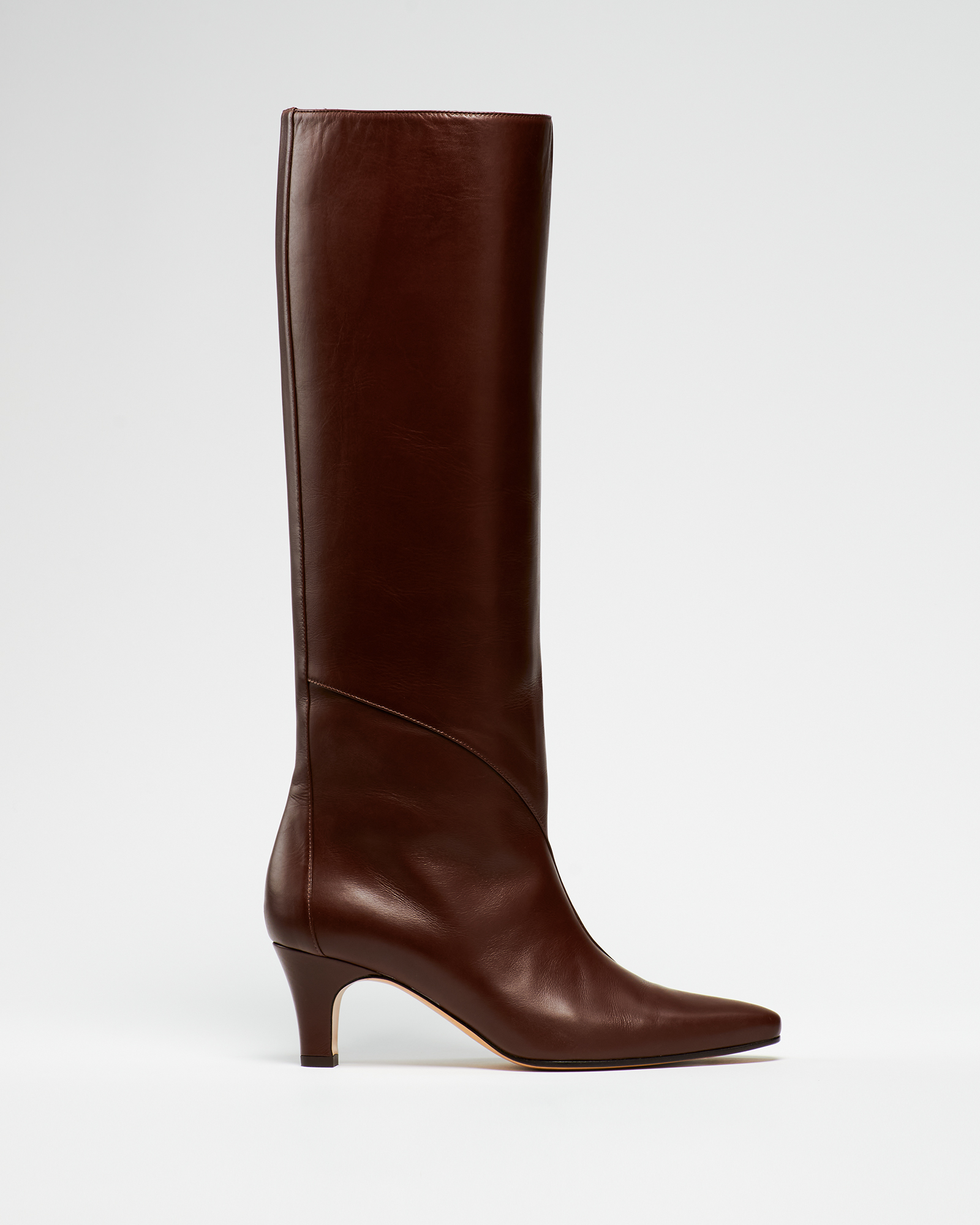 Rocha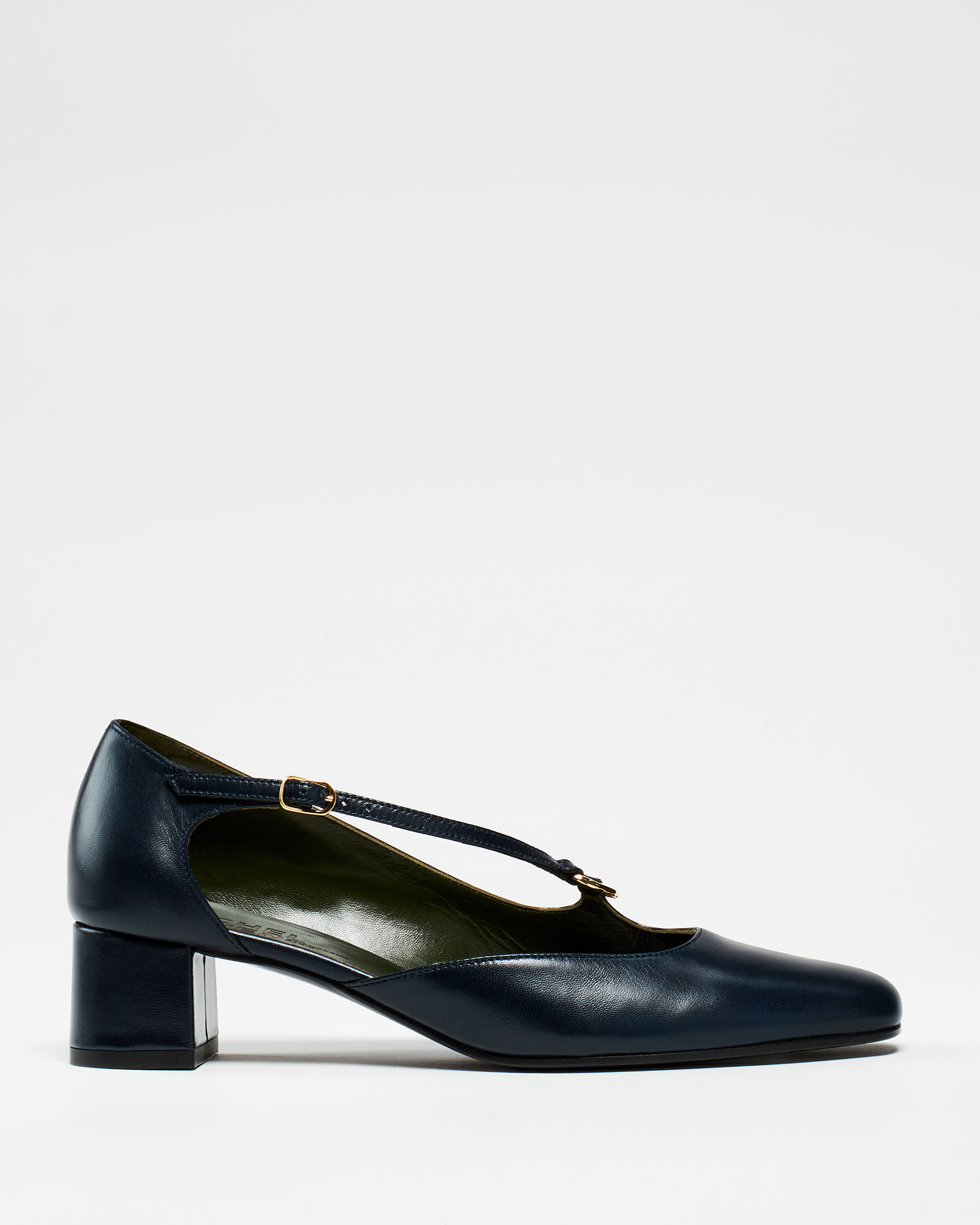 Polly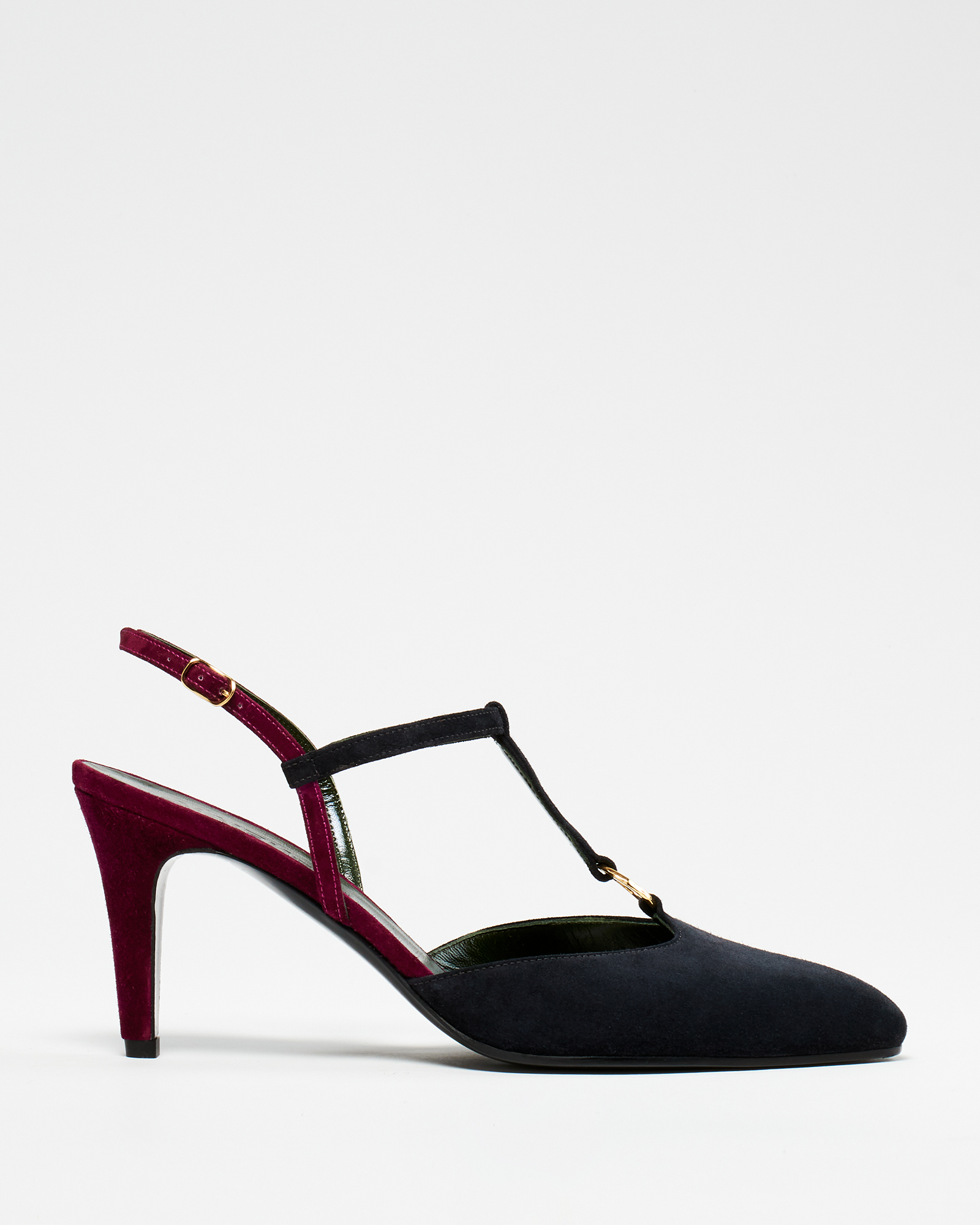 Velvet
Coco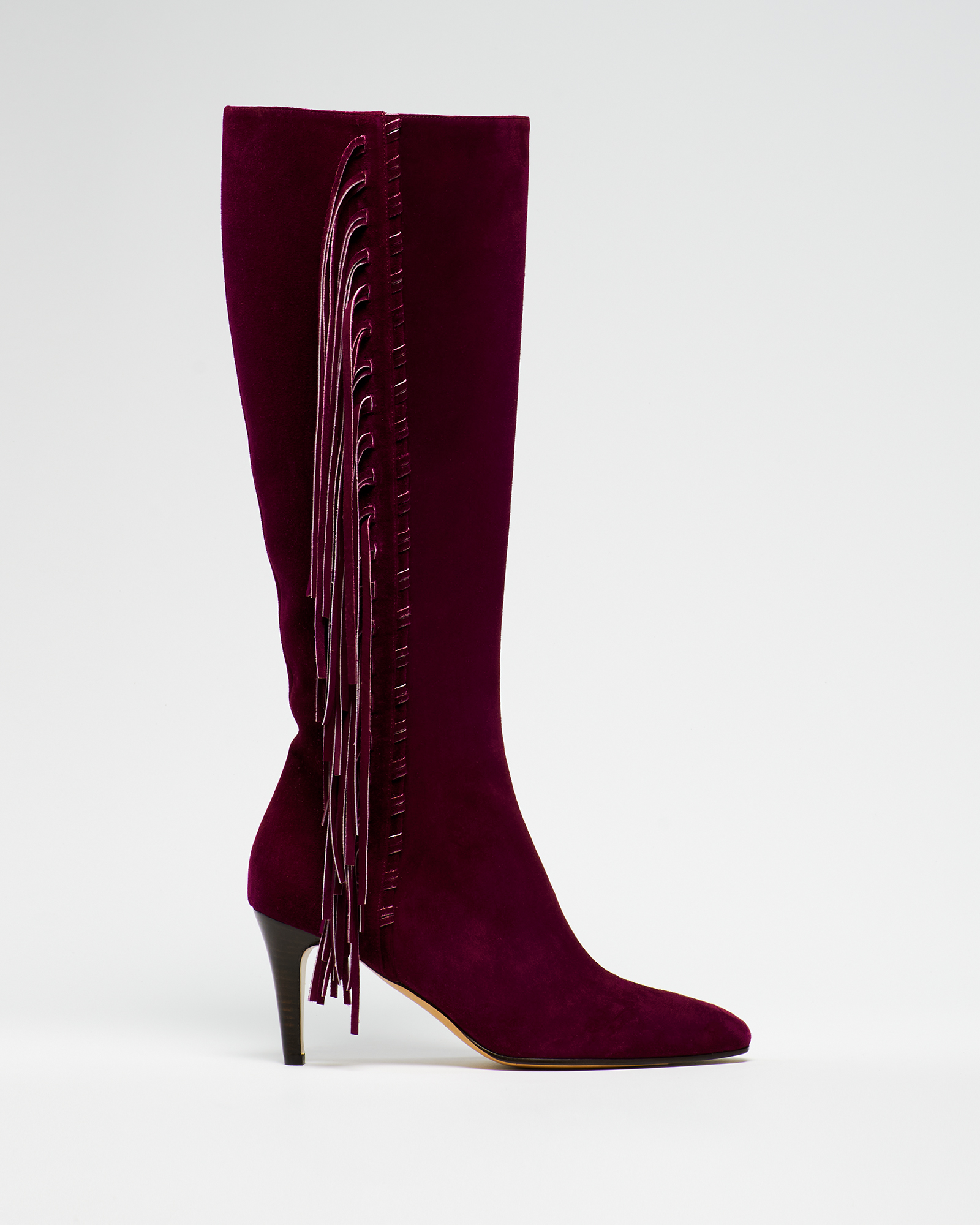 Knight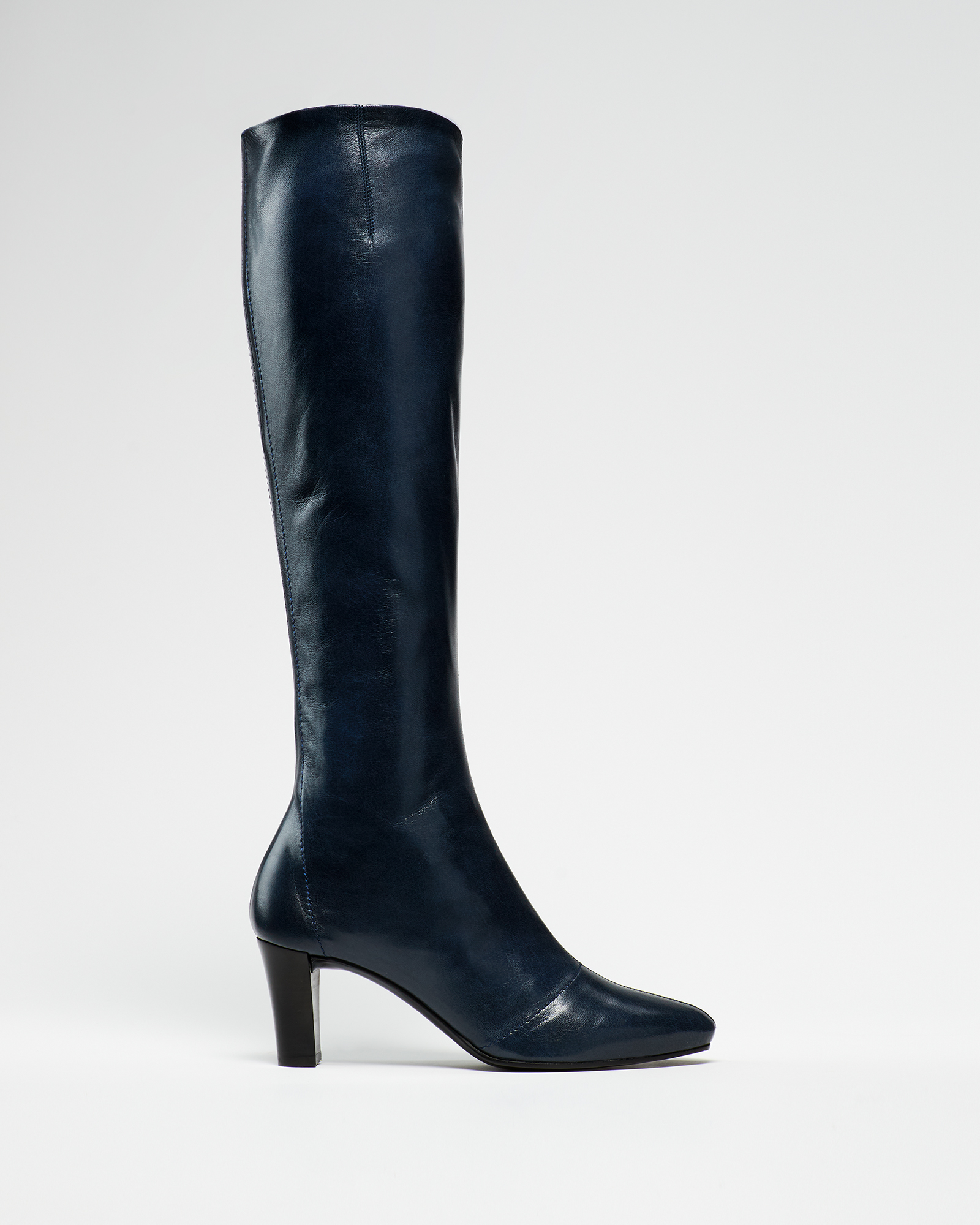 Haver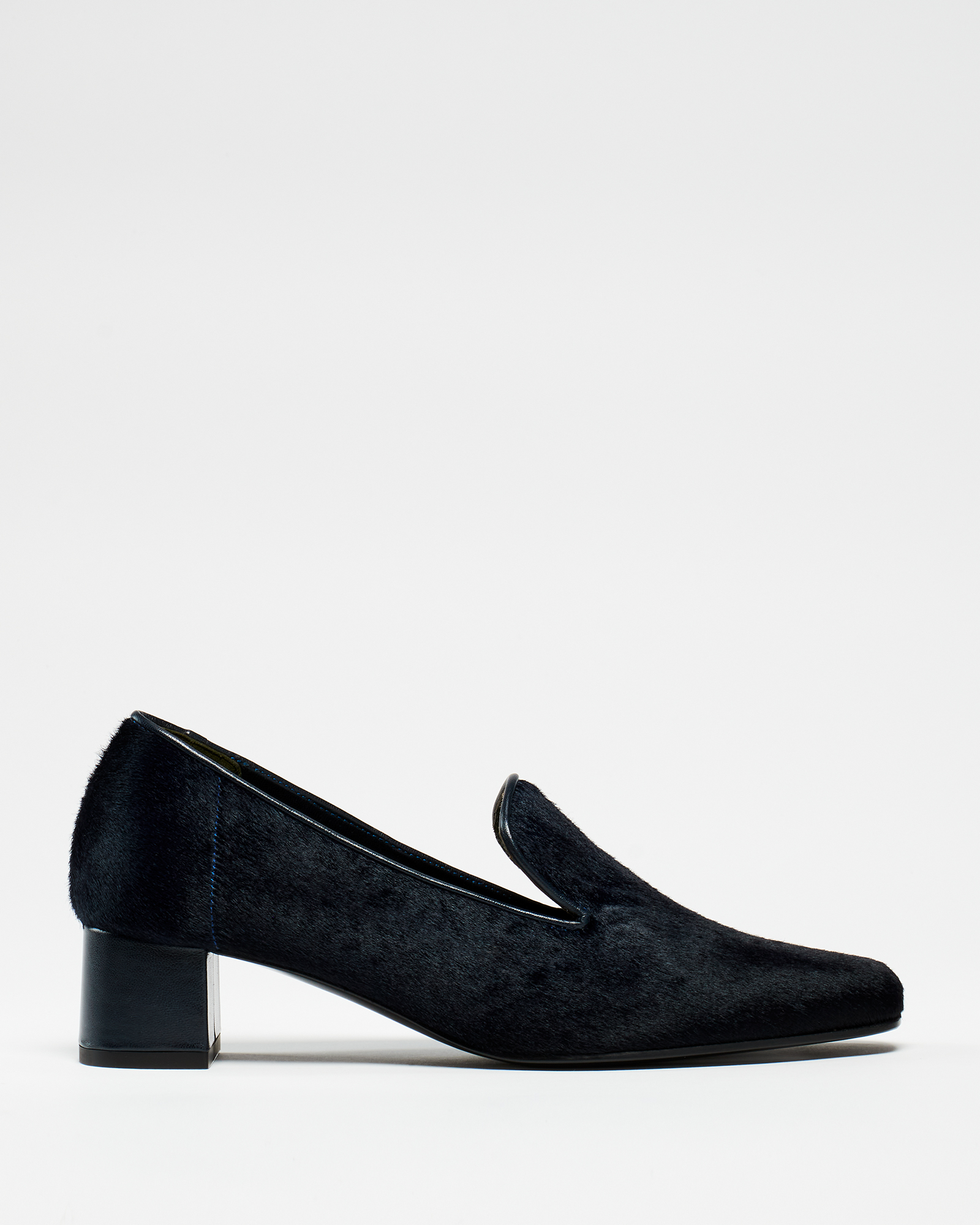 Niko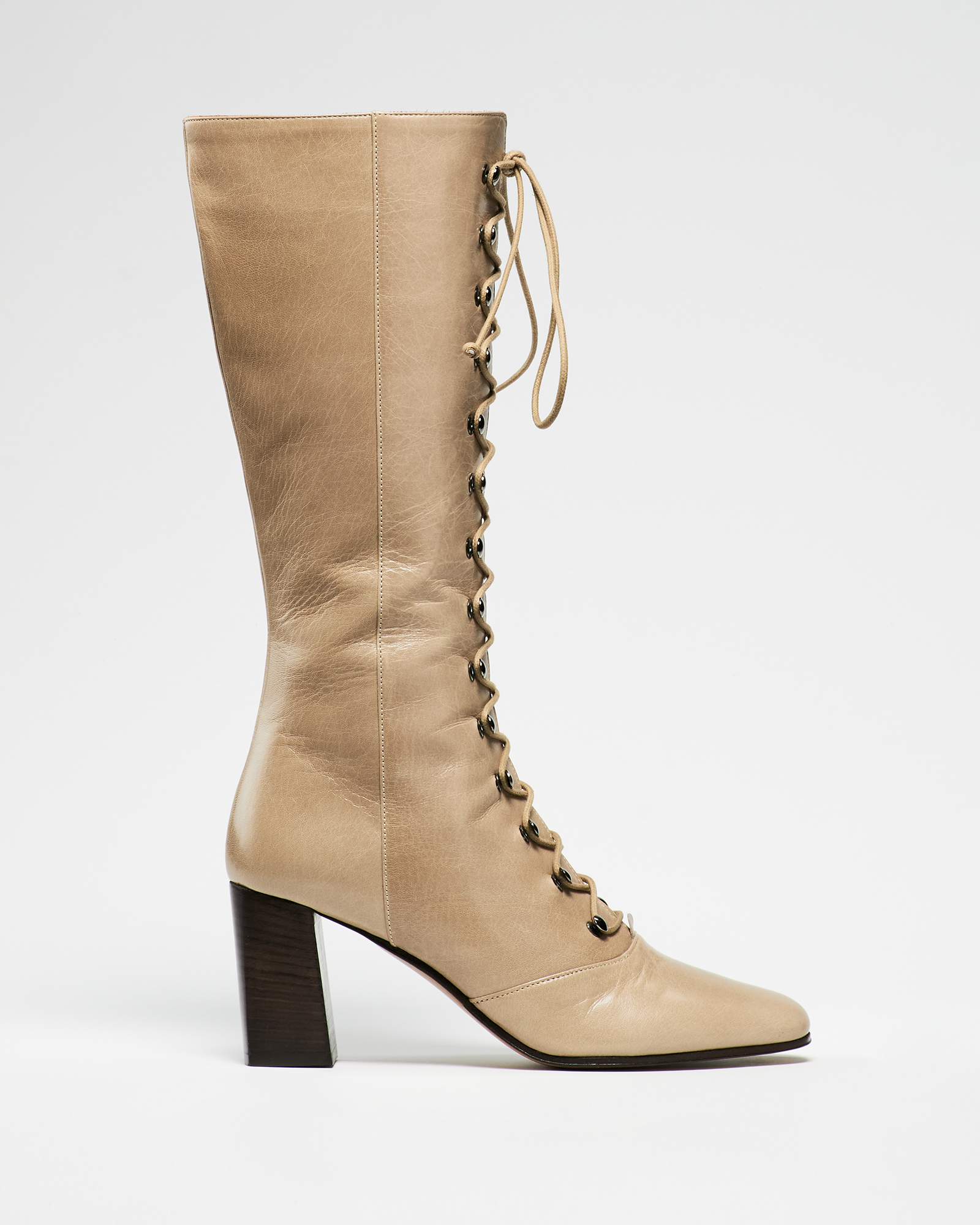 Seyler